TLDR #14 - EOS had a baby, named Telos! Come learn about her...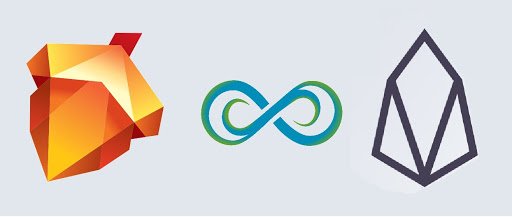 Telos has Launched, What's Next?
Telos has published a list of post launch steps. You can see the details of the steps here .
---
What's a stage net on Telos?
Stage net - a network that is setup to run for a short duration in order for developers to test new functionality without breaking the testnet.
In the future, Telos will require all prospective block producers to be required to participate in running a stage net.
---
Minimum Requirements for BPs
Candidate BPs will have to meet minimum requirements in order to be consider as an active BP on the Telos BP. If BPs are not compliant, they may be removed until the come back into compliance.
---
Kick Bot
It is an automated bot which monitors the active BPs. If a BP registers or unregisters, the bot will send a notification to the Telos Slack application.
---
Wallets for Telos
The following wallets have or will soon have support for Telos upon network activation.
---
Chain is Frozen for 24 Hours (as of 12-12-2018)
The Telos chain is currently frozen for validation while groups are inspecting the network results (validation all the accounts, keys, name, etc). It will be frozen for 24 hours.
---
Network Activation
Afterwards, the Telos network will be activated (unfrozen) then the following functions can be done.
Voting for BPs
Voting for Proxies (via the Sqrl wallet)
New account creation
There will be a delay on:
Unstaking your Telos tokens
Block Producer's schedule
The Telos network will be unfrozen/activate on Thursday, Dec 20, 2018 @ 20:00 UTC. This may change.
---
Community Rewards Pool
Keep submitting the social media posts for the Telos community rewards. The submissions will be accepted up to one week after network activation.
Learn More About Telos
Telos is a new blockchain code-forked from EOSIO open source software and therefore shares a similar code base to EOS and all EOSIO variants. Read the whitepaper or goto Telosfoundation.io for more details.
We will help you Succeed on Telos
If you think the CSX Community Block Producer can help you or your company succeed on the Telos Blockchain, please reach out to us. As you succeed in reaching your goals, in the entire Telos ecosystem will be stronger.
CSX Community on Social Media