Foresting vs STEEMIT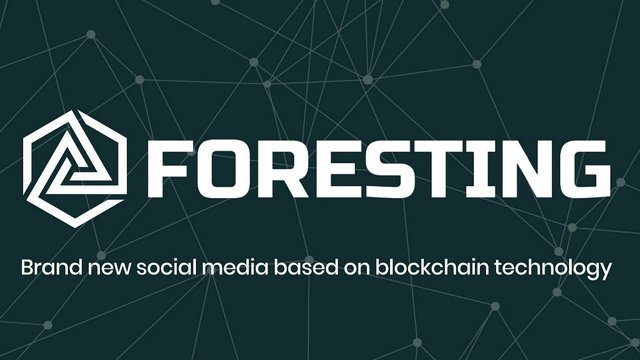 OVERVIEW
Steemit understands that your content and time are valuable. That's why they have created a revolutionary new social media platform that actually pays users for the value they create.



Did you just create content, pictures ... worth? Post to Steemit.com, and you can earn 0.01 or hundreds of dollars depending on the value of your article! Even if your content is not the best thing in the world, every post can earn a reward
Foresting is a social media platform based on blockchain technology that differs from traditional social media platforms. It provides a reasonable value delivery system to the user as the real owner of the platform. They provide content through the blockchain technology and contribute to the platform in a variety of forms.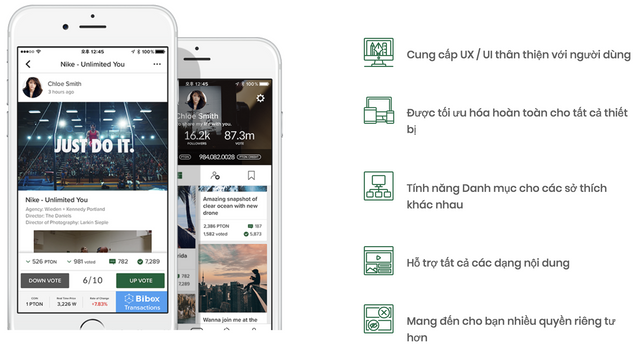 The Foresting Network includes the following blockchain services:
Social Media Platform for communication and information sharing

Digital banking services for Foresting participants

Foresting Lab to support the Foresting community and content creators.
Each service is divided into corresponding functions and roles to meet the core values ​​of the Foresting network.
Rating: Foresting is an upgrade compared to Steemit, Steemit is successful to this day by Steemit has a loyal audience of bloggers, the articles on this platform are deep and easy. but they only stop at the form of blogs without other digital content on the platform. Foresting provides all digital content formats for users to use from blog to video ... Not just at the social media platform Foresting also provides digital banking services to participants, the Foresting Lab to support content creators, new startup projects.
HOW TO OPERATE
Both Steemit and Foresting all work the same way
People are sharing all types of content on Steemit, just like they do on other social media sites. The main difference with Steemit.com, Foresting.com is getting paid with what you have made to contribute to the community!
Steemit and Foresting are not making money 'EASY'.
Not having to play is money.
Most users need to spend months building platforms and adding value before they start to see return on investment. Users should not expect to earn a lot of money easily. Any content posted on these two platforms must be valuable content because the money they earn is determined by the community
Most users stick with the platform and continue to add value over time, are recognized and rewarded by the community.
Rating: Steemit is ahead and there are more worthwhile mechanisms to learn more with 2 years of development get more attention of users Steemit is actually a social network monument using blockchai technology, wait and see Foresting there to compete with this platform or any direction for this social network
PTON vs STEEM
A little bit about STEEM is the fast-paced codeword for the past two years. STEEM's 38th CEO is based on popularity and market capitalization on the coinmartketcap.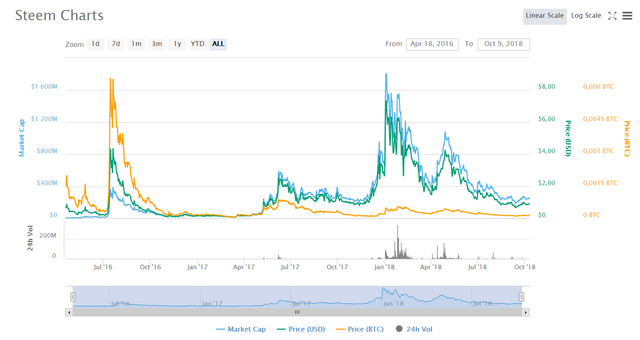 Same:
Both of these coins use the Ethereum platform, which generates an amount of money corresponding to the content they create that is evaluated by the social networking community, both of which can be traded with. Other types of electronic money (Foresting has signed a cooperation with BitForex # 1 platform in the market pre-coding should definitely be listed)
Other:
STEEM can only be traded on STEEMIT's platform or on the STEEMIT trading platform without a GALAXY trading platform. They have a trading platform and can quickly convert PTON to another currency.
There is also a noteworthy point that the Foresting Lab where seedlings for startup users with PTON coin can fund or invest in projects that they like, in other words PTON is used in more places. and the ability to bring higher values
Conclude:
STEEMIT, with its two years of operation, has shown that the social networking model combined with blockchain technology is completely effective, content creators must create a new way to monetize content, users are welcome. There is a high level of content in blockbuster content due to the use of blockchain technology so any content posted will be permanently available on this social network.
Foresting will bring back a new social-networking site using this blockchain technology and wait to see how they are going to attract quality content creators and loyal users.
In the ETH and BTC markets, any coding currency influenced by the big guys is how the codecs can continue to profit and where to invest for long-term profit. May be a successor to STEEMIT's success.
If you intend to invest in this great project please visit their website to find out more information
Website: https://foresting.io/
Whitepaper: https://forestingnetwork.com/whitepaper/FORESTING_Whitepaper_Eng_Ver.0.92.pdf?ver0.2
Telegram: https://t.me/foresting_global
Twitter: https://twitter.com/foresting_io
Facebook: https://www.facebook.com/forestingHQ/
AUTHOR
ETH Address : 0x9fC909f0C91729d8c5440607e23483122D608257
Telegram: @thuat1811
Bitcointalk URL: https://bitcointalk.org/index.php?action=profile;u=2247112
id bitcointalk : nguyenthachthuat