Thank you for your delegations and your support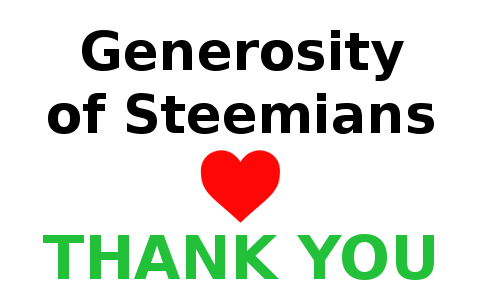 Thank you
Thank you very much to @meins0815 for introducing me to Steem German community and for suggesting delegation of SP. I did not hope so much and I am very grateful to you. Thank you!
Thanks to @bucipuci who generously delegated the first and probably inspired @meins0815. I thank @meins0815 also for his generous delegation. Thanks also to @steamrebelvapors, @backinblackdevil, @actifit-devil, @balte, @crimo, @seo-boss for all delegations that followed.
Feel free to remove your delegation when you want without justificating.
Thank you also for all the resteems and upvotes.
Happy to be a steemian
It is very encouraging to see all the support you give me. I am very happy that the community appreciates my initiative : the Free Steem Voting Service http://droida.ch/steem.
I'm also discovering many steemians who do not just work to become richer in investing on their poor content. Like me, they want the success of Steem and a quality audience.
Happy to meet you guys!
Quality
I will do my best to use the delegated SP efficiently. I hope to help everybody especially small steemians who can not afford to invest or promote their content and earn nothing at all even though there are often several votes comparable to theirs.
I will check sporadically that the voted posts are not spam or plagiarism. I plan to develop an author / post evaluation algorithm to identify potentially deserving users and ban abusers.
I plan to publish interesting reports. I will not publish a report every day automatically, but rather diverse weekly or monthly reports.
I look forward to improving my service. Thanks again to all!