GrumpyCat Weekly Report Thursday 03 May 2018
26 April - 03 May 2018 @GrumpyCat Activity Report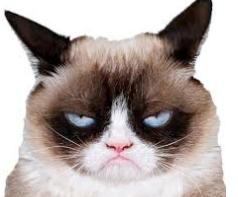 This report is prepared by @the-resistance to inform public on the activity of @GrumpyCat.
All the information in this report is based on facts and data. Any comment is defined as Comment in the following post.
Weekly Downvote and Self Upvote status of @GrumpyCat (@madpuppy)


Data
Comment
Another week of @GrumpyCat fighting with @Haejin.
But in the meantime, he still continues to hurt minnows.
Normally his self-upvote / downvote performance was 3:1.
For downvoting the minnows, this didn't change.
Minnows are still hurt with 380 SBD stripped unfairly by GrumpyCat.
Checking his self-upvotes, 826 SBD shows that approximately 3:1 ratio is still valid for GrumpyCat.
What is extra?
@Haejin...
Grumpycat sacrifices his self-upvotes and minnow downvotes for flagging Haejin.
448 SBD of his votes are spared on him.
This means fewer minnows are hurt!
As The -Resistance, we still believe that this is a tribute given to self-upvoter flagging whales so, they don't flag his self-upvotes on his meaningless comments.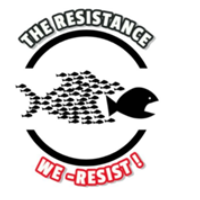 @the-resistance