THE DIARY GAME: 3RD/08/2020 SHOP ACTIVITY.
###THE ACTIVITIES IN THE SHOP AND ALL THE COSTS THAT COME WITH IT.
Today my activity was in the shop. I work up so early at 4:00am , prayed and organised my self to go and do some work at the shop. By 5:30am I was already on the road to catch a taxi that takes me to the shop however the taxis where taking long to come but I managed to get one.
I reached at the shop at 6:20am However on reaching there, I found it very dirty and untidy. So I had to do the cleaning up and organizing the shop to make it look good and attractive work I believe a healthy life needs to be in a clean environment.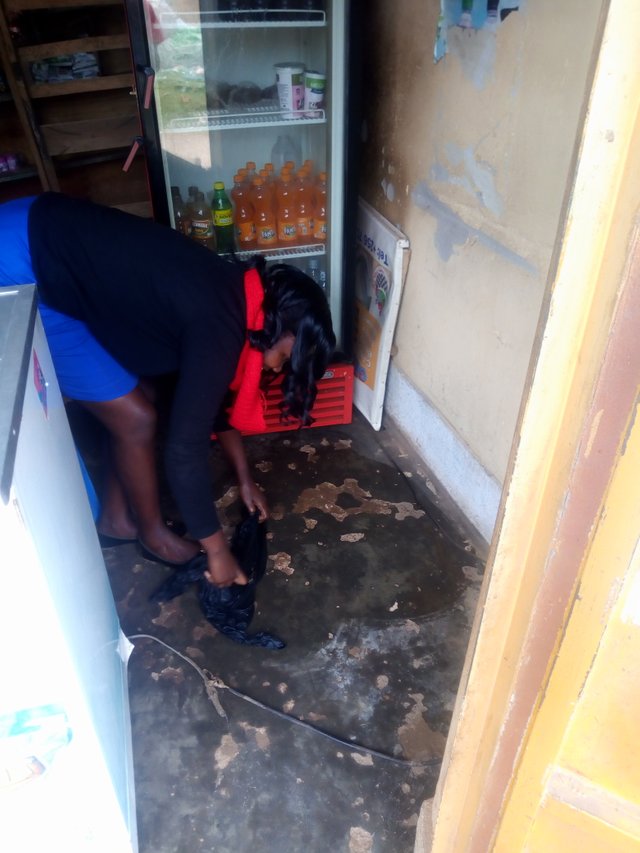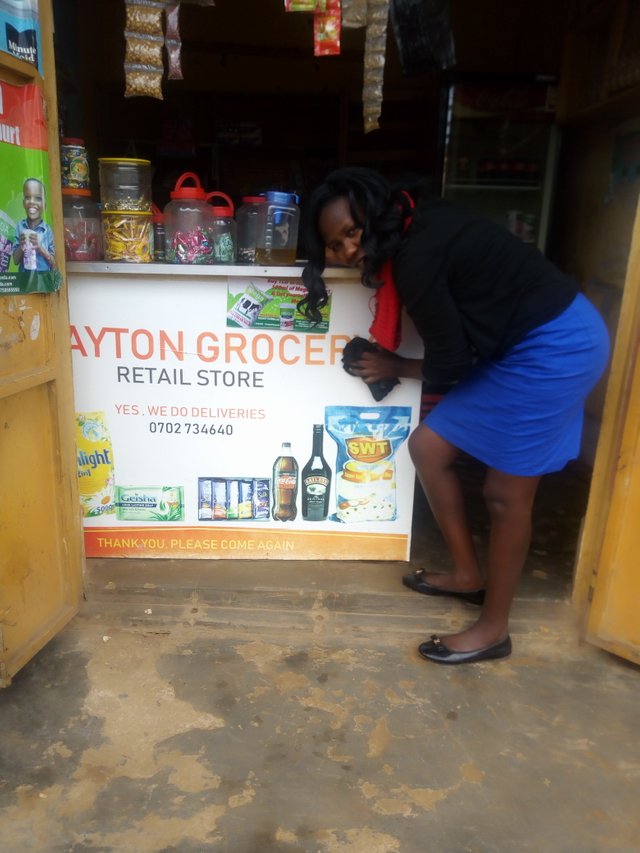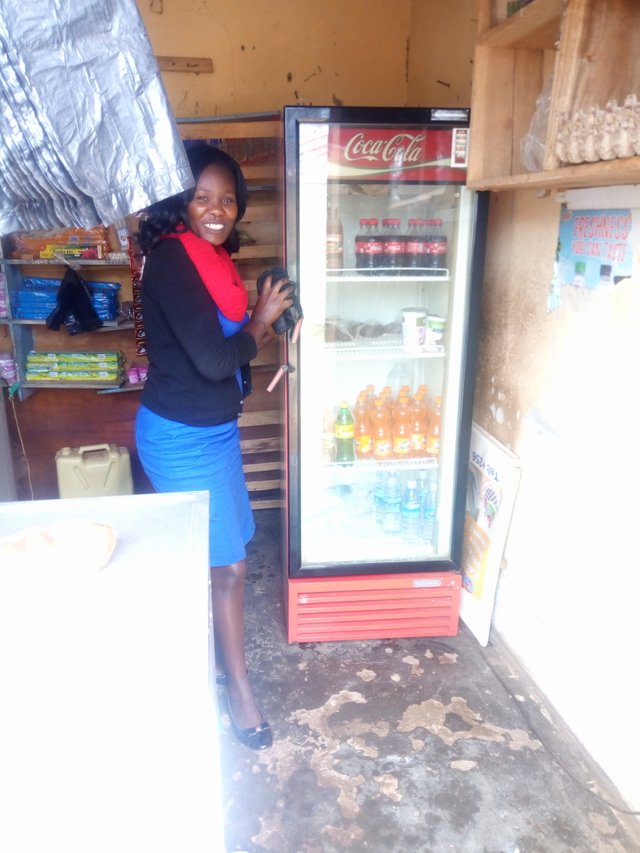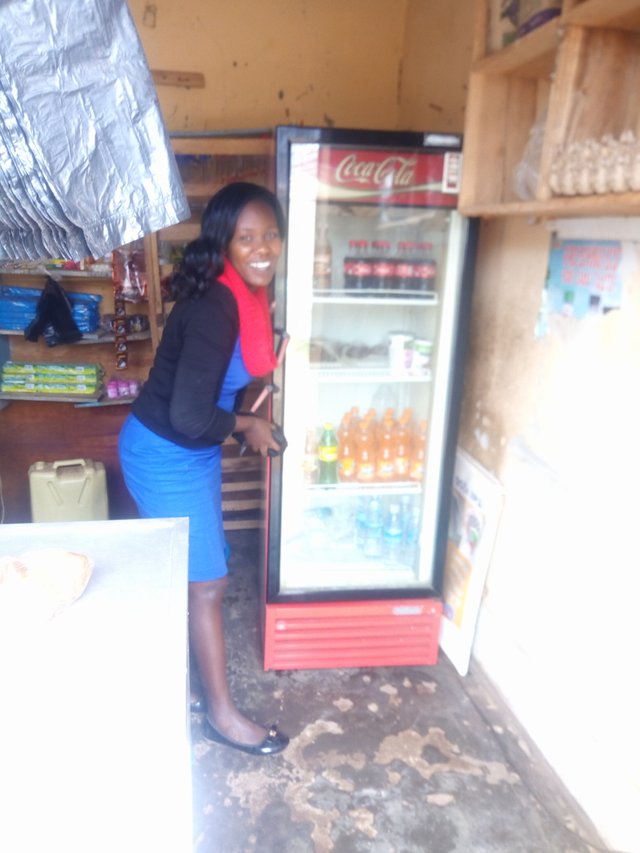 The shop contains various commodities such as soap, pads , Pampers, cooking oil, sweets, toilet paper, pens, washing detergents, salt, backing floor, drinks like soda, water ,yogurht , vassiline , refrigerator, counter and many more.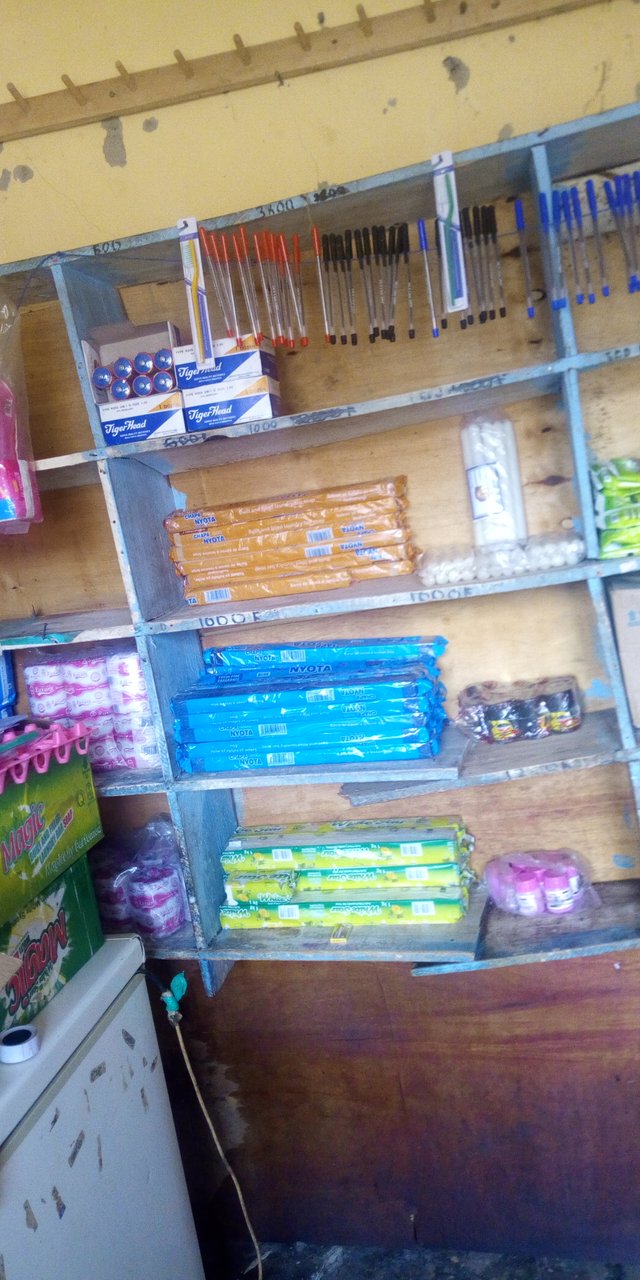 My day started so freshly with excitement and people came early in the morning to buy what they needed or products they needed. As I kept on dusting, cleaning and organizing the shop products with joy. I also believe when you smile always your life can also be healthy with no stress.
I also kept on greatings clients as they came to buy the products and after them buying I would thank them for buying and telling them to come back always to buy more as a way of doing my customer care.
In this shop , it is always too dusty because it is near the road where cars pass and they are maram roads not tamerked so the dust that comes from the road can be too much so I kept cleaning from morning up to evening to make sure the place remains clean.

( All the posted pictures are all mine showing the cleaning and organizing of the shop and selling of commodities at the counter)
In the shop I worked in we don't issue out reciepts we only receive money and record in books . We can record down what we received for the day and what we spent for records purpose.
The day started so well in the morning how ever as time went on there where no more customers so it started boring a little beat but never the less I had so many things to do on internet reading through people's posts on steemit , answering back emails on may mails and others sources where as was also doing the cleaning.
The positive experience I got today is how the customers were very supportive and they where not rude. They encouraged me to be joyful through out the day. The neighbors of the shop where so supportive in case I wanted change of money , They would quickly bring it and also advise me on how to do certain things like opening the door of the shop where to get food t eat and many more.
However the challenge I got were such as people stoping come to buy things hence resulting to boredom, the dust being to much so I would clean after every hour. Despite that all those challenges existed, I enjoyed my activity.
I am part of team-passion