Mini Challenge #2 : Photo Editing Software (29th of July, 2020).
People who know me are also aware that I like to make lots of insect, nature, food and travel pictures (even if recently I hadn't much time to put them into posts). For that purpose I use the camera of my mobile phone, Huawei Mate 20 Pro.
To select (and sometimes slightly edit) the photos I use my Linux laptop, and there mostly three pieces of software:
---
GIMP

GIMP (GNU Image Manipulation Program) is my main choice when editing photos and available for Linux, Microsoft Windows and mac OS. It offers a rich variety of functions, however, most of the time I am using it only to cut out unimportant parts of an image or insert some colours, text, arrows and other symbols.
Even if in the screenshot below it looks very simple, GIMP is a rather complex software.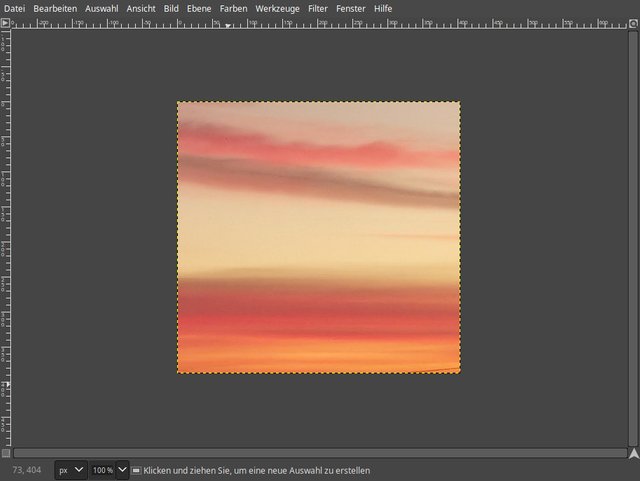 ---
Krita

I like the look and feel of Krita which is also available for Linux, Microsoft Windows and mac OS. I can say for sure that in some (but of course not all) aspects it's even superior compared to GIMP. Below you can see how it looks like: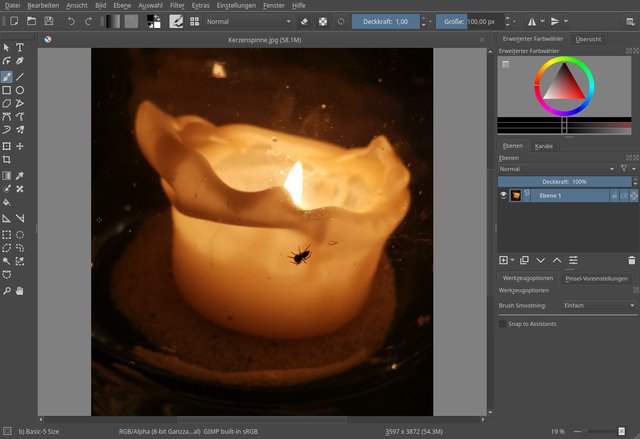 ---
Pix

Finally Pix is very easy to use and fast when I want to open many pictures at the same time, for example to compare them with each other, or execute simple operations like rotating an image.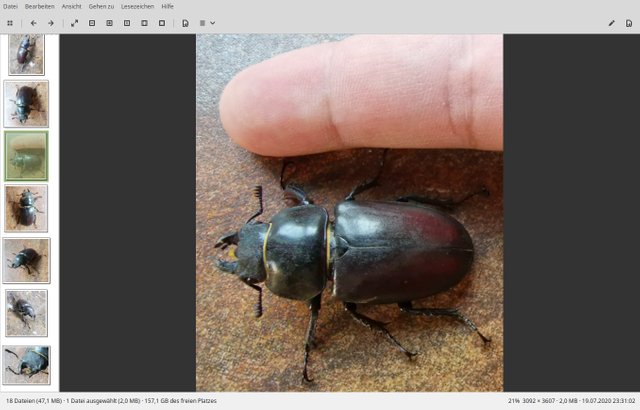 ---
I can recommend these three porgrams which are all available in several languages (including German). GIMP has the greatest diversity of features, while pix is mainly a very fast and easy to use image browser and viewer.
P.S.: As soon as I find enough time I will post all these stag beetle images which you can see here already in the Pix screenshot. :-)