1000 DAYS OF STEEM : A Register of Developers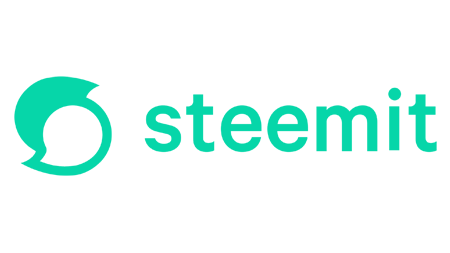 So far in the 1000 Days of Steem most of our attention has been on content, communities and recruitment.
We now want to turn some of our effort to another important aspect of the Steem platform - development.
Steem has already admirably demonstrated that with its fast, fee-less transactions and with its ready community of early adopters, that it is an ideal platform for the development of apps and dApps.
For this we are very much looking to the community for the new ideas and initiatives.
---
---
A Register of Developers


When we launched The Steem Entrepreneurs Program last week we were delighted to see people coming forward with ideas and suggestions.
Through that program we hope we can help some of the projects progress and reach fruition.
While the Steem Entrepreneurs Program is not designed to finance or incubate large scale developments, there will likely be a number of projects that will require and benefit greatly from having access to some technical development skills.
The project initiators may be held back by not having those development skills themselves.
However we have noticed, particularly through the Diary Game, that there are a considerable number of new people who have technical developments skills of various types and various levels.
There is also a body of existing developers, particularly among the witnesses, who already have considerable experience of developing on the Steem platform - people like @steemchiller, @justyy, @hightouch, @marcosdk and the @wherein team come to mind.
---
To help bring all this technical talent together we would like to pick up on an idea mentioned by Tino Curione @famigliacurione in one of his recent Tino Take podcasts.
We would like to set up a Register of Developers for anyone with technical development skills who is interested in working on projects on Steem.
In the first instance this will be quite informal and we are just asking developers to make a comment below with an outline of the skills they have and at what level.
If anyone wants to make a post with more details and link it in the comment that will be even better.
Once we have seen how many people come forward we will consider how we can make it more more structured and formalized.
We are also interested to hear from university level students who are currently studying Computer Science related subjects. If you are such a student please mention what university you are studying at, the specific course you are studying and what year you are in.
---
The Register of Developers is not in any way an application for working for Steemit. This is more about bringing people in the community together who might want to work on projects.
Such projects could well be supported by the Steem Entrepreneurs Program.
---
As ever this is something of an experiment. We don't know yet what skills are available in the community.
We hope the Register of Developers might provide a catalyst to help new projects, apps and dApps get built on Steem.
We look forward to hearing from you.
Thank you,
The Steemit Team
---
---
Notes from the Community...


Steem Power Up Day - October 1st


Organizer @kiwiscanfly has posted a reminder about the forthcoming SPUD event on October 1st.
The prizes on offer this month are even more impressive...
---
Reviews Contest


@belenguerra has posted about the latest contest she and @fendit are running in the Writing and Reviews Community. There is 25 STEEM in prizes...
---
What's In A Name Contest


Nigeria Country Rep @focusnow and the @steemalive community are running a contest asking people what their name means. There is 60 STEEM in the prize pool...
---
Contests, Contests, Contests


Contests are blossoming on Steem.
@rishabh99946 is doing a great job maintaining a list of all the current contests around the blockchain.
If you know of any contests not on his list, add a comment to his latest post...
---
---
PLEASE DO NOT PUT ANY DIARY GAME LINKS IN THE COMMENTS ON THIS POST. COMMENTS THAT ARE NOT RELATED TO THIS POST MAY BE DOWNVOTED TO MOVE THEM BELOW MORE RELEVANT COMMENTS.


THANK YOU
---
---
The rewards from this post go to support the work of @fundacorazon and @littledisciples both in Venezuela.