1000 DAYS OF STEEM : Coming soon... The Country Culture Challenge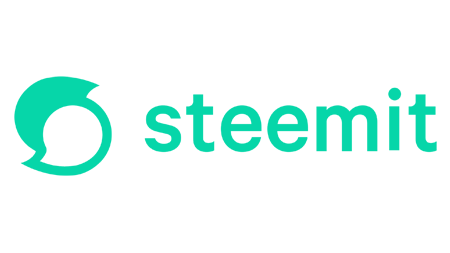 We mentioned a couple of days back that we have a number of new projects, developments and challenges planned for the final quarter of 2020.
Today we are happy to announce the first of these.
The Country Culture Challenge will be a worldwide contest to find which countries have the best artists, crafts people, writers, musicians and photographers on Steem.
---
---
The Five Challenge Categories


The Country Culture Challenge will be looking for entries in five different categories...
---
Stage One - National Selection


The Challenge will be held in two stages.
In the first stage each country should chose up to three entries to represent them in each of the five challenge categories listed above.
These entries can be chosen by contest or some other selection process. This will be left to each country to decide how best to do this.
Entries must be from currently active Steemians in the country, and should be either newly created or first posted on Steem in the past three months.
For ex-pat Steemians living in other countries they will be free to enter either for their home country or for their current country of residence (but not both).
The Country Representatives will be asked to coordinate the Challenge in their country.
Where there are no Country Representatives interested participants will be invited to take on the role of Challenge Coordinator for their country.
We will though be appointing more Country Reps before this Challenge starts in October.
For countries that decide to run any selection contests @steemcurator01 and @steemcurator02 will be able provide some voting support for contest prizes.
---
Stage Two - Global Contest


The second stage will be the global challenge contest between countries and the entries they have selected to represent them in each of the five categories.
The exact mechanism for this stage are still to be determined once we have an indication of how many countries are likely to take part.
Countries are free to put forward entries in as many or few of the five categories as they want to.
There will be first, second and third placements, with corresponding prizes, in each category.
Those placements will earn points and the country with the most points in total will be crowned winner of the first Steem Country Culture Challenge.
Prizes will be awarded both to the creators of the entries and to the countries they represent.
---
---
We still have quite a bit of work to do to finalize the mechanics and rules of the Challenge. Any thoughts or suggestions are welcome.
It is currently planned for Stage One of the Challenge to run in the first three weeks of October, with the final Stage Two taking place in the last week of the month.
Prizes are yet to be decided but they will be substantial.
Although this Challenge isn't starting until next month we thought we would announce it now to give you time to start planning.
If your country is short of people in any of the five categories now might be a good time to recruit new artists, craftmakers, writers, musicians or photographers to fill the gaps !
Thank you and good luck,
The Steemit Team
---
---
Notes from the Community...


Weekly Challenge - Food Photographs


@mister-omortson continues to run his Weekly Challenges - this week the theme is food photographs...
---
Monthly Goals Challenge


@jacorv is running a Monthly Goals Challenge. What do you want to achieve this month? A prize pool of 50 STEEM awaits the winners...
---
Best User of the Week' Contest


For those with Italian connections @italygame continues its 'Best User of the Week' Contest...
---
Steemit Contest Management (SCM) Tool


And for those with an interest in development on Steem check out @neerajkr03's work on developing a Steemit Contest Management Tool...
---
---
PLEASE DO NOT PUT ANY DIARY GAME LINKS IN THE COMMENTS ON THIS POST.


THANK YOU
---
---
The rewards from this post go to support the work of @fundacorazon and @littledisciples both in Venezuela.