1000 DAYS OF STEEM : Curation Experiment - SteemCurator For A Day...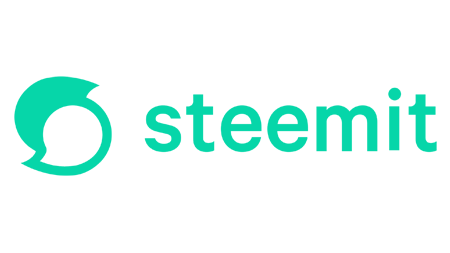 There is a lot of great content on Steem that doesn't get the curation love it deserves.
There are good posts on so many different topics in so many languages.
How can we possibly find them all?
We can't, but you can...
---
---
SteemCurator For A Day


With @steemcurator01 now having 10 million SP and @steemcurator02 4 million SP, as The Diary Game draws to a close we are looking to spread the voting power to a wider range of Steemians producing a wider range of content.
But we can't read all posts, so we have come up with a new idea to recruit new SteemCurators every day to help.
This is the plan...
---
A Different Subject Each Day of the Week


To get this curation project started we have selected these subject areas for the different days of the week...
---
Does this look like a good subject split?
Are we covering all the major content areas?
Any that should be dropped and swapped for something else?
---
We have left out music as @musicforsteem covers the performance side of that.
Current Affairs & Politics and Religion & Spirituality are two other possible areas.
---
A Different Curator Every Day


Under this new 'SteemCurator For A Day' program we will invite everyone interested to volunteer to join the Curator roster for their chosen subject.
We will then select a Curator for each day.
On their chosen day the Curator will be tasked with going out and finding the five best current posts in their subject area and presenting them in a digest post at the end of the day with brief reasons for each selection.
The chosen posts should be the best examples of current content in that subject that shows off the content quality on Steem.
For each of the five selected posts @steemcurator01 will give a 25% upvote (currently about $50).
The Curator for the Day will also get a 25% upvote.
We will reserve the right not to vote on any of the posts if there is any indication of abuse or obvious favoritism, or if they have used bid-bots or delegated voting services.
---
This is an experiment !


If people think this will work and is a good idea we can begin this straightaway as it won't detract much from the Diary Game curation.
The voting amounts and the number of selected posts may need tweaking. What do you think?
And we will have to carefully consider how we select the Curators each day.
Certainly visibility and engagement on the platform may be a big factor so make sure you are commenting - particularly on posts in your chosen subject area !
We may also call upon the Country Representatives to help with recommendations.
---
Does this look like a good idea?
Anyone interested in being a Curator for a Day?
Drop a comment below if you are with a brief summary of your interest/experience in your chosen subject area.
Experience curators and newcomers welcome. Language is not an issue.
Thank you,
The Steemit Team
---
---
Notes from the Community...


Pet Lovers Contest


India Country Rep @rishabh99946 is running a contest for pet lovers...
---
Monthly Goals Challenge


@jacorv is running a Monthly Goals Challenge. 50 STEEM to be won...
---
What does CCC mean to you?


@team-ccc and @wakeupkitty are running a contest to write about what CCC means to you...
---
---
---
PLEASE DO NOT PUT ANY DIARY GAME LINKS IN THE COMMENTS ON THIS POST.


THANK YOU
---
---
The rewards from this post go to support the work of @fundacorazon and @littledisciples both in Venezuela.