1000 DAYS OF STEEM : Day 28 - Looking for more Country Representatives - 50K SP available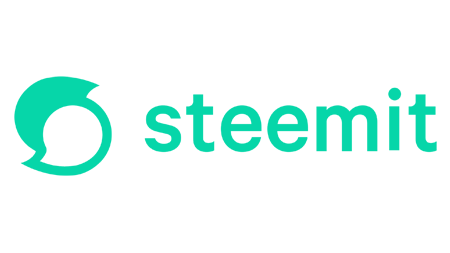 We have been a little distracted the last week or so with the launch of Season 2 of The Diary Game.
And so we have rather let slip on our push to recruit more Country Representatives.
We are allocating another 50,000 SP of delegation to give out to more Country Representatives as soon as we can find the right people.
---
---
Country Representatives - who we are looking for


Becoming a Country Representative is quite a commitment.
It is a commitment of time and a commitment to Steem.
We are keen therefore to find the right people to fill the roles available.
We had previously been looking to recruit two Representatives in each country but now seeing the amount of work involved in some of the more 'Steem-Popular' countries we are thinking that three Reprentatives might be better.
---
A number of people have expressed interest in becoming a Country Representative on a number of different posts but it has been difficult to keep track of them so we would like to bring them together again all in one place.
We are not looking for any application posts now, we just want you to make a single comment with your account name and country below.
We will then check out all the people who are interested and invite those suitable to become Country Reprentatives.
If there are any areas of uncertainty we may offer the role on a one month probationary basis initially.
We do have some quite specific criteria for Country Representatives, so do check yourself against this list before applying...
You should not be powering down

You should not be actively promoting any other similar blockchain

You should not be engaged as a senior representative promoting any other blockchain or dApp

You should have at least 3 months recent active experience on Steem

You should have a community oriented voting record - ie not voting for yourself more than 10%, not voting for bidbots, and not voting primarily for large curation reward type accounts

You should not be a user of bidbots, or large scale delegation investment voting schemes

You should have had some recent participation in Steemit challenges and games

You should be an active commenter on other people's posts.
And most importantly you should have a desire and commitment to promote and develop Steem in your country through the recruitment of new people and the support of existing Steemians.
---
If you are still interested in becoming a Country Representative and you meet all the criteria above please put a simple comment below with your name and country.
Those selected will get a direct delegation of 5000 SP to be used for supporting Steemians in their country.
For those in areas of the world with a designated Community Curator account you may also be invited to participate in the operation of that account.
All Representatives can also take part in the recently announced Country Representative of the Month contest.
---
---
The existing Country Representatives are doing a great job helping to develop Steem in their countries through recruitment and support of existing Steemians.
They are clearly demonstrating the value of the Country Representative role.
We are therefore very keen to expand the network as fast as possible, with at least another 10 in place by the end of Season 2 of The Diary Game.
Thank you,
The Steemit Team
---
---
PLEASE DO NOT POST ANY DIARY GAME LINKS IN THE COMMENTS OF THIS POST - THERE WILL BE ANOTHER CURATION CATCH-UP POST FOR LINKS COMING OUT SHORTLY - THANK YOU
---
---
The rewards from this post go to support the work of @littledisciples in Venezuela.