1000 DAYS OF STEEM : Day 33 - A Few Updates - The Diary Game, The One Percenters, Country Representatives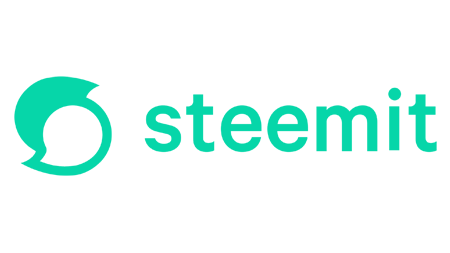 Everything is running wild and fast !
So a good time for a few updates.
The Diary Game, The One Percenters, Country Reps and Community Curators.
---
---
The Diary Game


Lots of people are writing lots of posts. And we are giving lots of upvotes.
We know some people get sad and anxious when @steemcurator01 does not visit straightaway.
But do not worry. You do not miss out.
Even if we miss the 7 day voting window we add any missed votes on to your next votable diary game post.
A good number of you will have received those nice 20, 30, 40% catchup votes already...
So as long as you keep posting to The Diary Game you will get the votes.
If you stop posting...
---
To help us catch we are considering introducing 'Rest Days' when no Diary Game posts will be voted.
For example we might designate every fifth day as a Rest Day, so any posts dated August 20th, August 25th, August 30th would not be curated.
But the disadvantages of this are...
Everyone would lose 20% of their vote earning opportunities.

Many people would not take notice of this and then complain that their posts on those days had not been voted.
---
Alternatively we can continue as we are and people will need to accept that not all posts will be voted on immediately.
There are no additional resources available currently to increase curation capacity.
---
We are interested in your views on this - Rest Days (probably every 5 - 7 days) or continue as we are and people accepting delayed curation.
Which would you prefer?
---
---
The One Percenters


A few days ago we introduced the 'One Percent For Everyone' campaign to reward as many people as possible for making good comments on Diary Game posts...
We are very happy with the uptake on this. Many more good quality comments are now appearing on posts.
There is still plenty of scope for more!
Remember to join 'The One Percenters' you just need to make a good, relevant, engaging comment on a Diary Game post before @steemcurator01 arrives. Make sure you include the tag #onepercent and also a tag for your country like #india or #russia.
It does not apply to replying to comments on your own posts.
But please do reply to comments left on your posts - we do take note of that when scoring and voting posts.
Teams - we are particularly looking to see if you are commenting on the posts of your fellow team members !
PLEASE NOTE - You are more likely to get a 'OnePercenter' vote on your comment if you have voted for the post as well.
---
---
Country Representatives


The four recently appointed Country Reps - @anasuleidy (Venezuela), @olesia (Ukraine), @focusnow (Nigeria) and @rashid001 (Pakistan) are now all up and running and you should start to see them visiting your posts if you are in any of those countries.
We will be announcing another batch of Country Representatives that have already been selected tomorrow.
Then we will be looking for more Country Rep candidates.
We are particularly looking for Reps from countries in Latin America (other than Venezuela), India and Russia.
For countries with very small numbers of Steemians currently we are thinking of introducing 'Mini-Reps' with a smaller delegation to kick start activity in those countries.
If you are interested in becoming a Country Representative, or a 'Mini-Rep', take a look at the requirements...
If you meet all the requirements leave a comment below with your name and country and we will take a look.
---
Country Representatives are going to play a key role in the next major project that will follow The Diary Game so we are keen to get them in as many countries as possible.
---
@vipnata is no longer a Country Representative for Italy.
---
---
Community Curator Accounts


We will be announcing another regional / continental Community Curator account shortly.
For those Country Reps currently operating the regional / continental Community Curator accounts (Africa / South East Asia / Indian Sub-Continent) we are interested in your feedback on whether you are finding the accounts useful or not.
---
@vipnata is no longer operating the @steemcurator06 Community Curator account.
We invite @alexmove and @olesia to take over the running of this account to cover Steemians in Ukraine, Belarus and Russia.
@alexmove, @olesia - if you are willing to take this on please leave your contact details (Discord, Telegram or email) in a comment below and we will contact you to provide the key for the account.
---
Thank you,
The Steemit Team
---
---
PLEASE DO NOT PUT ANY DIARY GAME LINKS IN THE COMMENTS ON THIS POST.


THANK YOU
---
---
The rewards from this post go to support the work of @littledisciples in Venezuela.