1000 DAYS OF STEEM : Day 5 - The Diary Game - The Shopping Game - Building Community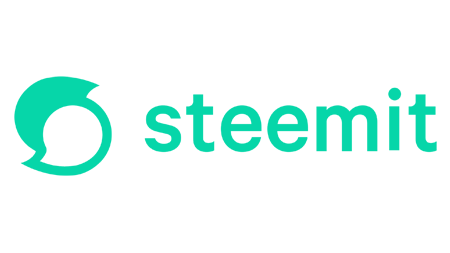 As we have mentioned several times Recruitment and Retention are two major focal points in our future plans for Steem.
The Diary Game, and other similar games like The Shopping Game, will have important roles to play in these plans.
They provide a perfect mechanism to help build Community.
And if we build a strong Community then Recruitment and Retention will become much easier.
---
---
The Diary Game and The Shopping Game - Are You Engaging?


We read every single Diary Game and Shopping Game post - and we find it fantastically interesting.
Unfortunately with the number of posts we have to curate every day we don't have time to make as many individual comments as we would like to.
But we wish we could.
And we wish you would too.
There are a number of very active commentators like @charjaim, @lavanyalakshman, @olesia, @rishabh99946, @rodolfmandolina, @rosz, @sapwood, @tocho2 and @vipnata.
There are now 68 people that have won the 10% upvotes from the Lucky 10s game...
But we really want a lot more people to be making a lot more comments.
We want players of The Diary Game and The Shopping Game to comment on each others posts, getting to know each other and learning about each others lives.
Particularly among the other people playing in your own country. Wouldn't it be great if everyone got to know all the other Steemians in their own country as a start?
That could lead on to many other things in the future.
Then we really would be building strong vibrant communities on Steem.
---
---
The Diary Game Season 2 - Engagement


Making the connections and engaging with others we feel is so important we want to find new ways to encourage this.
We don't yet have definite plans but we may look at ways of tying scoring, at least in part, to the number of comments a post has.
You might ask how do you get more comments on your post...
make your posts as interesting as possible

go out and comment on other people's posts.
If you get known by making relevant and interesting comments on other people's posts they may well come and comment on your posts in return.
And if people comment on your post they will ideally also vote on your post.
We are keen to see as many people as possible voting on each other's Diary Game posts.
People shouldn't just be reliant on votes from @steemcurator01.
Build a following, get more votes.
---
---
The Diary Game Season 2 - Lucky 10s


To encourage more commenting the Lucky 10s will continue running throughout Season 2.
It is currently running on The Shopping Game posts - get commenting on those and be in with a chance of a 10% upvote from a 4M SP account.
---
---
Get to know your fellow Diary Game and Shopping Game authors.
Be friendly. Comment. Vote. Build a Community.
Thank you,
The Steemit Team
---
---
Notes from the Community...


Next SPUD4STEEM on August 1st


Organizer @kiwiscanfly has put out a reminder for the next Steem Power Up Day on August 1st.
Witness @steemchiller has joined the sponsors of this great monthly event and there is now over 11,000 SP in the prize pool along with upvotes from @steemcurator01...
---
---
The rewards from this post go to support the work of @fundacorazon in Venezuela and @thegreens in Cameroon.
---
---