1000 DAYS OF STEEM : New Country Representatives & The Diary Game Update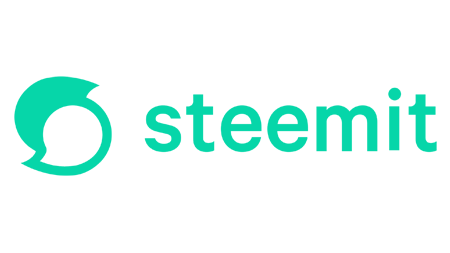 We are still alive and kicking...
Sorry for the recent radio silence but we have just been totally absorbed in The Diary Game.
The numbers keep on growing, growing, growing!
---
---
New Country Representatives


We mentioned a short while back that we are keen to expand the network of Country Representatives around the world.
The Country Reps already in place are proving invaluable in helping to grow Steem in their respective countries, as well as providing frontline assistance to local participants in The Diary Game.
We offer our great thanks to the 17 Country Representatives already working hard in Ghana (@oppongk), Nigeria (@beautychicks, @focusnow), Uganda (@yohan2on), Venezuela (@anasuleidy, @mariita52), Bangladesh (@tarpan, @toufiq777), India (@rishabh99946), Indonesia (@anroja, @ernaerningsih), Japan (@cryptokannon), Pakistan (@rashid001), Sri Lanka (@randulakoralage), Ukraine (@alexmove, @olesia) and New Zealand (@kiwiscanfly).
Our goal is to recruit at least three Representatives for each country eventually, and to spread to as many countries as possible.
---
We are therefore happy today to invite six more people to join the STEEM POD as Country Representatives...
---
If these people would like to take up the offer to become Country Representatives please comment with your acceptance below and then we will arrange for the 5000 SP delegation to be sent.
For anyone unsure we would suggest making contact with one of the existing Country Representatives to find out more about what is involved.
For those new Reps in countries where there is one of the Regional Curator accounts operating we would like them to join those curation teams as well.
---
We hope to announce another group of new Country Representatives very shortly.
For anyone interested in becoming a Country Rep, read the previous @steemitblog posts that outline the requirements, continue to write good Diary Game posts, comment on other people's posts, get involved in the community, do good things and we will notice you!
---
The Diary Game and Steemcurator01's Curation


The numbers of participants and the numbers of entries in The Diary Game is quite staggering.
This is way beyond anything that has ever taken place on Steem before, and stretching our curation capacity to its limits.
Our little curation team of @steemcurator01, @steemcurator02 and @steemcurator05 is working constantly 24 hours a day, 7 days a week.
And the other regional @steemcurator accounts are doing an excellent job with the resources available.
We realize a lot of people are waiting on a visit from @steemcurator01 but with the massive numbers involved, the reality is that @steemcurator01 will only get to them on a few occasions during the course of the game.
But there is no loss with this approach as @steemcurator01 still reads and scores all posts that meet the rules and then gives a larger 'catch-up vote'.
---
If you haven't been visited recently by @steemitcurator01 make sure you keep posting so you can receive the catch-up vote.
If you are in a country with a Country Representative make sure you are known to them.
And most importantly make sure you are visible and engaging with others by making relevant, interesting comments on other people's posts. You might then get the 'OnePercenter' votes from @steemcurator01 as well.
Thank you,
The Steemit Team
---
---
PLEASE DO NOT PUT ANY DIARY GAME LINKS IN THE COMMENTS ON THIS POST.


THANK YOU
---
---
The rewards from this post go to support the work of @littledisciples in Venezuela.