1000 DAYS OF STEEM : Six New Country Representatives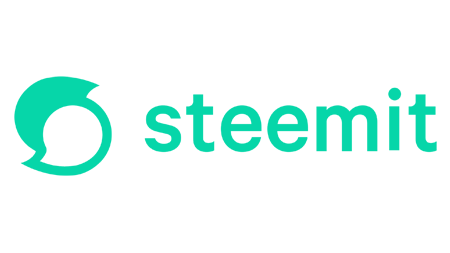 We have been busy the last few weeks with the Crypto Challenges and the like but now we want to get back to the important business of expanding the Country Representatives network.
There are already 36 Country Reps doing a great job helping to build Steem around the world.
This week we would like to add six more to the team.
---
---
New Country Representatives


With the growing number of new Steemians in Venezuela we would like to invite three more people to join the Country Rep team there...
In Nigeria @focusnow and the SteemAlive team are doing some great recruitment so we would also like to invite two more people to become Country Reps there as well...
Finally, for this round, we have also invited @saxopedia to become a second Country Representative in Cameroon.
If these people would like to take up the offer to become Country Representatives please comment with your acceptance below and then we will arrange for the 5000 SP delegation to be sent.
Once accepted, these new Country Reps should be incorporated into the relevant @steemcurator curation teams.
---
Expanding the Country Representative Network


We plan on continuing to expand the number of Country Reps around the world so we are always on the look out for more potential candidates.
Our goal is to have enough Reps in place so that every post gets visited by at least one Rep.
We would like to see Reps commenting and engaging on every post in their country, offering support, encouragement and guidance.
We would like to see Reps checking in on all Steemians in their country, especially newer ones, to ensure they know how to vote optimally and how to claim rewards.
How many Reps will be needed to reach this level of coverage we are not sure yet. We had thought that about one Rep for every 40 active Steemians would be enough but it seems this is not sufficient so we are now looking to double up on this. We will now be targeting at least one Rep for every 20 active Steemians.
This increased ratio will also pass more voting power into each country community as we delegate 5000 SP to every Country Representative.
---
Rewarding the Country Representatives


We are also reviewing how Country Reps are rewarded for their efforts.
Currently they receive the 5000 SP, additional votes on activity reports and preferential voting on their general posts.
This approach is rather 'hit and miss' and we find it difficult to relate reward to effort.
We would like to streamline this a little.
Rather than the current mix of weekly and monthly reports that sometimes do not contain much useful information we would now request one main monthly report that contains...
the number of active Steemians in their country at the start of the month
the number of active Steemians in their country at the end of the month
a summary of any special activities or contests they have been involved in during the month, particularly in relation to helping Steemians in their country
a summary of any issues or problems amongst Steemians in their country during the month
any plans they have for the coming month to grow and develop Steem in their country.
With these single, consolidated reports we will be able to give higher rewards.
Additionally we would also find it very useful for Country Reps to maintain lists of active Steemians in their country to help ensure everyone is being supported and no one is being missed out.
These should be posted ideally every two weeks. They should be listed alphabetically, and active and inactive (if included) accounts should be listed separately, with totals shown for each.
Where there is more than one Rep in a country, the Reps can either rotate the posting of these lists or nominate one person to post and share the rewards via the beneficiary feature as appropriate.
---
We are also looking to give more rewards to Country Reps via votes on comments.
We will be particularly looking for comments from Reps giving helpful tips and advice on how to improve posts - rather in the old #diarydoctor style.
This is primarily for Reps commenting on posts from Steemians in their own countries.
With this comment reward approach Reps will have the opportunity to gain significant extra rewards.
---
If you haven't connected with your Country Representatives yet here is the current list...
Cameroon (@njiatanga), Ghana (@njaywan, @oppongk), Nigeria (@beautychicks, @focusnow), Uganda (@yohan2on), Mexico (@leveuf), Argentina (@belenguerra, @fendit), Venezuela (@adeljose, @anasuleidy, @edlili24, @mariita52, @tocho2), Bangladesh (@rex-sumon, @tarpan, @toufiq777), India (@neerajkr03, @rishabh99946, @sapwood), Indonesia (@anroja, @ernaerningsih, @nazarul, @radjasalman), Japan (@cryptokannon), Pakistan (@rashid001), Sri Lanka (@besticofinder, @randulakoralage), Italy (@girolamomarotta), Russia (@filinpaul, @knopka145), Turkey (@alikoc07), Ukraine (@antorv, @olesia) and New Zealand (@kiwiscanfly).
If you are in a country without a Country Rep comment below - we will see what we can do.
---
---
We will continue to review the Country Representatives over the coming weeks to explore further refinements and improvements.
The Country Representatives allow us to put more direct delegation into the community. With the six new Country Reps over 200,000 SP will have has been delegated out through this route.
Thank you,
The Steemit Team
---
---
Notes from the Community...


Contests, Contests, Contests


Contests are growing by the day on Steem.
@rishabh99946 is doing a great job maintaining a list of all the current contests around the blockchain.
If you know of any contests not on his list, add a comment to his latest post...
---
---
PLEASE DO NOT PUT ANY OF YOUR POST LINKS IN THE COMMENTS ON THIS POST. COMMENTS THAT ARE NOT RELATED TO THIS POST MAY BE DOWNVOTED TO MOVE THEM BELOW MORE RELEVANT COMMENTS.


THANK YOU
---
---