1000 DAYS OF STEEM : SteemCurator changes & News for South America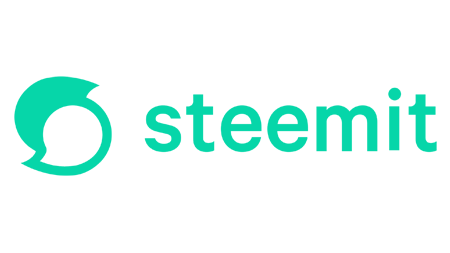 As we are approaching the end of The Diary Game we want to make some small changes to some of the SteemCurator accounts.
These changes only concern @steemcurator01, @steemcurator02, and @steemcurator05.
---
---
The delegation to @steemcurator01 has been increased to 6 Million SP.
At the moment the focus for @steemcurator01 is curating the Diary Game posts, particularly as a 'top-up' to the votes of the other @steemcurator accounts.
When The Diary Game is over @steemcurator01 will be the lead curator and reward provider for a range of new projects and initiatives that will be launched in the coming months.
It will also take the lead on rewarding the work of the Country Representatives, and other community leaders and initiators.
---
The delegation to @steemcurator02 has been increased to 2 Million SP.
At present @steemcurator02 is heavily involved in curating Diary Games posts, particularly those in the Spanish language.
While that will continue, @steemcurator02 is also now going to be focusing on giving extra rewards to those posts that are set to 'Power Up 100%'.
The full vote of @steemcurator02 is currently around $40 so 'Power Up 100%' posts will be in line for some useful extra bonus votes !
After the Diary Game has finished @steemcurator02 will be providing a more general curation service - particularly supporting smaller projects, contests and initiatives around the world.
---
We would like to now hand over the control of @steemcurator05 to the growing team of Country Representatives in South America to help with their curation and development work.
The Country Reps will be free to arrange the best way to share the use of the account among themselves.
If @belenguerra, @fendit, @anasuleidy, @edlili24, @mariita52, and @tocho2 can put their contact details (Discord, Telegram, or email) in a comment below we will make contact to transfer the key for the account.
---
---
This is only a small update for now.
Look out for another post on Sunday when will be announcing the first of the new projects coming up after The Diary Game - alas no one got yesterday's musical clues !
Thank you,
The Steemit Team
---
---
Notes from the Community...


List of Contests


Upon the suggestion of @cryptokannon, @rishabh99946 has compiled a list of all the current contests on Steem that he could find.
Contests are a great to network and to earn extra rewards so do check out the contests in his list...
@fendit has also translated the post into Spanish...
If you know of any current contests not on the list do let @rishabh99946 or @fendit know as they plan to regularly update the list.
---
---
PLEASE DO NOT PUT ANY DIARY GAME LINKS IN THE COMMENTS ON THIS POST.


THANK YOU
---
---
The rewards from this post go to support the work of @fundacorazon and @littledisciples both in Venezuela.