1000 DAYS OF STEEM : The Diary Game - Introducing #DiaryDoctor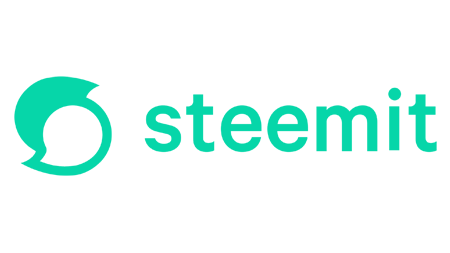 Anyone fancy being a #DiaryDoctor?
We are keen to keep improving the quality of The Diary Game posts.
And we are keen to get more people commenting and engaging on Diary Game posts.
So today we are introducing #DiaryDoctor - another way to earn through helpful commenting.
---
---
Many people are writing many great Diary Game posts.
Some people are writing not so great Diary Game posts.
And some people are struggling...
---
It would be great if those people who are already confidently producing good posts are able to help those who are finding it difficult to produce good posts.
So we are inviting people to make friendly constructive comments on other people's Diary Game posts to help them improve their posts.
This would not just be about following the rules, but more about content, style, formatting, presentation etc.
For example...
"I love your content but have you thought about including more white space and paragraphs to make it more readable"

"You are using interesting photographs but it would look better if you formatted them to similar dimensions and only used the best ones for each subject"

"Good post, but do you really need all those gifs and logos cluttering up the end of the post"

"Looking good, but are 15 different tags really needed?"

"Very interesting daily activities but have you thought of just writing in your own language - intermingling two languages can make the post difficult to follow if not done well"

"Your photos would be so much more meaningful if you added captions saying what they are and where they were taken"
We hope people will take these sorts of comments in good spirit and take on board the ideas to improve their posts.
Better posts mean better rewards !
---
To encourage people to make these sorts of comments @steemcurator01 and @steemcurator02 will be rewarding them with extra votes.
We will only reward comments that we agree with and are made in a friendly, constructive manner. Votes will be between 2% and 10% depending on how useful they are to the post author and how clearly they are written.
If you are commenting on a post in another language you might want to use a translator to translate your comment into the language of the post so it is more likely to be read by the post author.
To participate in this make sure you add the tags #diarydoctor and #yourcountryname to your comments.
You can comment on as many posts as you want. But you must comment before @steemcurator01 arrives to be in with a chance of getting a vote.
---
The OnePercenters


We are still running the general OnePercenters comment reward system.
For that you just need to make a meaningful, engaging comment on a Diary Game post (other than your own), before @steemcurator01 arrives.
Make sure you include the tags #onepercent and #yourcountryname.
We are giving out a large number of these votes each day so it can be an easy way to earn extra votes.
You can comment on as many posts as you want. The more the merrier!
And @steemcurator01 now has 6M SP so a 1% vote is quite worthwhile.
---
Comment Contests


We love comments and we love comment contests.
There can never be too many of either.
Check out these contests from @anasuleidy and @sapwood...
If anyone else is running a Comment based contest please do post it in the comments below.
---
---
Commenting and engaging with other people's posts is a vital part of building a strong social network.
We want to see more of it.
Coming across Diary Game posts with no comments makes us sad.
Please expand your circle and go out and look for new posts to comment on. You might make new friends who come and read and vote on your posts in return.
Becoming a Champion Commenter might be lucrative for you - you can now earn through the 'OnePercenters' and through the 'DiaryDoctor' - and the Lucky 10s are still lurking out there as well...
Thank you,
The Steemit Team
---
---
Notes from the Community...


Netflix Review Contest


To launch their new Writing & Reviews Community @fendit and @belenguerra are running a Netflix Reviews Contest...
---
---
PLEASE DO NOT PUT ANY DIARY GAME LINKS IN THE COMMENTS ON THIS POST.


THANK YOU
---
---
The rewards from this post go to support the work of @fundacorazon and @littledisciples both in Venezuela.