1000 DAYS OF STEEM : The Diary Game : It's Your Lucky Day & Photo locations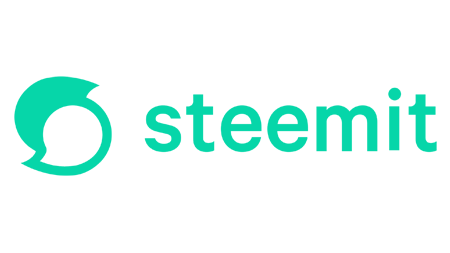 As Season 2 of The Diary Game draws to a close we are sure everyone will agree it has been one mighty challenge.
We are still feverishly working our way through all the diary posts distributing votes and points as widely and fairly as possible.
In between all the reading and voting we are planning and preparing for what comes next.
We have a whole range of new projects, activities and challenges lined up to keep everyone engaged, entertained and inspired.
In the meantime keep on writing your diary posts and enjoy our special final promotion - it could be your lucky day...
---
---
'It's Your Lucky Day' Power Up Promotion


We have been happy to see so many people powering up their Diary Game posts.
@steemcurator2 has been distributing extra votes as promised to as many posts as possible that have been set to Power Up 100%.
In these last few days of the Diary Game we are introducing one final Diary Game promotion to reward those that have kept on posting and gone for the Power Up option.
Every day until September 25th @steemcurator01 and @steemcurator02 will choose one Diary Game post to give a special boost to.
That post will receive a 50% vote from @steemcurator01 (10M SP) and @steemcurator02 (4M SP) which as well as giving a handsome reward should also push the post well up on the trending page.
It will definitely be your lucky day if your post is chosen!
---
Here are a couple of 'Lucky Day' posts we have picked so far - go check them out and say hello...
---
So keep on posting, keep on setting your posts to Power Up 100%, and it could be your Lucky Day!
(Remember, you won't qualify if you are Powering Down at the same time.)
---
---
Photograph Locations


We do still see a lot of 'anonymous' photographs in Diary Game posts that really don't add any value.
Adding captions like 'A Lake', 'The Street', 'Regular Market' are a start but that doesn't convey any information or do justice to the value of the photograph.
Giving names helps somewhat, and giving locations even more so.
As well as straightforward naming of locations, there are a number of more precise technical options for adding location information to photographs.
These include Google's Plus Codes, the innovative What3Words system and standard latitude and longitude.
@rishabh99946 has produced some very useful posts on the Plus Codes, and What3Words...
We like both systems, and although it is not in any way obligatory to include this information on your photos, it does add great value to the photographs, and we do appreciate that when we are voting on Diary Game posts.
---
To help Diary Game participants in Bangladesh Country Rep @tarpan has posted about the Google Plus Codes as well...
And @rex-sumon has produced a useful video...
---
We do love locations and mapping. It would be great to have something like Steemit Worldmap back again... (one for the developers maybe!)
---
---
Thank you to everyone still posting in the Diary Game. It has been a fascinating journey for us all.
We are now really excited about what is coming up next.
Our activities are going to be broadening out considerably. And the Country Representatives and the Community as a whole will be playing an ever larger role as we move forward.
We are delighted that new Communities are springing into life, to join with established ones like World of Xpilar, Steeming Curators and SteemAlive, to offer a wide range of interest, activity and engagement for the ever growing Steem Community.
Thank you,
The Steemit Team
---
---
Notes from the Community...

SteemFood Community


If you like food and cooking, check out this new community just set up by @alikoc07...
---
World of Football Community


And if you like football (soccer) @njaywan has kicked off the new World of Football Community with a 'Tell Us About Your Favourite Team' contest...
---
Contests, Contests, Contests


Contests are blossoming on Steem.
@rishabh99946 is doing a great job maintaining a list of all the current contests around the blockchain.
If you know of any contests not on his list, add a comment to his latest post...
---
---
PLEASE DO NOT PUT ANY DIARY GAME LINKS IN THE COMMENTS ON THIS POST. COMMENTS THAT ARE NOT RELATED TO THIS POST MAY BE DOWNVOTED TO MOVE THEM BELOW MORE RELEVANT COMMENTS.


THANK YOU
---
---
The rewards from this post go to support the work of @fundacorazon and @littledisciples both in Venezuela.