1000 DAYS OF STEEM : The Diary Game, Lucky Days, Two Percenters and other updates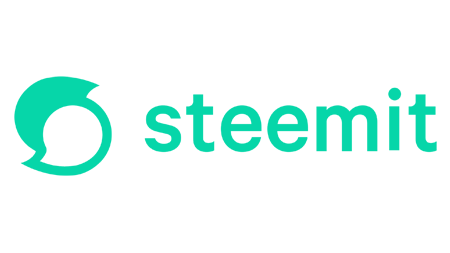 This is just a quick update while we finish off the curation for Season 2 of the Diary Game.
As we enter another new month there is plenty going on.
The Diary Game Season 3, A Better Life With Steem and the Steem Crypto Challenge Month to name but three things. As well as all the contests, challenges and other activities in the ever growing number of great communities across Steem.
And we hope you have all been powering up today for the monthly SPUD event organized by @kiwiscanfly.
---
---
The Diary Game Season 2


We are still busy curating the remaining entries in Season 2 of the Dairy Game.
Hopefully the first news of winners and prizes will be appearing in the next few days.
For Diary Game entries we have missed the voting window on we are still giving good sized catch-up votes if you have any votable diary posts available.
So it will definitely be a smart move to keep on writing diaries for Season 3 - otherwise you will miss out on those catch-up votes.
---
It's Your Lucky Day - Extended!


We are now extending the reach of the Lucky Day promotional campaign in to A Better Life With Steem posts as well as Diary Game Season 3 posts.
So if you set your A Better Life With Steem and your new Diary Game posts to Power Up 100% you will be in with a chance of being chosen for the 'It's Your Lucky Day' mega upvotes from @steemcurator01 (50% - 10M SP) and @steemcurator02 (50% - 4M SP).
---
One Becomes Two - Say Hello to the Two Percenters


The One Percenters campaign has definitely been successful in encouraging people to engage with posts through comments.
But we notice quite a range in the quality and depth of the comments - from the witty one liners to the more extensive, well considered querying type of comment.
It doesn't seem quite right to reward both types of comment equally with a 1% vote so we have decided to introduce a higher level 'Two Percenter' reward for the better comments.
If you think your comment is worthy of a 2% vote instead of 1% then just tag it with #twopercent and also a tag for your country like #india or #italy.
Or if you are just going for a quick win then stick with #onepercent.
---
The Country Culture Challenge


With the Steem Crypto Challenge Month, A Better Life With Steem and the Diary Game Season 3 October is going to be a busier month than we had originally planned for.
The Country Culture Challenge is therefore going to be moved back a month to November.
This will give time for us to recruit more Country Representatives to help with this, and it will allow countries more opportunity to seek out their 'Culture Champions'
---
The pace never seems to slacken here on Steem.
We hope you are enjoying all the different activities going on.
There are still a number of new projects we are very much looking forward to announcing in the coming weeks and months.
Stay tuned, stay positive, keep posting and have fun.
Thank you,
The Steemit Team
---
---
Notes from the Community...


Steem Power Up Day - October 1st


@kiwiscanfly's SPUD event is now upon us. Power Up, Power Up!
The prizes on offer this month are even more impressive...
---
Contests, Contests, Contests


Contests are growing by the day on Steem.
@rishabh99946 is doing a great job maintaining a list of all the current contests around the blockchain.
If you know of any contests not on his list, add a comment to his latest post...
---
---
PLEASE DO NOT PUT ANY DIARY GAME LINKS IN THE COMMENTS ON THIS POST. COMMENTS THAT ARE NOT RELATED TO THIS POST MAY BE DOWNVOTED TO MOVE THEM BELOW MORE RELEVANT COMMENTS.


THANK YOU
---
---
The rewards from this post go to support the work of @fundacorazon and @littledisciples both in Venezuela.