1000 DAYS OF STEEM : The Diary Game Season 2 - Winners Announcement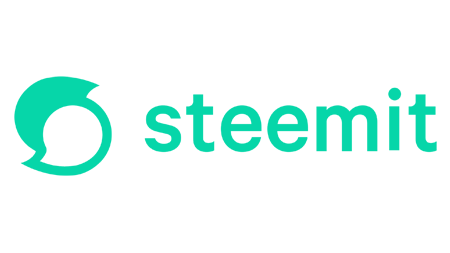 It's been a while... but we are all back now and at last able to announce the individual winners of Season 2 of the Diary Game.
As posted a few weeks ago there are 25 winners of the individual contest.
To help compensate for the long delay, and to encourage winners to retain their winnings on blockchain, we are offering optional alternative upvote prizes that are worth approximately one third more than the liquid STEEM prizes.
News on the Team and Recruitment prizes will follow shortly.
---
---
The Diary Game Season 2 Prizes


There are 25 prizes for the individual contest of the Diary Game Season 2.
The winners are...
@anroja [Indonesia]
@ernaerningsih [Indonesia]
@oppongk [Ghana]
---
---
@olesia [Ukraine]
@oneidaa [Venezuela]
@radjasalman [Indonesia]
---
@edgargonzalez [Venezuela]
@randulakoralage [Sri Lanka]
@sapwood [India]
---
@edgarlygonzalez [Venezuela]
@rishabh99946 [India]
@steemitcountry [Indonesia]
---
@besticofinder [Sri Lanka]
@daybook [Russia]
@edlili24 [Venezuela]
@greatness96 [Nigeria]
@herimukti [Indonesia]
@ikhsan01 [Indonesia]
@lavanyalakshman [India]
@nazarul [Indonesia]
@pnessy [Venezuela]
@sandu [Sri Lanka]
---
Please would the winners indicate in a comment below whether they want to take their prize as liquid STEEM or as the upvotes indicated. We will then start distributing the prizes.
The alternative upvote prizes will be given on 100% Power Up posts. These will give an enhancement of approximately one third on the liquid STEEM prizes.
These alternative upvote prizes are totally optional.
---
---
There are still some people whose posts have not yet been voted on by @steemcurator01.
Assessments were made that they did not have any mathematical possibility of reaching any of the 25 winning positions.
We will continue to visit those accounts and give catch-up votes where appropriate.
---
---
The Diary Game Season 3


Season 3 of the Diary Game is ongoing.
There are no guaranteed votes from @steemcurator01 in Season 3 but many people who have continued posting their diaries are receiving good votes.
Diary Game posts set to Power Up 100% may also receive additional votes from @steemcurator02 (providing you are not powering down at the same time).
Meaningful and engaging comments on Diary Game posts may also receive extra votes from @steemcurator01 and @steemcurator02.
[Note - both the Power Up 100% extra votes and the voting on comments now applies to all types of posts.]
---
---
Country Representatives Update


@hassanabid has joined @rashid001 as a second Country Representative for Pakistan.
Due to other commitments @beautychicks has had to step down as a Country Rep for Nigeria.
All Country Reps are reminded to check the last @steemitblog post about changes to the monthly reporting format.
---
---
We are happy that we have finally been able to announce the winners of Season 2 of The Diary Game.
Our apologies for the long delay.
News on the Team and Recruitment contests will be coming shortly.
Season 2 of the Diary Game was a major learning exercise. Nothing anywhere near this scale had ever taken place on the Steem blockchain before.
The format of Season 2 will not be repeated.
With the resources we had available demands and expectations could not be met.
We still hope that a majority of participants found it worthwhile.
There will be new challenges ahead.
Thank you,
The Steemit Team
---
---
Notes from the Community...


Steem Market


Have you ever thought about selling products or services for STEEM or SBD?
@seo-boss has now launched Steem Market to help make this possible.
Steem Market aims to bring together buyers and sellers who are willing to make and take payment in STEEM or SBD for goods and services...
---
Bangladesh Country Representative @rex-sumon has recently established The Steem Bangladesh Market Store @sbm-store where he is selling a clothing range for STEEM...
---
---
Contests, Contests, Contests


Contests are growing by the day on Steem.
@rishabh99946 is doing a great job maintaining a list of all the current contests around the blockchain.
If you know of any contests not on his list, add a comment to his latest post...
---
---
PLEASE DO NOT PUT ANY OF YOUR POST LINKS IN THE COMMENTS ON THIS POST. COMMENTS THAT ARE NOT RELATED TO THIS POST MAY BE DOWNVOTED TO MOVE THEM BELOW MORE RELEVANT COMMENTS.

THANK YOU
---
---