The Diary Game (6/26/20): A Late Entry but a Day Not Forgotten
Intro
Good afternoon fellow Steemians! Apologies for the late diary entry. The FPL post took a lot longer than I expected (~3.5 hours). Please give it a read if you haven't already: https://steemit.com/soccer/@jmor/a-comprehensive-guide-on-fantasy-premier-league-fpl
My Day
I woke up at 10 and felt pretty refreshed. I usually am pretty groggy in the morning, so I am glad that I was able to sleep well for once.
Before I had breakfast, I texted with my friend Aubrey. She gave me really good advice on writing these diary posts, and I hope to put her tips to good use. We also discussed the differences in men's vs. women's clothing and my difficulty in finding clothes that fit a very skinny male of average height like me. Unfortunately, Aubrey bested me in my primary bracket predictions because she predicted that Biden would win 42 states while I predicted he would win only 41. Fair play to her spot-on prediction. To spice up my pictures for once, here's a picture of her cat, Christian: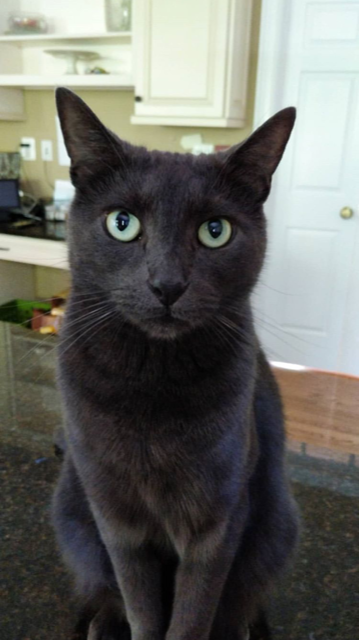 For breakfast, I changed things up by having a toasted bagel with cream cheese. Don't worry, I still had my glass of milk with it. The calcium makes my bones stronger. Anyways, I had a slight fiasco when cutting my bagel in half because I used a butter knife rather than a steak knife, so my dad had to step in and rescue what was left of my mangled breakfast carb.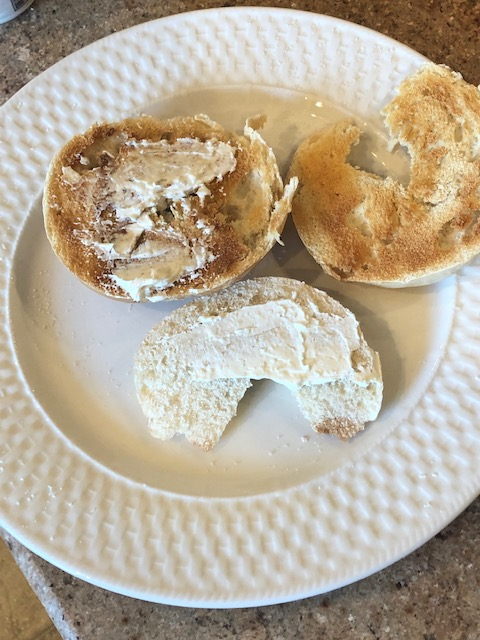 I browsed Reddit for a bit during breakfast. In the Penn State subreddit, a user posted about how they noticed that some of their classes were changed to online instruction with either WEB or ZOOM listed as the course instructor. Sure enough, my English class of only 18 people had been updated as an asynchronous, web-based online course. Penn State President Dr. Eric Barron said in a town hall meeting with students and families last week that he wouldn't want students returning to campus to sit in their dorms all day taking online classes, so I really hope that isn't the case.
I wanted to brush my teeth and do the rest of my morning routine before working out, but I had to wait for my brother to finish showering and using the bathroom. Can anyone relate to sharing a bathroom with a sibling(s) or other family member(s)? I ended up working out around 12:30. I go all out on Fridays as it's a cardio and weight day. However, I was physically drained from working out four days in a row prior, so I ran less than 3 miles total on my elliptical machine.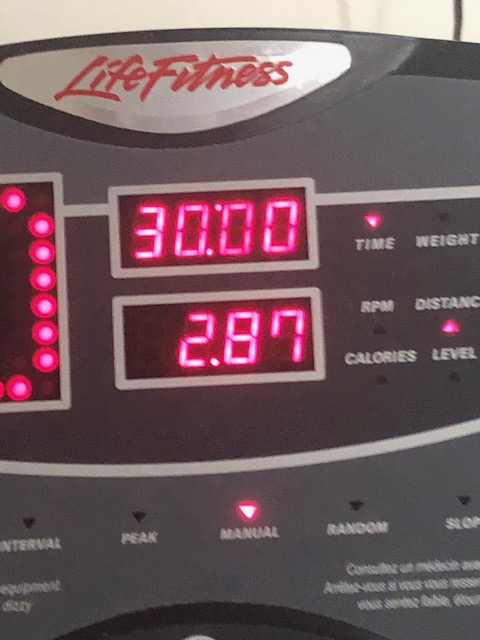 After my post workout stretching, I had a nice hot shower. Isn't it ironic that people take hot showers to cool down? Right after showering, I had my typical lunch and browsed Reddit again. Even more bad news this time: Penn State's Fall Student Involvement Fair will be entirely virtual. This doesn't bode well for participating in extracurriculars in person. Hopefully, my spring semesters turns out better. I know I have to settle for a mostly virtual fall semester, but at least I will be on campus.
Around 3, I reposted this image on my Instagram story that I stole from my brother who stole the original image from Reddit: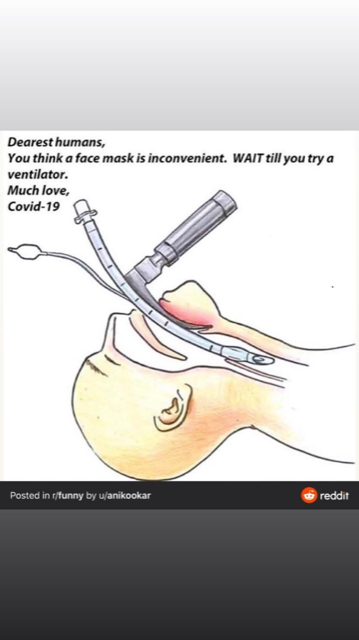 The moral of the story is that all people in the U.S. need to wear masks when they are in public areas. Enough said there.
When I was finished with my slightly passive aggressive Instagram story repost, I called the local math center. I had applied for a job there more than 3 weeks ago and took their instructor math proficiency test about 2 weeks ago but hadn't heard back, so I decided to follow up. I spoke to one of the instructors, and he politely explained to me that they are currently processing a higher volume of applications than usual and still need to give and grade the instructor tests. I thanked him for this update and told him to make sure to keep me in consideration for a virtual tutoring position.
From 3:30 up until dinner, I spent my time writing my FPL post. Seriously, I don't know how other users post quality, detailed content each day. That took so much more research, time, and effort than I thought it would. On the bright side, I learned how to create tables using Markdown editor. The link to that post is in the intro section of this diary entry, but I will put it here as well just for good measure: https://steemit.com/soccer/@jmor/a-comprehensive-guide-on-fantasy-premier-league-fpl
For dinner, my mom made a flavorful, juicy carved turkey (not a full Thanksgiving type one, just some sliced white meat). She also made sweet potato mash with cinnamon and store-bought grilled asparagus. I really am not a fan of sweet potatoes, but I did enjoy the asparagus, even though it's not my favorite vegetable.
At 8, I brought my parents and I together to watch a Virtual Welcome put together by Penn State's Smeal College of Business faculty. I won't bore you with all the details, but I was rather impressed by Associate Business Dean Dr. Felisa Higgins' comments on the situation. In short, she emphasized that this is not an ideal situation, but Smeal students are prepared and equipped to handle adversity and tackle real-world problems. The thing I appreciated about her besides her frankness was that she promised that no matter the method of course instruction, Smeal faculty will work with students to help them succeed and prosper in the classroom, out of the classroom, and prepare them for the real business world.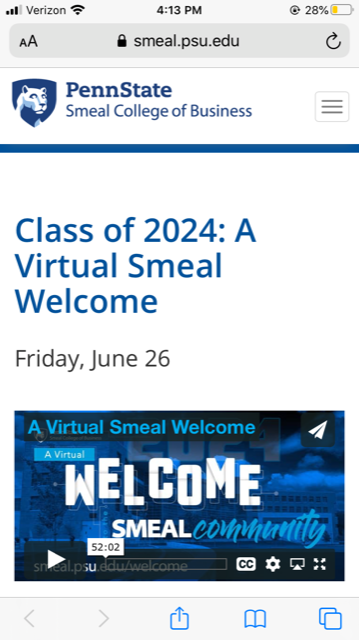 That was basically the end of my day, but I hope you appreciate my diary entry, albeit the lateness. I most likely will write my diary entry for Saturday around 8 or 9, so stay tuned!