The Diary Game (7/11/20): A Morning Surprise and Family Time
Intro
Greetings fellow Steemians! I can't believe that this will be my last diary entry of Season 1. I know I joined the game late, but I have had a blast the past three weeks that I have participated. Enough reminiscing. Let's get started!
My Day
I woke up to my alarm at 10:30. Once I was awake enough, I got out of bed to catch the second half of the Liverpool (LIV) vs. Burnley (BUR) game. I watched at first but was distracted because of very exciting and surprising news.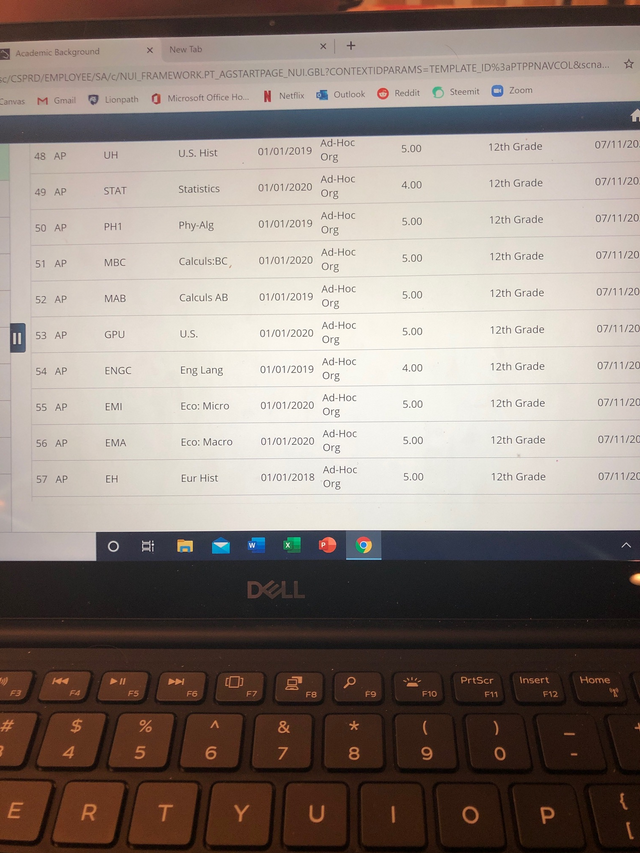 I passed!
I saw on Reddit that Penn State had put in AP scores in our student portals. I logged in and had my parents read my scores for suspense. The good news is that I got credit for every exam and will pass out of some prerequisite courses for my major including Econ 102 (Microeconomics), Econ 104 (Macroeconomics), Statistics 200 (Intro to Statistics), and Math 141 (Calculus II).
I had a toasted bagel with cream cheese for breakfast at 12. I was very lucky because I forgot to set the toaster to the bagel setting and was very fortunate to not burn it. I showered at 12:30 and briefly watched some of the Sheffield United (SU) vs. Chelsea (CHE) game. At 2, my dad and I drove to a local PNC bank to test out my new debit card at an ATM. It was a success! Here is my receipt from the printed account statement: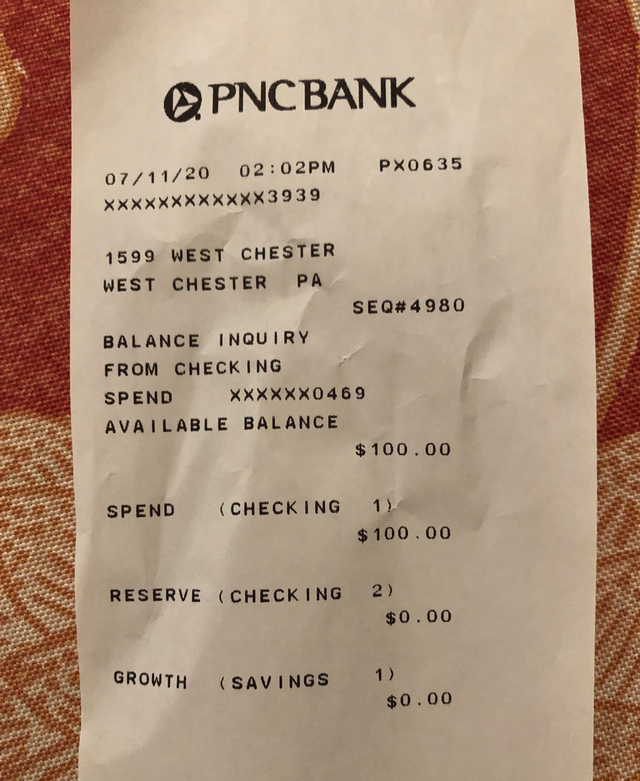 When we got home before 2:30, I finished the remaining leftover pasta with tomato sauce for lunch. A quarter to 3, I helped my dad take a look at the gutters. It had rained heavily yesterday, so we wanted to make sure there was no standing water. Luckily, only the main gutter on top of the garage had standing water that needed to be cleared. The rest of the gutters were as dry as can be. No mosquito-borne illnesses for this family hopefully.
At 3, I Facetimed my friend Kim; we talked about academics, college, and life in general. She is one of the most intelligent and chillest people I know. I should talk to her more often. At 4, I watched the second half of the Brighton and Hove Albion (BHA) vs. Manchester City (MC) match. It was a blowout as City went on to win 5-0. But Kevin De Bruyne completely blanked with no goals or assists. Disappointing for my FPL team. I also talked to my friend Colin during the match regarding the Desean Jackson controversy and my AP scores. He didn't seem to care about my results though. Tough love I guess.
At 5:15, I started to write my diary entry for yesterday. At 6, I ordered dinner with my mom from a local restaurant called Not Your Average Joe's. My dad and I picked up our carryout order at 7, and we ate together as a family a quarter after. I got a cheeseburger with lettuce and tomato on Focaccia bread. I also had a side of garlic mashed potatoes since there was cross-contact with french fries and egg wash on other fried menu items.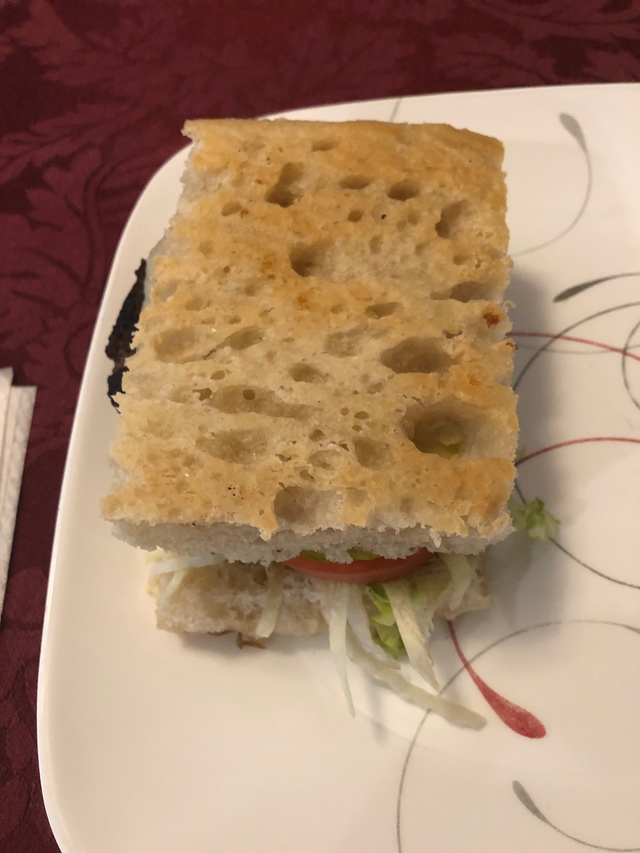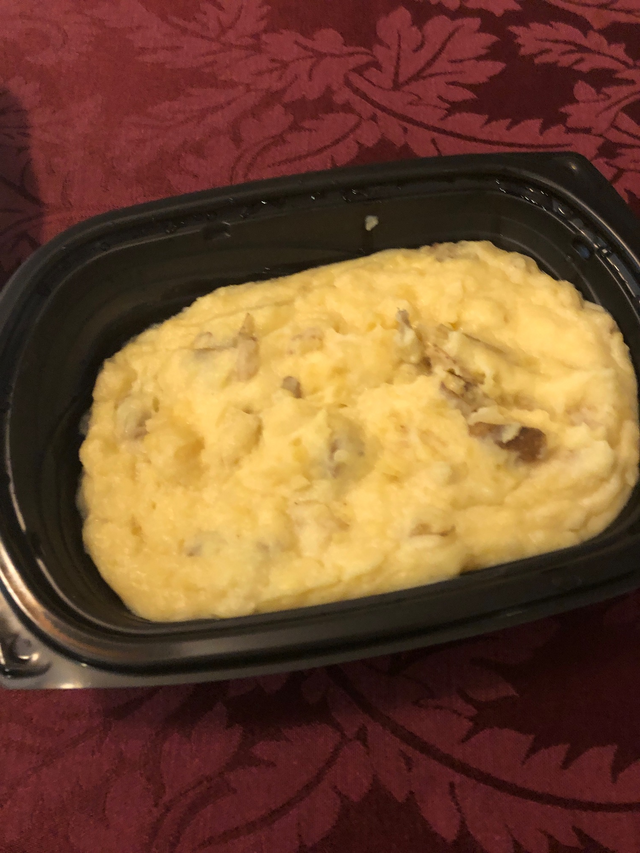 My family and I played Jackbox Party Pack 3 with my cousins, aunt, and uncle from California. We had some technical difficulties at first, which included figuring out if my laptop could connect to our TV (it could not), downloading Steam and the game on my dad's personal laptop, and getting my Californian relatives to be able to hear the game on Zoom's screen share feature. My brother and my father definitely both bailed me out of all these problems, and I really appreciated their help. We played two rounds of Trivia Murder Party and one round of Quiplash 2. I think my brother won two games while my dad won one. I cannot wait to play again with them in the future. I wish I could see that side of my family more, but they live all the way on the other side of the U.S (the West Coast).
After Jackbox, I watched this recent TwoSet Violin video, where the duo sightread compositions written by their own fans. It was hilarious and entertaining to say the least. Their videos never failure to make me laugh and smile. Once I was done watching their video, I hopped on Discord for a bit and chatted with my fellow Penn Staters.
At 11, my day became more serious when my parents texted for me to come downstairs. Was I in trouble? Of course not! They wanted to let me know that whatever decision I make regarding college in the fall (going on campus or staying at home), they will support me 100%. I am so lucky to have parents like them who prioritize my safety, well-being, and happiness over money. I am not sure what I will decide yet, but I hope to find out more once class formats (online, mixed, or in-person) are finalized on Wednesday.
Conclusion
This is my last diary entry for Season 1, but I hope to continue with Season 2, which will overlap with the beginning of my college fall semester. I might be busier, and the entries might be shorter, but the quality and standards will be maintained. Until next time!