The Diary Game (7/4/20):
Intro
Greetings fellow Steemians! Man, these fireworks are really annoying. Happy 4th of July to my fellow Americans! Let's discuss my day, shall we?
My Day
I woke up to my alarm at 10, which was the start of the Manchester United (MUN) vs. Bournemouth (BOU) game. The visitors shockingly went ahead in the 15th minute when wide midfielder Junior Stanislas slipped the ball between the near post and the goalkeeper David de Gea after nutmegging United captain and center back Harry Maguire. United equalized via versatile right winger Mason Greenwood, who thumped the ball into the right of the net, even after the Bournemouth goalkeeper Aaron Ramsdale got his hand to it. In the 35 minute, left winger Marcus Rashford converted a penalty kick after a Bournemouth defender handled the ball in the box intentionally. The first half ended 2-1 in United's favor.
2 minutes after the second half resumed, striker Anthony Martial scored a beauty into the top right hand corner. He gave the Bournemouth goalkeeper no chance to save his shot that hit the underside off the crossbar. Only a few minutes later, substitute United center back Eric Bailly committed a handball penalty in the box when the ball hit his arm after he failed to control a back pass from his teammate. Josh King stepped up to the stop and scored the resulting penalty kick to make the scoreline 3-2.
The game had been really wide open so far, but United took control and went on to score two more goals. Greenwood scored his second from a powerful shot that he put into the left side of the net this time. Greenwood is such a tricky player for defenders (even though this is his first professional season at the ripe age of 18) because he can play on either wing or as a striker and is equally adept with both feet. January transfer signing Bruno Fernandes scored the final goal of the game via a free kick that was perfectly placed into the bottom left corner. The final scoreline was 5-2 in United's favor, and as a diehard Manchester United fan, I was excited to say the least. Here are the full match highlights from NBC Sports' Youtube channel for anyone interested:
I showered at 12:15 so I would be ready right before the Wolverhampton Wanderers (WOL) vs. Arsenal (ARS) game. I did have the game on my TV but didn't really pay attention. For lunch, my dad brought home Chipotle for me. I had soft shell flour tacos with white rice, pinto beans, steak, sour cream, and cheese. However, it upset my stomach because Chipotle's food is heavily seasoned and spiced, but I felt fine later.
A little after 2:30, I received an update from the SAT tutoring company that hired me. I don't want to go into too much detail since some of it may be for my eyes only, but essentially, the company is building a website and wants a profile for each of their tutors, which includes responses to some questions and a picture of me smiling. In addition to this website, the company is working on developing its presence across various social media platforms. I hope to get my first client very soon.
I watched the first half of the Chelsea (CHE) vs. Watford (WAT) game, which started at 3. Veteran French striker Olivier Giroud opened the scoring in the 28th minute with a precise low finish that went in off the bottom of the right post.
Similar to the last Chelsea match, Captain America (Christian Pulisic) was fouled in the box by Watford midfielder Étienne Capoue, and Brazilian right winger Willian stepped up to the spot and coolly converted his penalty kick into the inside right netting to make it 2-0 for Chelsea. I didn't watch the second half (for reasons explained later), but apparently Ross Barkley scored the third for Chelsea in stoppage time. Here are the full match highlights from NBC Sports' Youtube channel for anyone interested:
At 3:15, I finally put my wash in after waiting on my brother to finish his three washes. I was very annoyed with him because he did three washes straight and didn't let me do my one for the day until he was done. Hopefully, I can avoid this problem in my college dorm with more washers and dryers. Family friends came to our house around 4 and stayed for about 2 hours. We socially distanced on our deck with them on one side and us on the other. I really enjoyed getting to see them in person for the first time in a while. Human interaction has been very limited lately.
I checked how my fantasy team performed at 6. As I stated in a diary entry a few days ago, I used my triple captain chip. The player who I captained, Bruno Fernandes, scored 15 points, and due to the chip, his 15 points was multiplied by a factor of 3 to give me 45 points for him this matchweek. I have 66 points total so far this gameweek and have finally cracked the top 100K in terms of overall ranking. I still have 6 players yet to play, so maybe I will finally get over 100 points in a single week.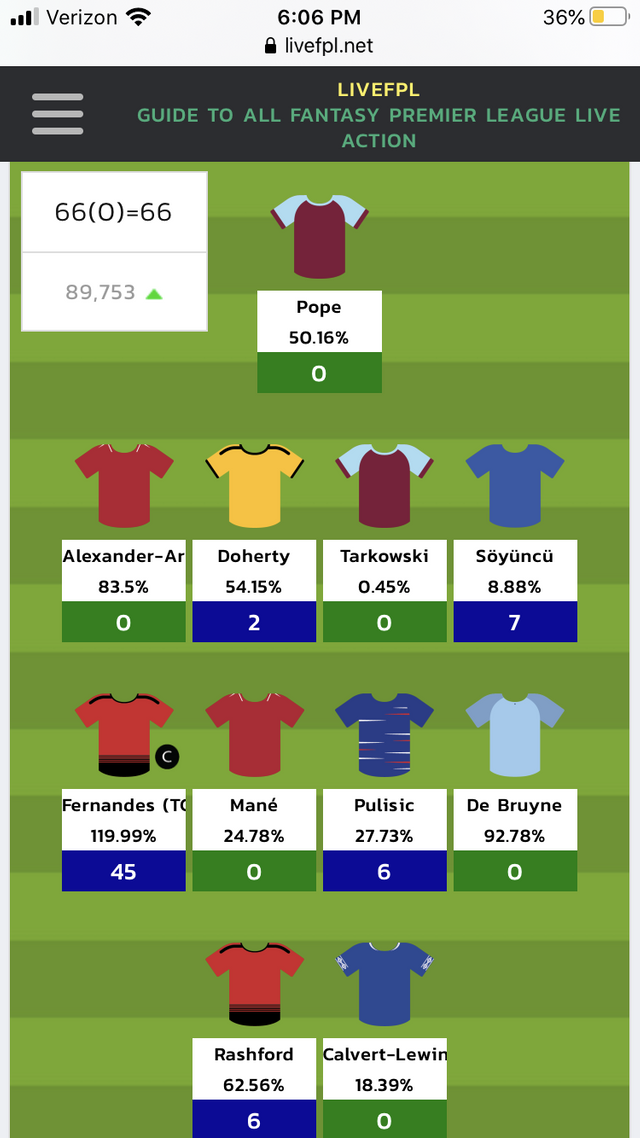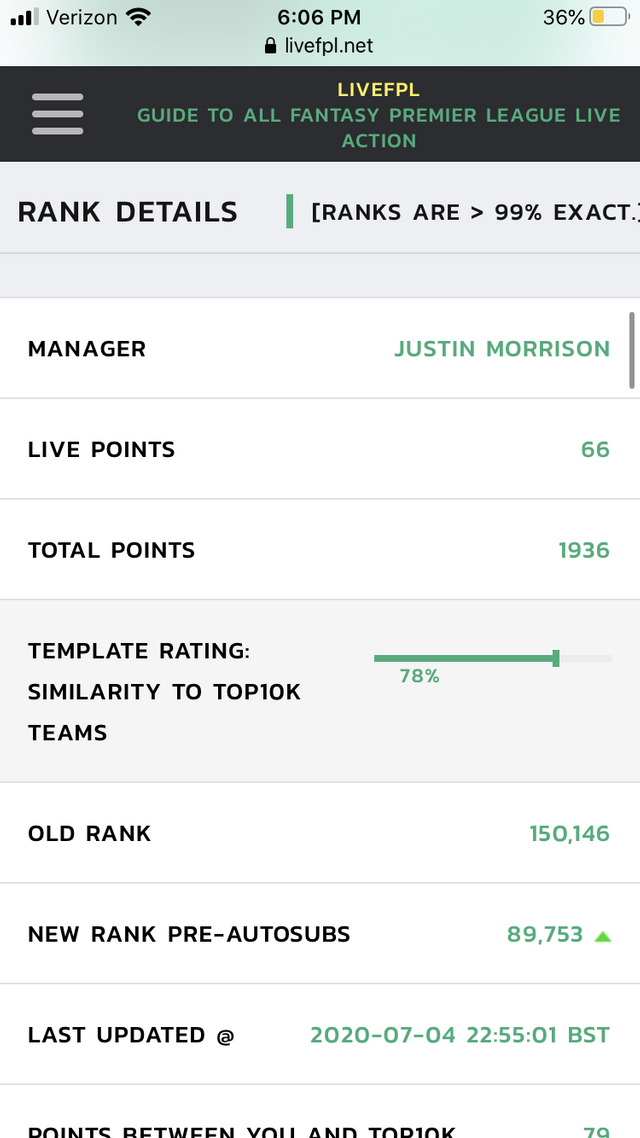 Before dinner, I folded my clothes. I am very meticulous and try to be as neat as possible.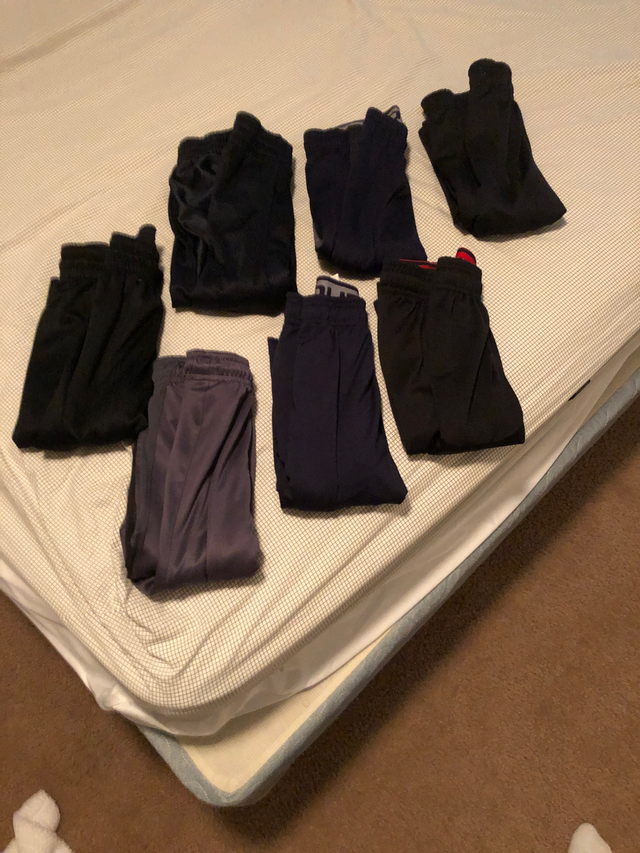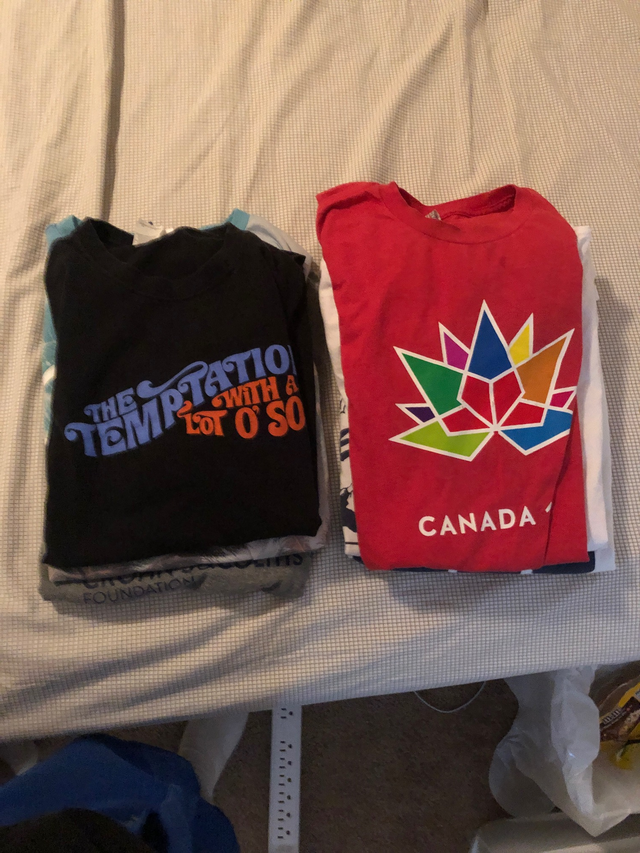 Once I was done that, I started filling out the questionnaire I needed to complete for the SAT tutoring company website. A little after 7, I took a break for dinner. My dad grilled hamburgers, and my mom made french fries and spinach as the two sides. Sadly, I forgot to take a picture of my dinner plate because I forgot again. Oops. I will try to do better in the future. I finished my tutor profile after dinner and submitted the completed questions along with my photo.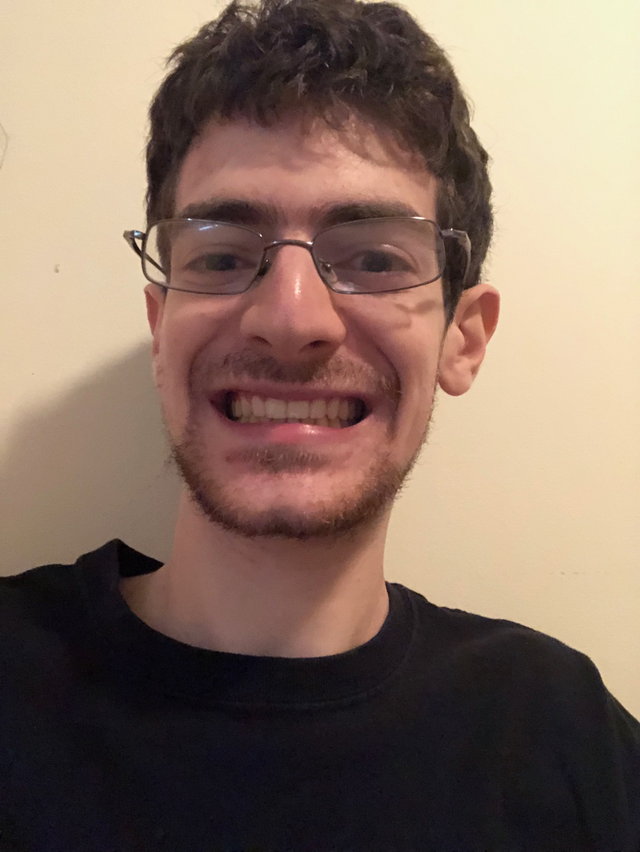 My parents wanted to play Jackbox Party Pack 3 with me at 8, and I ultimately obliged. We played 3 rounds of Trivia Murder Party. My dad won the first round, I won the second, and no one won the third because we all died. Also, I had Mikes & Ikes (a fruit-flavored candy brand) while we played. They are my favorite!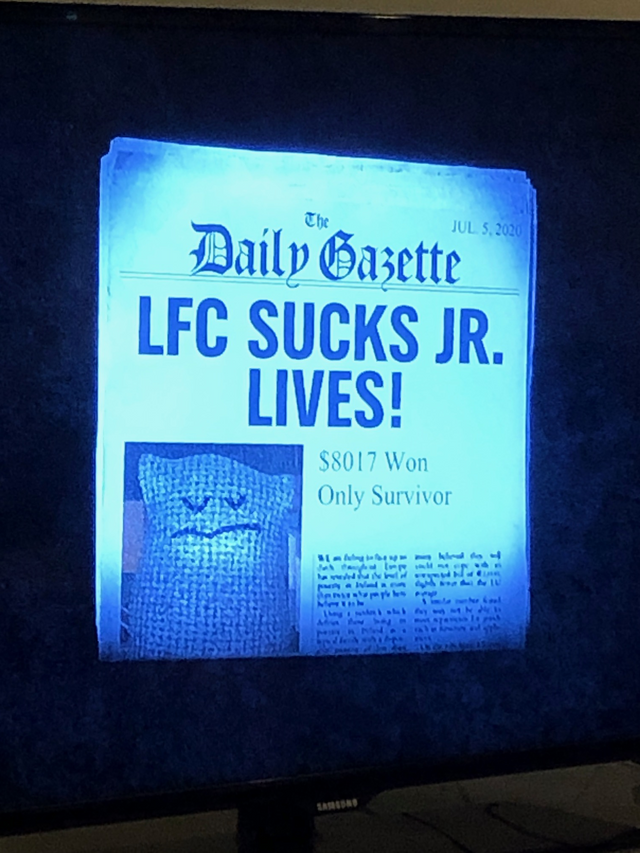 I hope you enjoyed my day because I definitely did. Until next time!