The Diary Game (7/9/20): A Stressful Beginning but a Nice Ending
Intro
Greetings fellow Steemians! Today did happen. But was it a good day for me? You will have to read to find out!
My Day
I was woken up at 7:30 by my neighbor's dog's barking. I understand that dogs need fresh air each day, but why was my neighbor's dog outside while everyone is sleeping? Some neighbors. I fell back asleep and woke up to my alarm at 10. I had my typical breakfast at 10:30.
I was a little stressed this morning because I had a phone conversation with someone hired by the SAT tutor company I work for to discuss my tutor profile. That happened at 11, and I thought it would last close to an hour, but it only ended up being five minutes. I answered his questions to the best of my abilities and made sure to be genuine and honest in my responses. I cannot wait to share my tutor profile with everyone once it is on the company's official website.
After that phone interview was over, I brushed my teeth and did the rest of my morning routine. I browsed Reddit until around 12:30. At 12:45, I started my cardio-only day workout with core exercises and stretching. I only ran about 2.8 miles today though because I was not feeling at my best, so I took my workout easier. During my elliptical time, I watched the first half of the Bournemouth (BOU) vs. Tottenham Hotspur (TOT) match. I was surprised because Bournemouth really dominated for the first 30 minutes in terms of keeping possession and creating chances.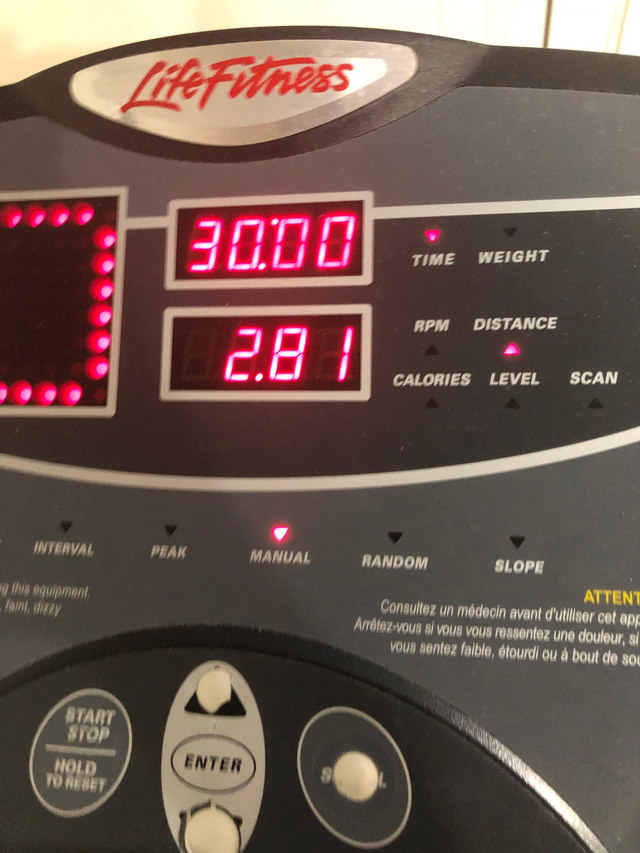 Once I finished my workout and did my post-exercise stretching, I watched the second half of the match in the family room. The match ended 0-0, which benefits neither side since Bournemouth is still in the relegation zone while Spurs is still in a mid-table place.
At 3:15, I watched my Manchester United (MU) team play against Aston Villa (AVL). It was a trouncing as Man United won 3-0, although their first goal was aided by the referee's controversial penalty decision, which Bruno Fernandes converted. My FPL team did well in this match with Bruno Fernandes getting 28 points (14 points times 2 as my captain), Mason Greenwood getting 7 points, and Marcus Rashford getting 2 points.
A little after 5, I played the board game Yahtzee with my mom outside on our deck. I ultimately won because I ended up getting a "Yahtzee", which is when all five dice have the same number on them after three roll attempts. A Yahtzee is worth 50 points, so getting it usually means that you win the game. Here is a picture of my glorious Yahtzee: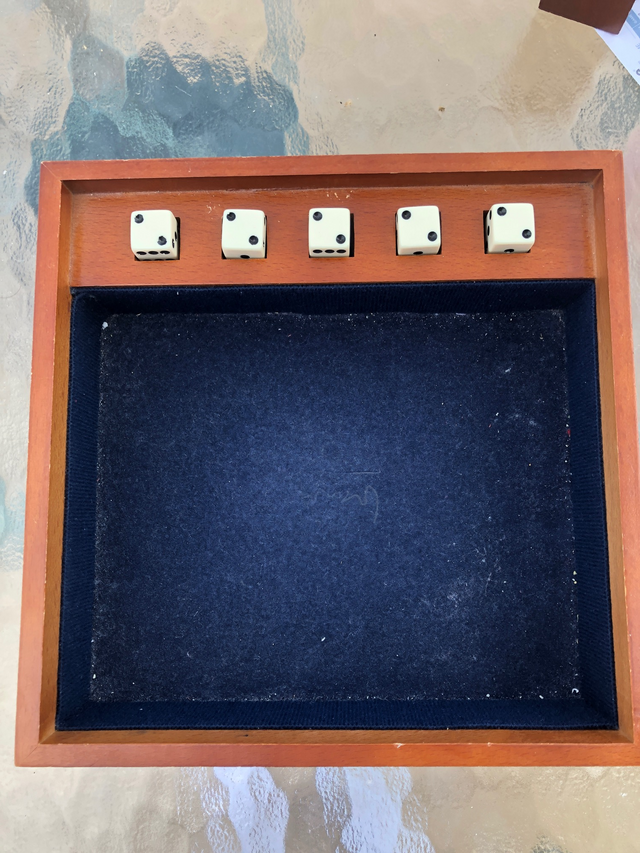 My family and I had an early dinner tonight at 6 because my mom had to pick up a curbside grocery order at 7. She made pasta with tomato sauce. I cannot remember what type of pasta it was for the life of me, but I promise it tastes as good as it looks! We also had red grapes and spinach as the sides.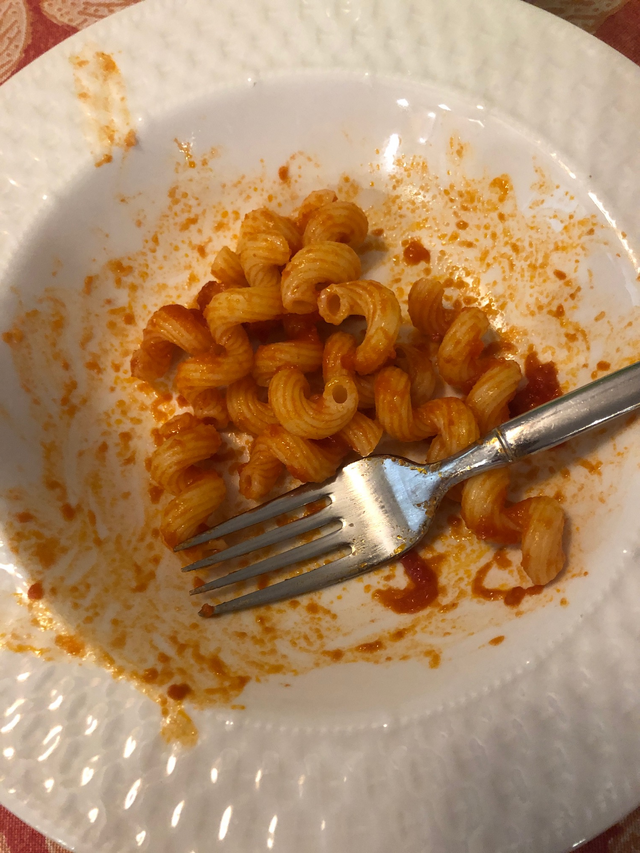 Before my mom left to pick up our groceries, I played a second game of Yahtzee with her. Of course I won yet again. See my scorecard below: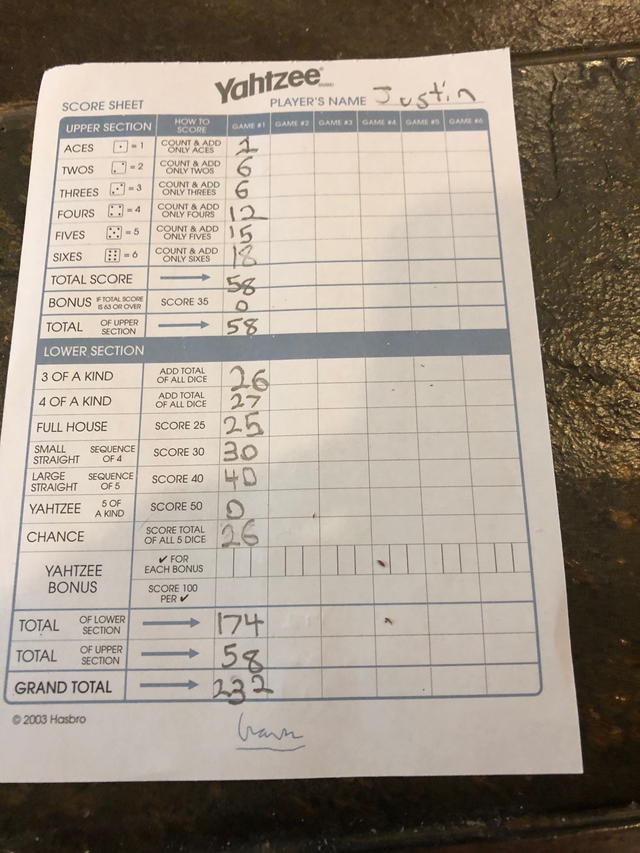 I helped unload the grocery bags when my mom came home a little after 7. I browsed Reddit and read a couple NY Times articles and opinion pieces once my mom was all settled with the groceries.
Conclusion
Today had an unexpected early start but a nice early end. I hope you enjoyed reading this entry. Still no AP scores yet I am afraid. Anyways, until next time!