100 DAYS OF STEEM : Day 18 - Weekly Writing Challenge #3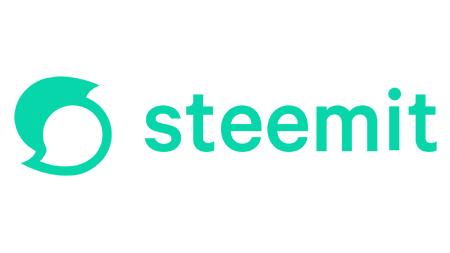 Thank you to everyone for the great response again to last week's Writing Challenge. It was great to read about your favorite movies.
There were 62 entries in total - that is a 17% increase on the first writing challenge.
So now we are back for week 3 of the challenge. We hope you will enjoy this week's theme.
And let's see if we can grow the number of participants even more.
---
The Weekly Writing Challenge #3


We used a different rewarding system for Challenge #2 - spreading the votes out more, rather than just focusing on a few people getting 100% upvotes.
We hope everyone is happy with this new rewarding system. It gave out an average 38% vote as opposed to 23% on the previous system.
If you have any opinions on this do comment below.
---
The theme for this week's Weekly Writing Challenge is…
My Favorite Meal


Tell us about your favorite meal.
If you have total choice, everything is available, and cost is no object, what is the meal you most like to have?
You might also want to include any special memories attached to the meal. Any special occasions you had the meal, or any special people you had the meal with.
Maybe include details about the ingredients, or even instructions about how to prepare the meal.
Make it as mouth-watering as possible. We are hungry to read your posts!
The posts can be in any language.
This challenge will run until next Sunday, April 26.
During the week we will be reading all the posts and rewarding as many as possible with upvotes from the 1 million SP @steemcurator01 account.
---
Last Week's Challenge Top Picks


It was very interesting to read your 'My Favorite Movie' posts. There were many great posts, but we selected these as our favourites...
---
Congratulations to the authors of these posts, and thank you to everyone who took part.
We are looking forward to reading your posts this week on the theme 'My Favorite Meal'.
---
Get posting, drop a link to your post in the comments below, and include the tag #writingchallenge03
Thank you,
The Steemit Team
---
---
Please note, the posts must be your own original work and not published elsewhere. All images used must be either your own, or copyright free with sources quoted.
---
---
Notes from the Community...


Steem Witness Forum


On Monday, later today, at 7pm PST / 11am KST / 2am UTC Green House Radio Online is hosting another Steem Witness Forum on their Discord server.
This is a community organised forum but we hope as many witnesses as possible, and as many of the community as possible, will be able to attend…
Thank you @greenhouseradio for putting on this forum.
---
---
Cameroon Mask Appeal


Long time Steem based environmental charity @thegreens are raising funds to make reusable masks for people in need in Cameroon where they are based.
I am sure they would appreciate any spare STEEM or SBD you have...
---
---
A Song from Canada


Canadian singer-songwriter @tawnielucas has posted a video of another beautiful original song 'Late Night'.
Well worth a listen and an upvote...
---
---