100 DAYS OF STEEM : Day 63 - The 100 Days of Steem - What Should Come Next?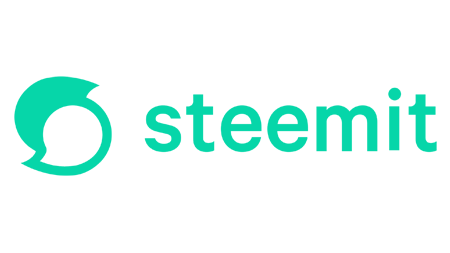 The 100 Days of Steem project is coming up to the two-thirds mark and we are beginning to plan for what comes next.
We have been very happy with how the project has gone so far and how many people have participated.
But we see the project as only the beginning of the next phase in Steem's development.
We are interested in your feedback on the 100 Days of Steem project.
---
The 100 Days of Steem - Your views on the Project so far


We still have another 37 days to go on the 100 Days project and we want to make the best use of them with the resources available.
Therefore we are very keen to hear your thoughts and views on the project so far…
We are also very interested in any new ideas for the remaining 37 days?
Remember though we don't have unlimited resources for the project. If you have followed the project so far you will have a feel for what we are able to do within the project.
---
What should come next after the 100 Days project?


When the 100 Days finishes would you like to see Steemit continue with this sort of project?
Do you think Steemit should be involved in organising these sorts of activities and challenges?
Or should Steemit take a step back and leave it to the community to organise?
Traditionally Steemit has not been involved in such 'frontline' activities. Instead it has been left to the community to take the lead on the sort of activities and initiatives seen in the 100 Days project.
Which approach do you think is better for the future development of Steem?
We are interested in all your views, and we are looking forward to the community contributing to the next stage of Steem's redevelopment.
---
Steem Charity Day


Don't forget Thursday is Steem Charity Day and it will be great if you can set beneficiaries on your posts today to support the work of @littledisciples in Venezuela and @thegreens in Cameroon…
We have set 50/50 beneficiaries to @littledisciples and @thegreens on the 100 Days posts over the past week and it has been great to see such good post rewards heading their way.
Thank you to everyone who voted on the posts.
---
The 100 Days of Steem project has been a great journey so far.
We have really enjoyed it and we have learnt so much.
We look forward to hearing your thoughts and ideas on what has been done so far and what should come next.
---
Thank you,
The Steemit Team
---
---
Notes from the Community...


Steem Community Forum - Sunday, June 7th


New June Community Curator @greenhouseradio has announced that they are transforming their previous Steem Witness Forums into wider Steem Community Forums.
The next one will be on Sunday, June 7th at 6pm UTC. Everyone is welcome to join in...
---
Enhance Your Posts with Columns and Centered Images


@shortsegments has published a couple of great formatting tips for enhancing your posts with columns and image centering...
---
10% Discount on Eco-Friendly Hemp Shoes


@carolinahempco are offering a 10% discount to Steem users on their eco-friendly hemp shoes from Rackle...
---
---
The rewards from this post go to support the work of @littledisciples in Venezuela and @thegreens in Cameroon.
Check out the Steem Charity Day post for more details.
---
---