100 DAYS OF STEEM : Day 71 - Friday Challenge - Find A Local Charity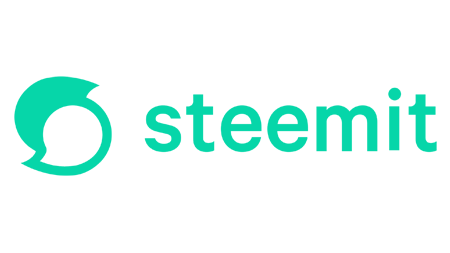 It really was most interesting reading about your biggest local events in last Friday's challenge.
We learnt a lot!
Today's challenge takes us down a different path. We hope you will want to come along!
---
Today's Challenge : Find A Local Charity


We at Steemit are very happy that through the 100 Days post beneficiaries we have been able to support the work of charities on the Steem blockchain.
So far those charities have been @littledisciples in Venezuela and @thegreens in Cameroon…
Now we would like to expand this and ideally have a pool of charities on Steem that we can spread our support around.
We hope the community can help with this by finding new charities to bring to Steem.
As a starting point, for today's challenge, we would like you to research and make a post about a local charity that potentially might want to join Steem.
The charities should be from your local community and not too large to fit the scale of the support that can currently be provided through Steem.
They can be in any charitable sector - children, mental health, disaster relief, education, animal welfare…
They should be established charities and you should include their website and social media links for verification.
If after you have researched the charity you feel you would like to take the next step and approach them to join Steem please indicate that in the post. We will then work out a suitable support package with you to help bring them onboard.
---
The posts can be in any language. Remember to include the tag #the100daysofsteem.
Make sure you put a link to your post in the comments below.
This challenge will run until next Thursday, June 18th.
During the week we will be reading all the posts and rewarding as many as possible with upvotes from the 3 million SP @steemcurator01 account.
---
Last Week's Challenge Top Picks


It was very interesting going through all your 'The Biggest Event of the Year' posts. There were many great posts, but we selected these as our favourites...
---
This is perhaps a more challenging Challenge than usual.
But we believe Steem has great potential to help promote and support charities around the world.
We want to help you help your community.
---
Thank you,
The Steemit Team
---
---
Please note, the posts must be your own original work and not published elsewhere. All images used must be either your own, or copyright free with sources quoted.
---
---
Notes from the Community...


Your Journey on Steem Contest


Community Curator @beautychicks is running an open contest for people to write about their journey on Steem...
---
Let It Be with Music For Steem


@esouthern3 and @cmp2020 have produced a beautiful cover of The Beatles' Let It Be as their first entry in the new 'Music For Steem' weekly music contest...
---
The Steem Masterkey


@jayplayco has posted a useful guide on how to change your Masterkey, and why you might want to do that...
---
---
The rewards from this post go to support the work of @littledisciples in Venezuela and @thegreens in Cameroon.
Check out the Steem Charity Day post for more details.
---
---