100 DAYS OF STEEM : Day 75 - The STEEM POD Project - the Next Phase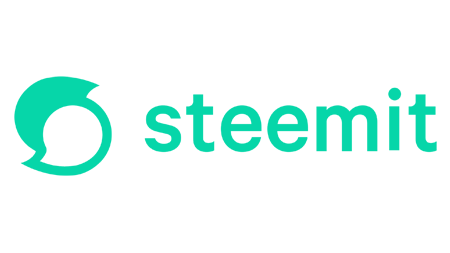 The STEEM POD is a project to recruit and reward members of the community who want to help develop, promote and grow the Steem platform.
The project began with the recruitment of the Steem Greeters around Day 24 of the 100 Days of Steem.
It was expanded with the addition of Social Promoters, and then formalized into the STEEM POD Project on Day 40.
Other roles have been added and there are now 8 members of the STEEM POD.
With just over 3 weeks left on the 100 Days of Steem, now would seem a good time to review the STEEM POD Project to see how best to take it forward beyond Day 100.
---
The STEEM POD Project - the Current Situation


To reward the work done by members of the STEEM POD they are given a direct, ongoing delegation starting at 1000 SP and progressing to 5000 SP according to 'Proof of Dedication'...
Level 1 = 1000 SP
Level 2 = 2000 SP
Level 3 = 3000 SP
Level 4 = 4000 SP
Level 5 = 5000 SP
Additionally reports and other relevant posts by the POD members are generally rewarded by upvotes from the 3M SP @steemcurator01 account.
---
At present there are 8 members of the STEEM POD…
They have all been doing excellent work in their various roles.
Check out this post for example to see what the Steem Greeters are doing on their new Newcomers Curation project…
With the general growth of activity on the platform, and particularly with the new Steem Greeters Community Curator project, the current POD team is going to need more help.
The Steemit Team is therefore keen to recruit more dedicated Steemians to join the STEEM POD.
---
We have included recruitment notices in a number of recent posts which have resulted in a handful of applications that we are currently looking at.
But we thought we would get more applications.
We are considering why fewer people than expected have applied to join the POD.
Is it because the rewards are too low for the work involved? Is it because the reward structure and all the different roles are too complicated?
Or is it perhaps that people just don't want to get involved in working to build and promote the platform?
---
The STEEM POD Project - the Next Phase


We are therefore looking to introduce some changes and some simplifications to make the STEEM POD project more attractive and more sustainable.
First up, we plan to expand the system of delegation rewards through levels 6, 7, 8, 9 up to Level 10 with 10K SP.
This will give room for longer term progression with greater rewards.
---
Secondly, we are considering scrapping the specific roles, and encouraging all members of the STEEM POD team to contribute in as many areas as they are comfortable.
We want to remain 'hands off' as much as possible so we are looking towards the team working co-operatively and being self-organizing.
If this doesn't work effectively then we might need to look towards some form of team leader roles based on member levels.
---
The STEEM POD - Your Thoughts and Feedback


These proposed 'Next Phase' changes are not finalized, and are open for discussion.
We would particularly like to get feedback and input from the 8 current members of the STEEM POD, but we would also welcome comments from the wider community.
For existing members, would these changes work for you?
Do you have any other ideas for improving the operation of the STEEM POD?
---
For the wider community, do you think the STEEM POD Project is useful?
What would make you want to get involved?
---
The STEEM POD - Applications Invited


We are keeping the application process open on an ongoing basis for now.
If you are interested in becoming a member of the STEEM POD, read all the relevant posts, maybe talk to one of the existing POD members, and then make an application post including…
Details of your experience on Steem
What skills, and languages, you would be able to bring to the POD
What Steem communities you are, or have been, active in
Why you would be a useful member of the STEEM POD.
To help people decide if they should apply, we do have a number of basic criteria…
you must have been on Steem for at least 3 months
you must be regularly active on Steem, through involvement in projects, or though posting or curation
you must have a good understanding of how Steem works as a whole, just having posted on Steemhunt or Actifit for example is unlikely to have provided a sufficient level of understanding
you must ideally have at least a basic understanding of written English, or be a proficient user of Google Translate!
We are also looking for people who are dedicated and focused on Steem. Active users of other similar platforms are unlikely to be accepted.
---
Make sure you tag @steemcurator01 in your post, include #the100daysofsteem and #steempod as tags, and put a link to your post in the comments below, or on the latest 100 Days post.
---
We are excited about the potential for the STEEM POD to be a rewarding vehicle for community involvement in building the Steem platform.
We look forward to reading your thoughts, suggestions and applications!
Thank you
The Steemit Team
---
---
Notes from the Community...


I LOVE STEEM Campaign with WhereIN


@wherein, who have recently received a 1 million SP delegation from Steemit, are launching a two week 'I LOVE STEEM' campaign with their WhereIn Android App.
WhereIN are linking with long time Steem promoter @stephenkendal to help with the campaign…
---
The Knitrias Project - week 7


The @knitrias Project has posted its week 7 project update including interviews with @xpilar...
---
Steem-Python Library


@remlaps has spotted a couple of issues in the steem-python library v1.0.1, and offers some work-arounds...
---
---
The rewards from this post go to support the work of @littledisciples in Venezuela and @thegreens in Cameroon.
Check out the Steem Charity Day post for more details.
---
---