THE DIARY GAME: 15TH/08/2020 COMMUNITY CLEANING
CLEANING THE ENVIRONMENT WHERE WE LIVE
Hello steemit members.
Today I had a very busy day cleaning up the environment where we live. I woke up at 3:00am to pray, read my Bible then Washed up my self to move around cleaning the environment.
[My own image]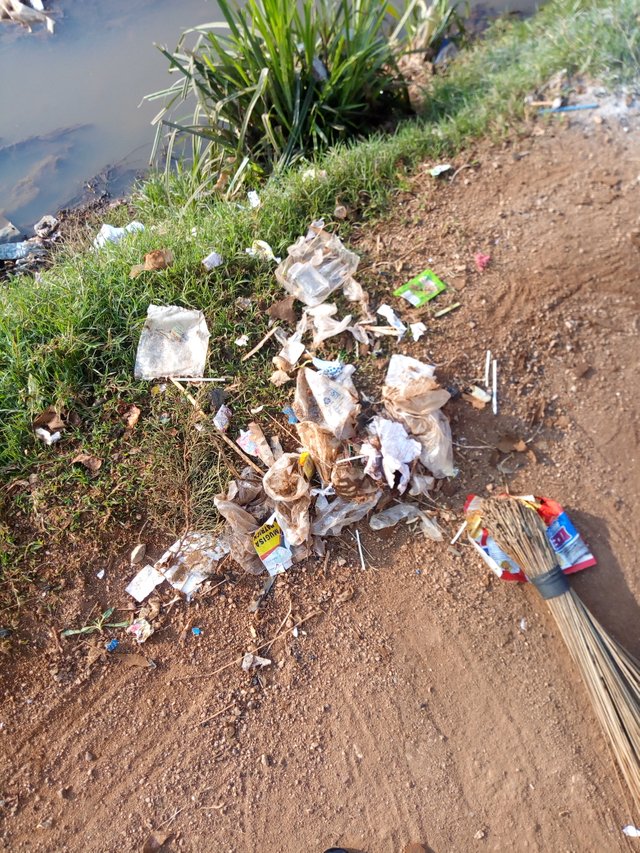 This is some of the rubbish I swept and cleaned.
[My own image]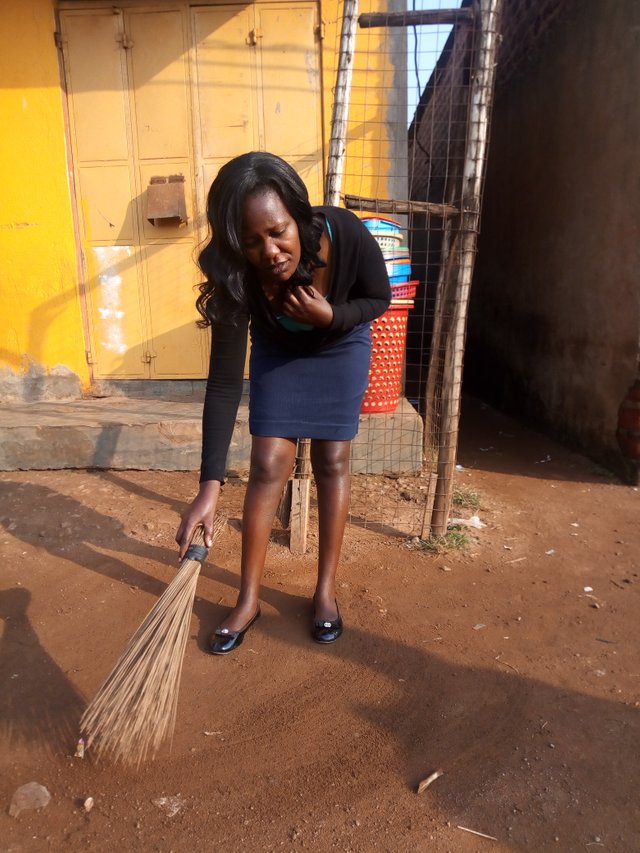 This is me sweeping the rubbish and making sure the environment is clean.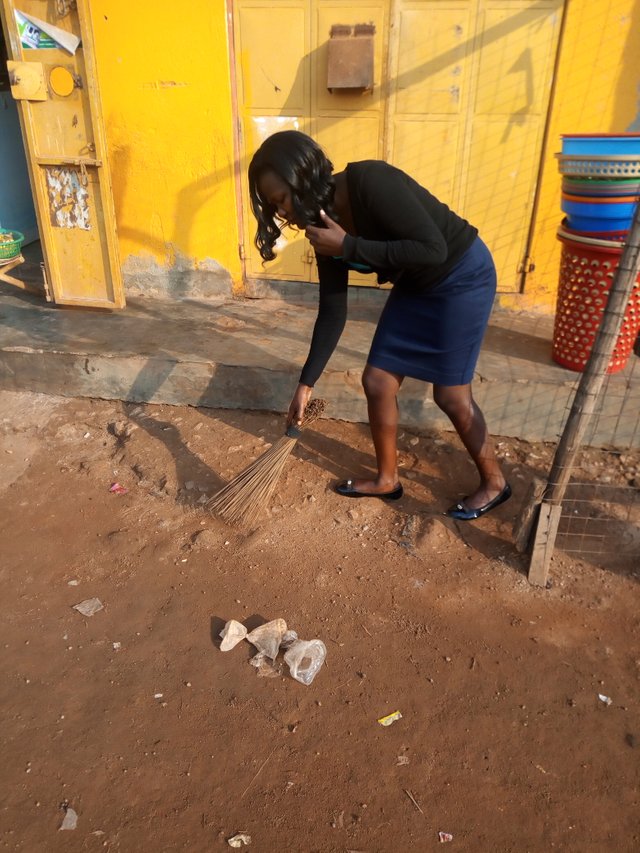 I usually want to have a community clean up with groups of people however most people don't see why they should clean up the whole environment yet they can clean up their own homes and stay clean.
However I tried telling them that it's of no use cleaning up only your home and leave the other environment dirty because what affects the environment will eventually affect you forexample if there is a disease out break in a community every one can be affected.
When I tried to mobilise people they seemed not to be a pealing to my ideas so I decided to start alone cleaning the environment though it was big I did what I could in my own energy to clean the environment and collecting the rubbish to be disposed.
I wanted to be smart when am cleaning so that I atract many people's attention to think about cleaning the environment. I didn't know that so many people would be attracted to what I was doing and they ended up asking me a bout the possible they they can come and clean up with me so they can. Mobilise themselves and come a ND join me.
[My own I mages)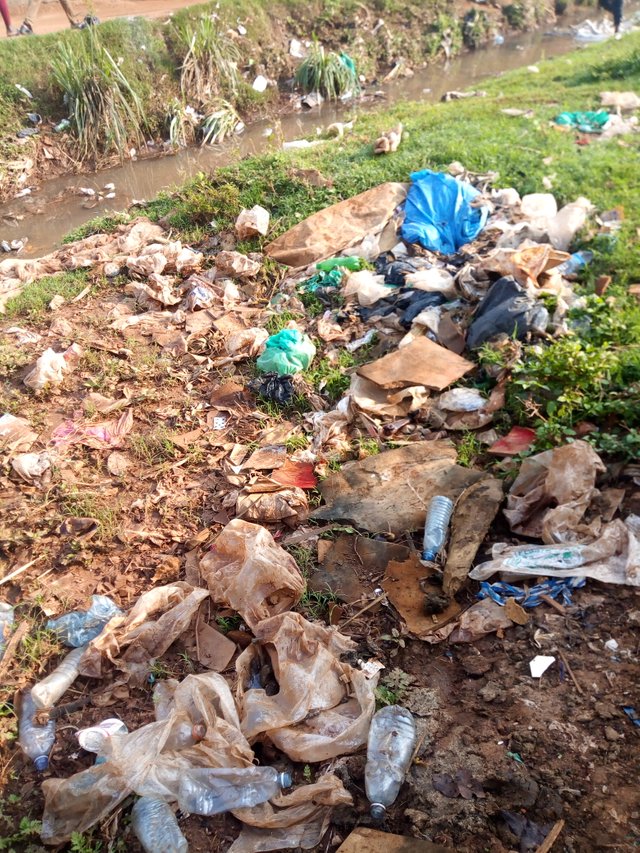 This how dirty the environment was and I had to remove all this rubbish.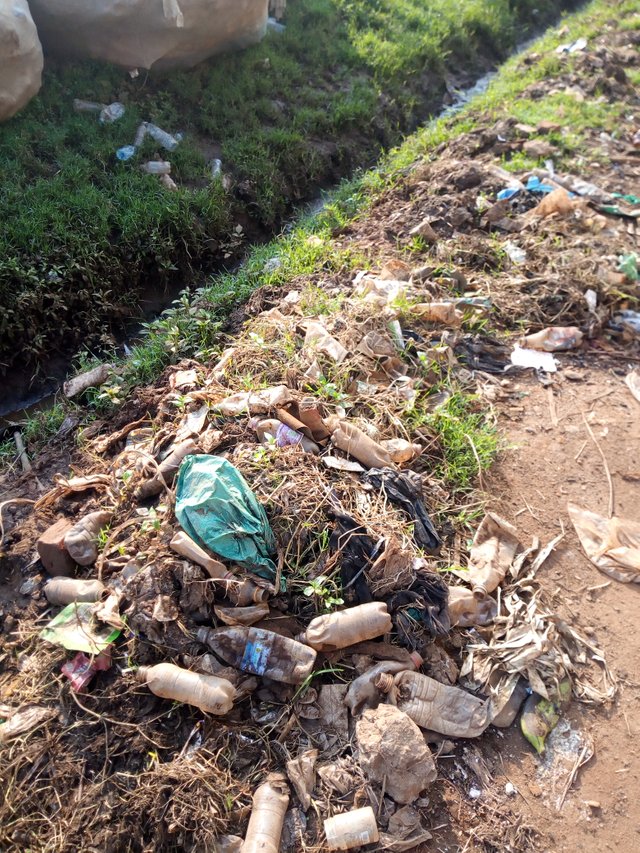 Some people came to thank me for cleaning the environment, others where telling me that they are going to tell the most influential people to mobilise people to clean the environment in a group of youth and we actually agreed on the next time we will be cleaning the environment I was really too big for one to do it individually.
This was not a easy task but it helped me to Knew that if wanted to change something it must start with me so that others can adopt to it.
Know when people saw me and started apreciating what I had done they really loved the clean envelope and some are volunteering to come and join me in the cleaning up of the environment because they where enjoying l the clean environment they where in.
after I went to clean myself and cook some food for lunch.
I am part of team-passion