THE DIARY GAME: 17TH/08/2020 SELLING DRINKS AND BREAD
THE SHOP FOR BREAD, MILK AND OTHER DRINKS.
Hello all steemit members. Today I carried on an activity at the above shop. I volunteered to help my friend sell her products as she had gone to purchase some more drinks.
I woke up so early at 3:00am said my prayers, read my Bible , organised my self and left for the shop and by 5:30 I was on the road looking for a taxi that would drop me at the shop. It took me 30 minutes to find one but however I managed to get it.
I reached there by 7:30 because it's a one and a half hours jurney but any way I reached safely. This is a shop that so many people come to buy milk and bread in the morning because some restaurants cook tea for their customers and also families prepare milk for breakfast in the morning and also buy bread.
[My own pictures]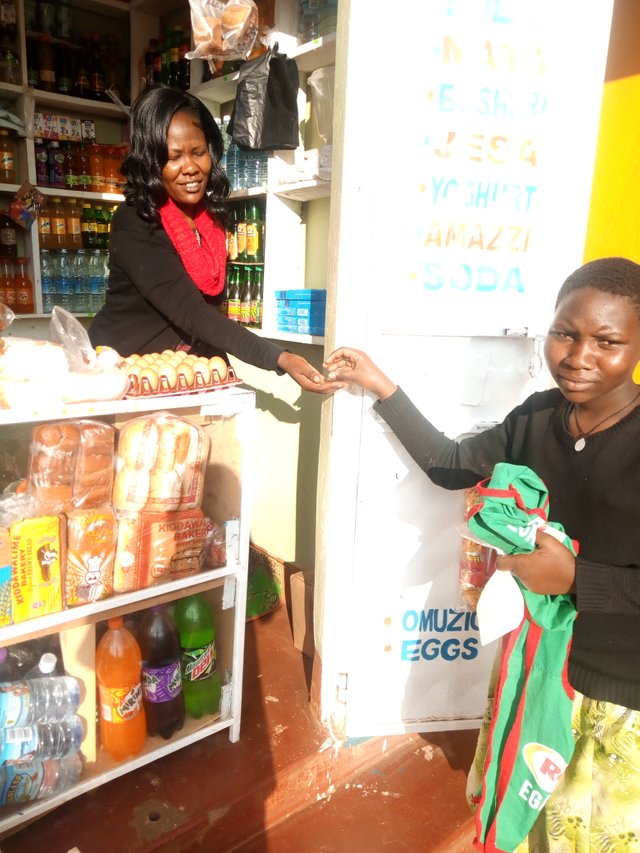 Me receiving money from the customer with a thank you word.
[My own pictures]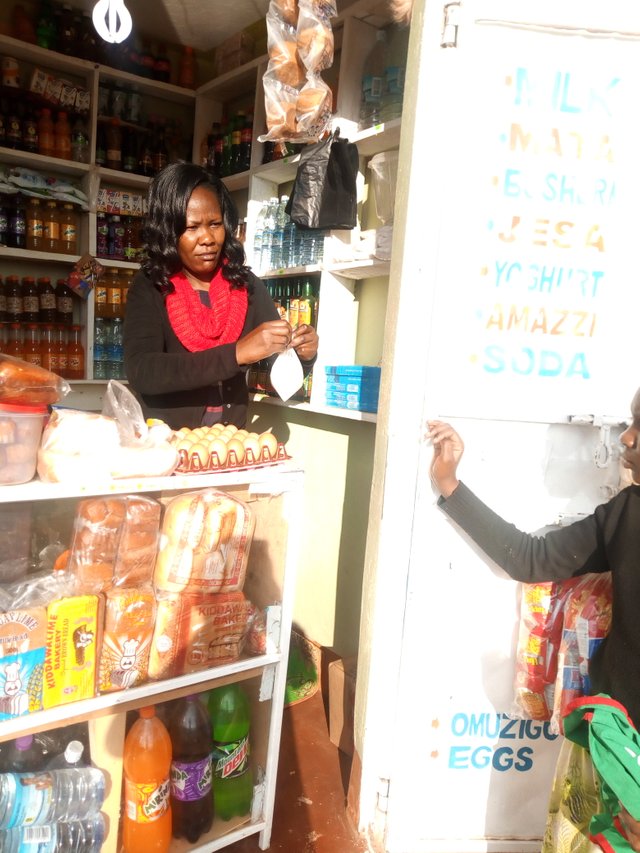 This me giving milk to the client the one I have already measured using a cap.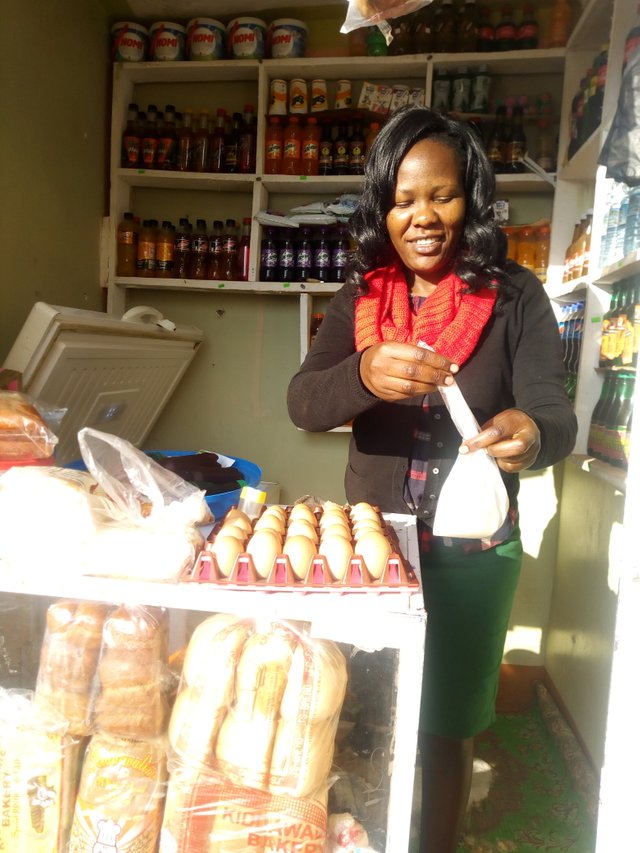 This is me tieing the milk in a polythine bag
I sold these two Items first in the morning up to 10:00am then after I started selling some other drinks like soda, water, juice, energy drinks and many more because when it is so hot people want cold drinks to quench thier thirst.
However when it clocks 6:00pm people start again to buy milk and bread for evening tea. Both families and restaurants buy which again makes the shop so busy up to 8: 00pm so by 8:30 pm I left the shop and went home .
I reached home at 9:30 because I used aboda boda that is a motorcycle since it moves firster than a car and it very good in times of jam . The day was a busy one because I didn't have any time to do anything else apart from attending to customers.
The day was so amazing but very tiresome on reaching home I refreshed my self by taking a bath eat supper cooked by my sister as I was watching a business program on Television but after eating my supper I went to sleep because I was tired to rest early and get enough rest. That is how I spent my day.
I am part of team-passion