THE DIARY GAME: 18TH/09/2020 SELLING FURNITURE ON COMMISSION
SELLING FUNITURE SUCH AS BEDS, SHEO RACKS AND MANY MORE ON COMMISSION BASIS.
A compentry company manager had told me some time back that he can give me a
commision if I talked to people about his bussiness and in case I bring people to buy any thing he would give me a commission payment.
[My own image]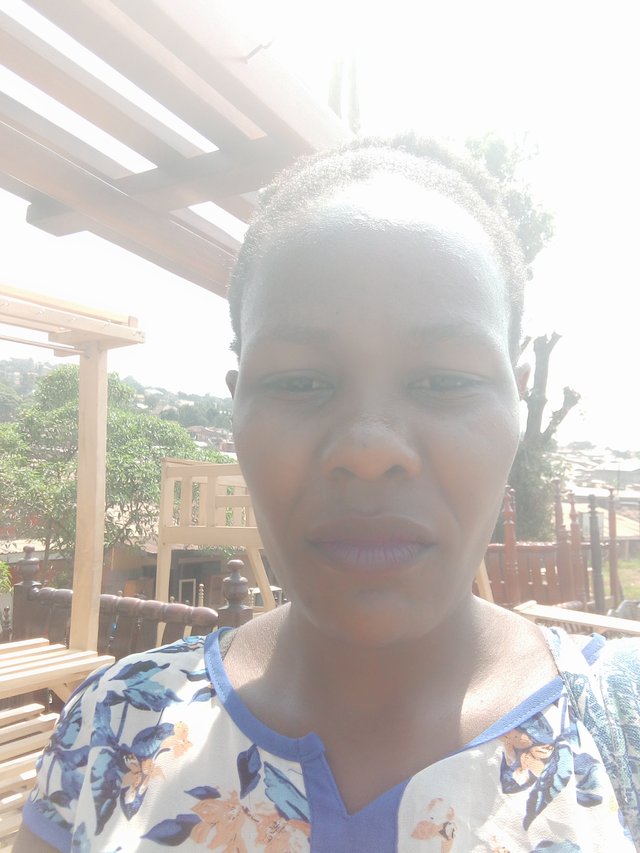 This me at the funiture company station.
I have always been telling friends and family members, advertising on my what's app status and on face book but not getting someone who is interested. However yesterday i happened to be called by a collegue who wanted a bed so she gave me a program of the time we would link up so that i can take her to the place where the beds are made.
[My own image]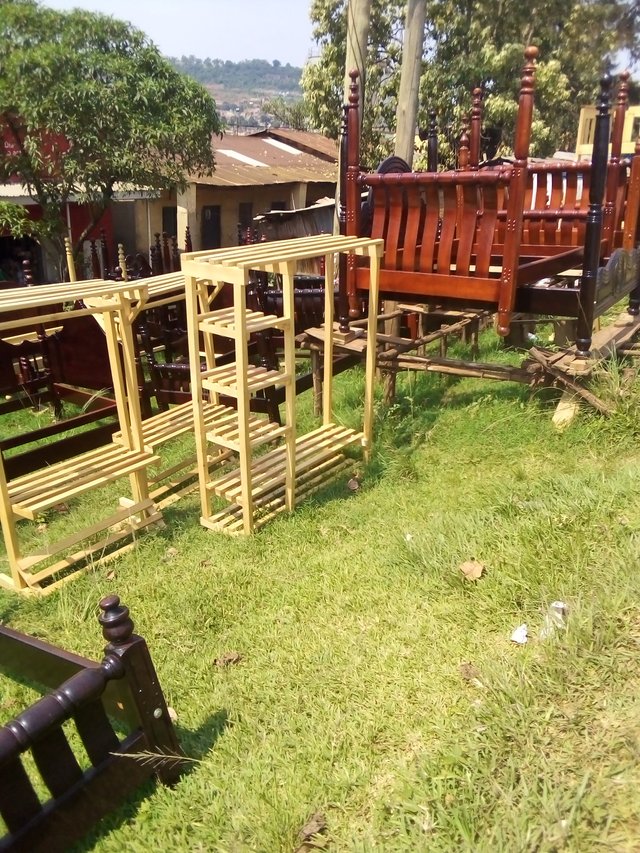 These are the shoe racks and beds of the funiture company.
[My own image]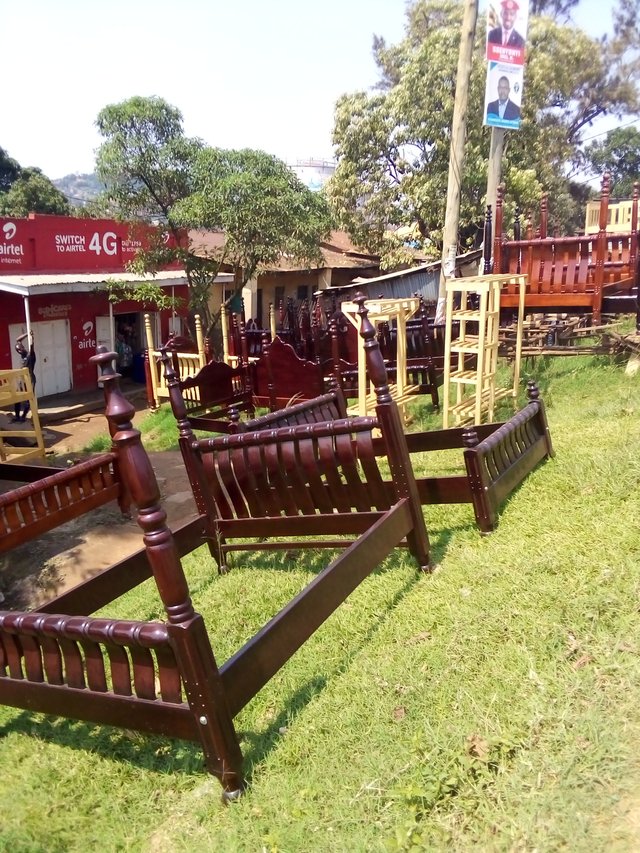 Beds and shoe racks.
[My own image]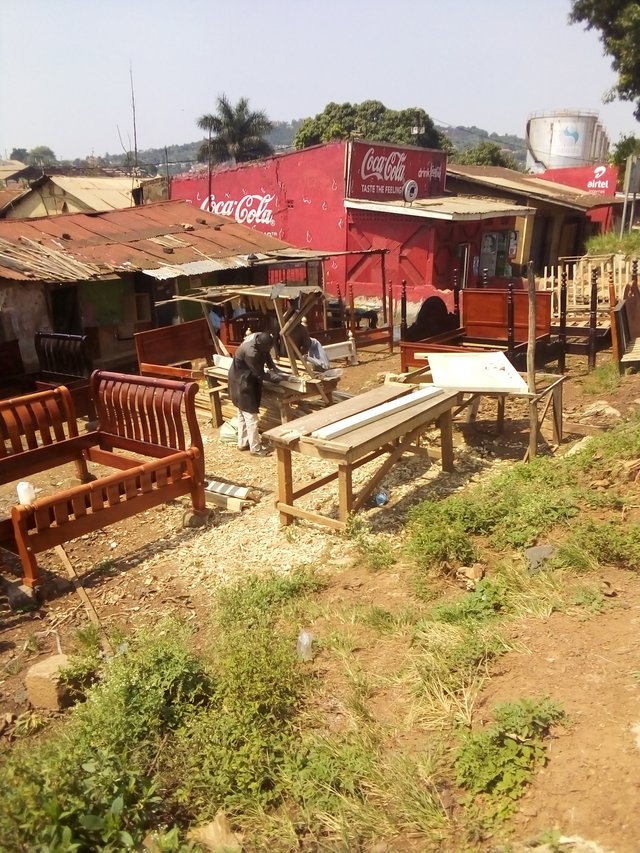 Some of the people who make beds and shoe racks.
The appointed time was 11:00am so i wooke up today at around 3:00am today I said my prayer, read my bible, cleaning up the house and had some breakfast then i organized myself and 10:00am I was already on my way to the venue of beds.
As I was moving I was also in touch with my colegue who wanted to buy a bed because i had directed her where we would meet it was actually near the venue. So we got to link up and we went to the venue. We met with the manager, she chose the bed she wanted and a deal was striked.
She took a bed of her own choice and she got recipts. Her bed was tranported to here home by the furniture company people so I also got my commission and the deal got sealed.
It was a joyful day for me to get an achievement like that one because it is not easy to get clients. It involves alot of convincing people, advertising to friends and relatives on social meadia and face to face communication to people and if one is conviced they may contact me for help. It takes patience though to get the real cliient who wants to buy.
This gave me some sense of a complishment and the joy of at least finishing a task though am still looking for more clients but atleast i got that one.
Inconclussion therefore I am glad at least I got a client.