The Diary Game 8/9/2020 : Bon Appetit!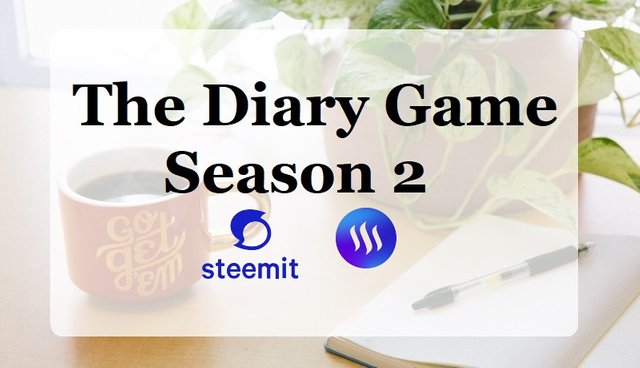 We started the day, as usual, doing some laundry as the past 2 days were heavy rain and windy as the typhoon approached us here from the south. Today was ok as the weather was bright outside but still windy. After having our lunch we headed out, first, we went to the dentist clinic to make a new appointment as I had missed my appointment last week. The new appointment date is next week 17th. After we were done with the clinic we went to the drugstore near our place. We went there to buy their diapers and formula milk that almost ran out of stock and also for some snacks.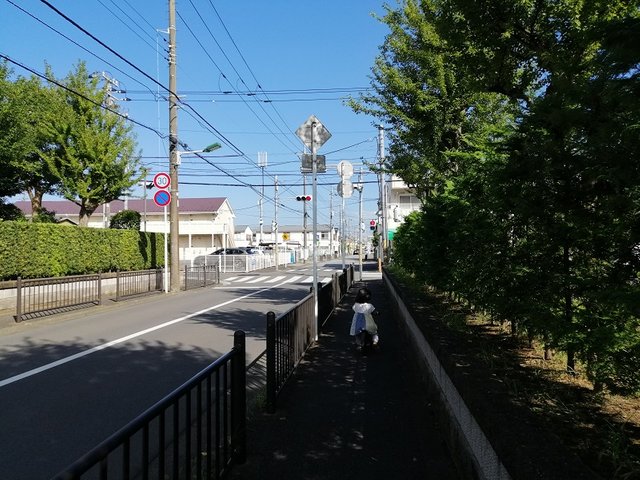 We were on the way to the drugstore from the dentist clinic. We took a long route as this route is more shade from the sun
We got home and the kids had their nap. I continue with my work as usual. After early dinner, we do our own stuff. Then we have our shower. I let them play by themselves before getting ready to go to bed. I was particularly amused and feel not so good about Noa humming a song "Bon Apetit" by Katy Perry while wrapping up her naked without head barbie doll with the food wrapper, then pretend to slicing up the body with her toys knife, just like how they did on the music video. Last year, she asked me to play that song repeatedly when we were watching youtube together on the tv. I have stopped letting her watch that music video since it looks gore. But she still remembers the song well and she could imitate what they were doing in the music video. I shouldn't have let her watch that. Should I be worried she particularly imitated that strange action? I feel it's funny and a little bit scary too. She looks so satisfied slicing up the barbie body part from the heart down and the arm and legs,then keeps getting the new plastic food wrapper when the wrapper on the barbie ruined because of the toy knife she used to slice the barbie body. I asked her to stop doing that and told her it's not ok to slice human body, but she just ignored me and kept doing what she was doing, wrapping the barbie body again.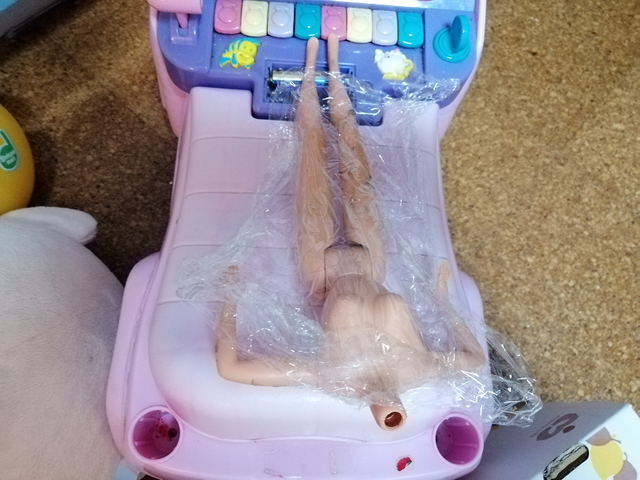 she lay down the doll there and start wrapping her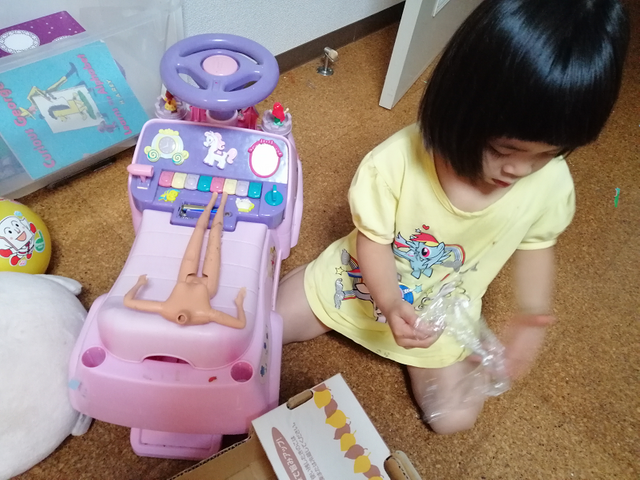 she prepping the wrapper to wrap the naked without head barbie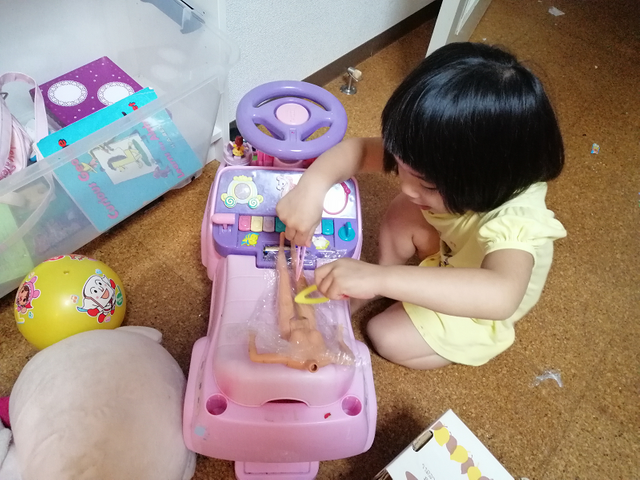 then start slicing the body part with her "knives" 😅
I put them to sleep and start doing my work again. I decided to write another diary post today before going back to sleep as I feel so exhausted today for being outside and for being angry. Hope to write again soon.
So this is the youtube link to the music video I'm talking bout that Noa been fond of 😅

I'm a member of @japansteemit team for thediarygame.