The Diary Game 21th November,2020: Jhnelle's photo shoot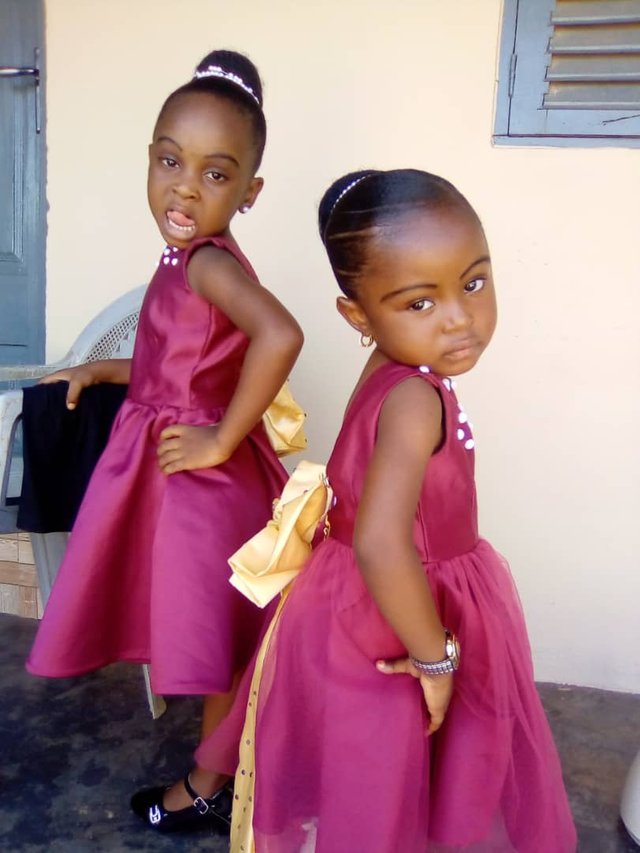 Children are blessings from above and there's also a saying that the mistake of man is not the mistake of God.
Two million sperms and above chased one egg and it was these two beautiful incoming ladies who came out of the sexual pleasure between myself and my partner and that of my sister and her husband.
The first lady on the left is my niece and the one on right is my daughter.
If no one tells you they are siblings from different fathers, you might be tempted to assume that they are direct twins.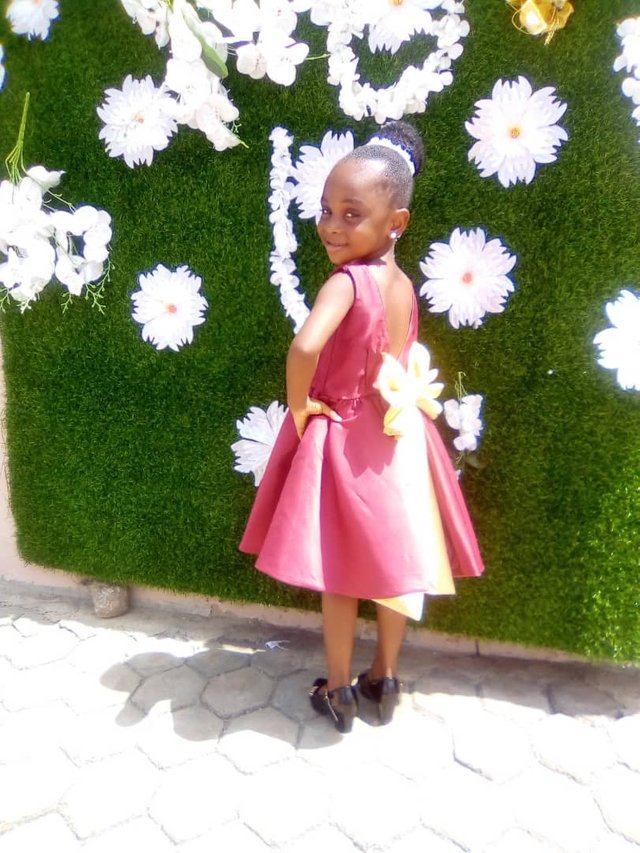 This is Brella, three and a half years old.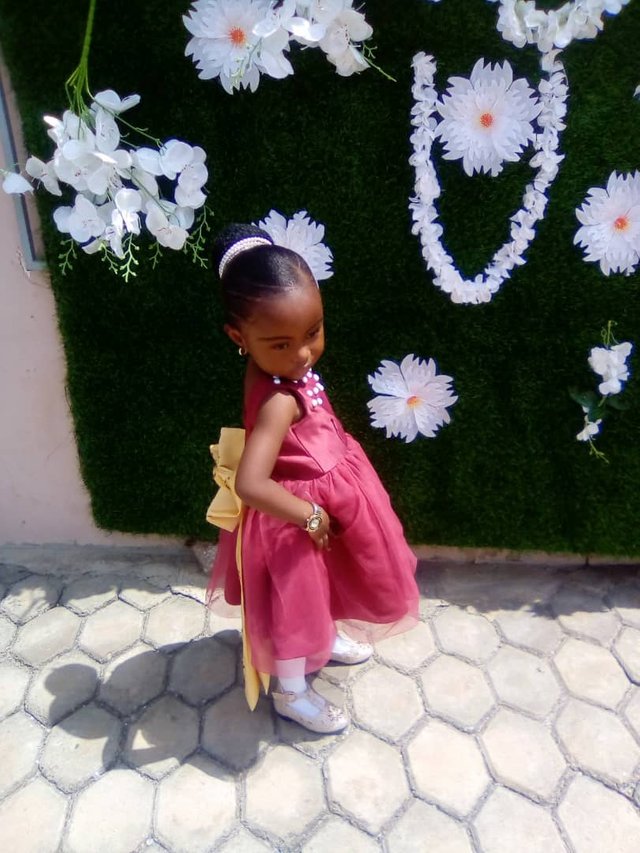 And this is Jnelle, a two and nine months old lady.
These girls are lovely and fun to be with. Sometimes Brella calls me Daddy instead of uncle and on the other hand too, she calls me Uncle but any how she calls me I respond.
Jhnelle also calls me Daddy and when she is happy she calls me bae. This is so because her mum calls me bae.
This morning she dressed up nicely and took her mum's small hand bad and began walking as a lady. I was really surprised by her action.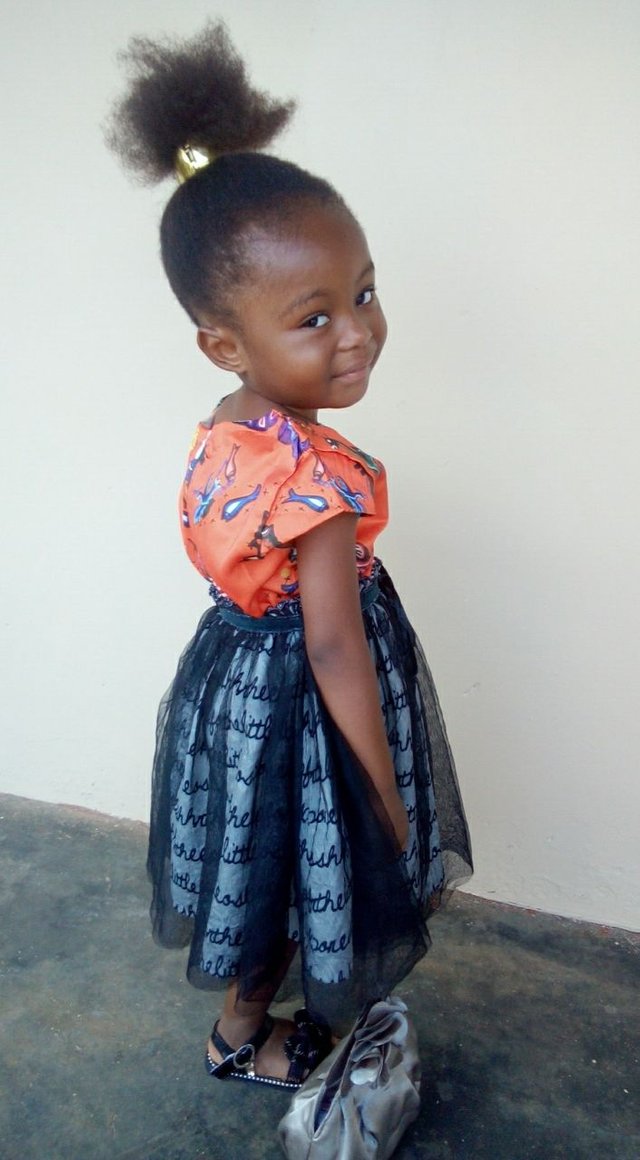 I asked do you want to snap picture and she quickly went for my phone. Gone at the days, we couldn't touch our parents phones. My father bought his first mobile phone in 2006 and even that when there is call you are not even allowed to touch it. Now the world has evolved so much that kids at her age is able to search and play games on a smart phone.
Back to the pictures, I didn't tell her how to pose, you can see from the picture above. It's as if she was coached by myself but all I could think about was like mother like daughter. A crab does not father a bird.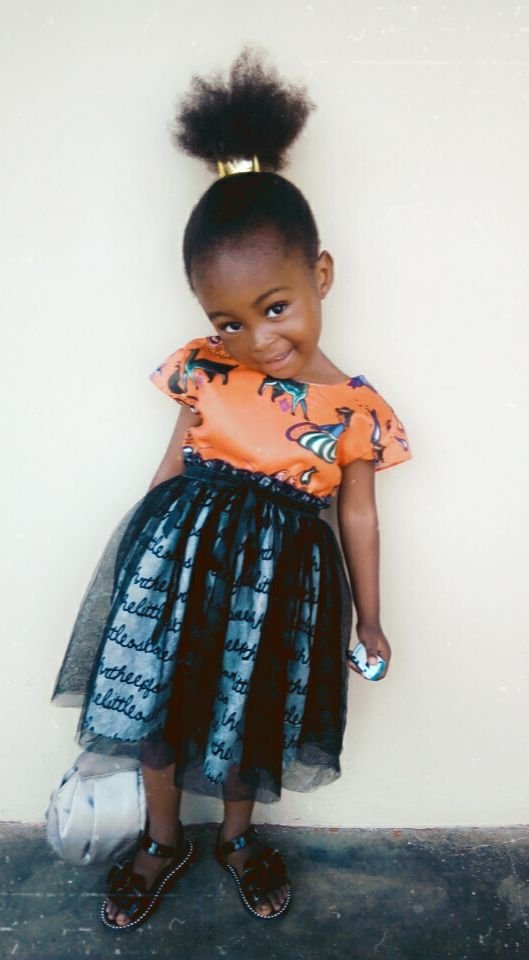 This particular pictures were taken this morning. It's no surprise that her date of birth is on the 6th of march which happens to be Ghana's independence day. The joy and love for her and every member of the family is deep and I cannot ask for anything more like them. God has given them to me and I appreciate what I have and I believe they are the best.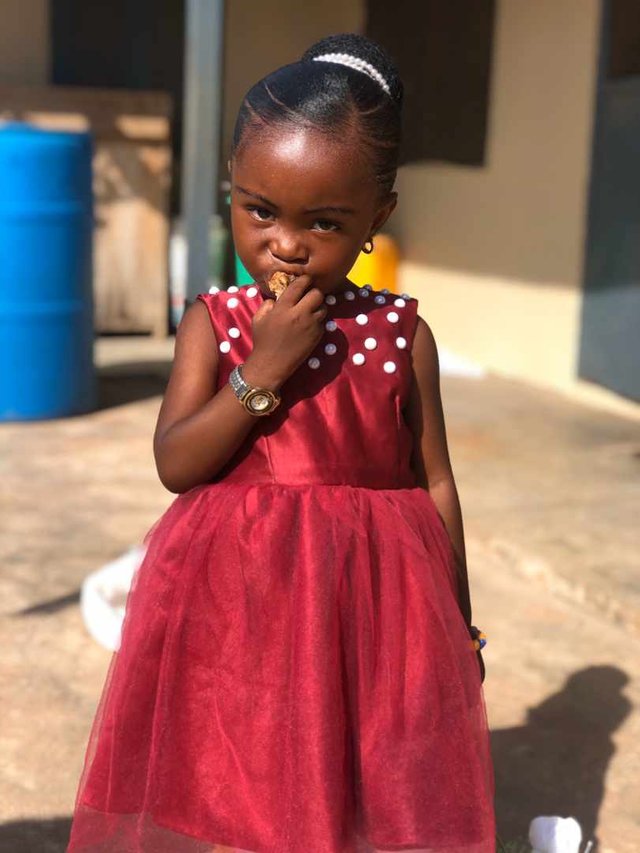 As am writing this post she is with my other phone admiring herself. Grace be to all steemafrica and steem-ghana for the love and affection. May we continue to live in love and good health. Greeting from Jhnelle Abena Pokuaa Kloe to everyone here.
God bless us all.