Foggy day in Prizren , The Diary Game 06.12.2020 - 100% Power Up]
Sundays in Prizren are known as a day for getting out with a family either for a dinner, either for a picnic or for a drinks with a friends. This is why the city center usually is full, even if the weather is no that great.
Today I decided to spend my time on the center, meet with a friends and enjoy the day with talks, out of the daily routine.
An interesting fact about Kosovo, a country where I live in is that, it has the best macchiato in whole Europe.
So people are used so much to drinking coffee daily.
When people call each other to hang out, its like let go for a coffee;
today I had a great latte on a bistro called Dante.
Dante prepared a place all for new year which gave such a great vibe!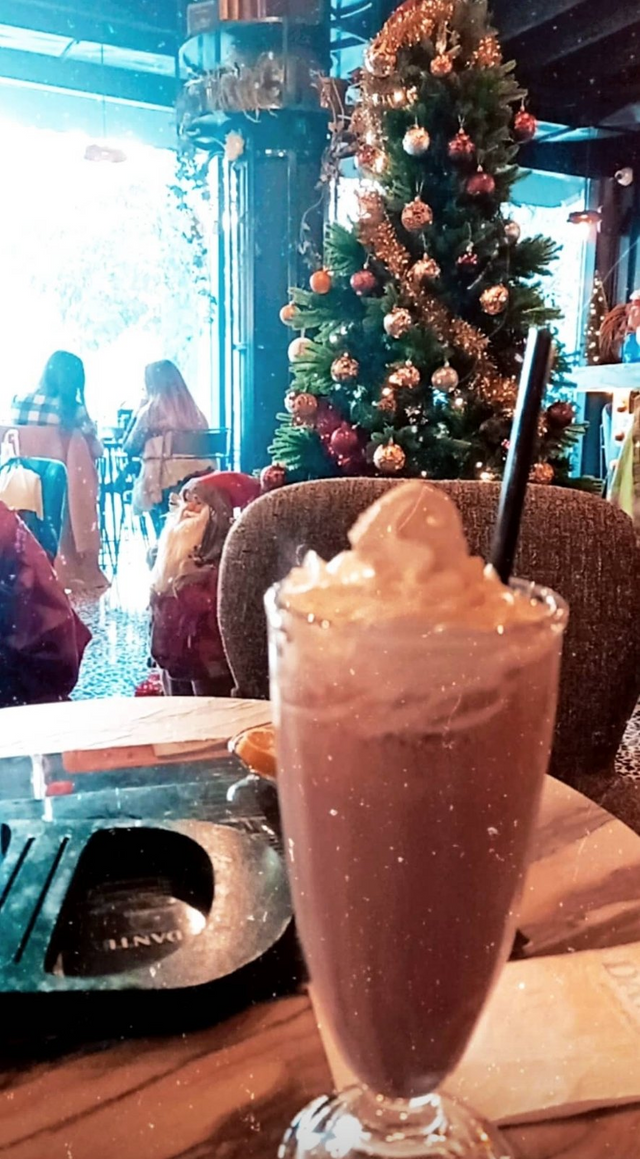 While in Dante we hade a talk about series called The Blacklist, have you watched it yet?
The Blacklist and Redington is smarter than professor from La Casa de papel, or Scofield from Prison break.
After 18.00 pm the police hour starts and all stores get closed because of corona.
So the best thing to do is either to spend with family home, watching something or to get the car and ride around with many hours.
This is what we were doing, in a foggy weather walking slowly and enjoying the conversation without phones and social media.
This is one of the photos I stopped to shoot, because I liked the decoration done.
So this is how a typical Sunday is!