The Diary Game, Thursday 6 August 2020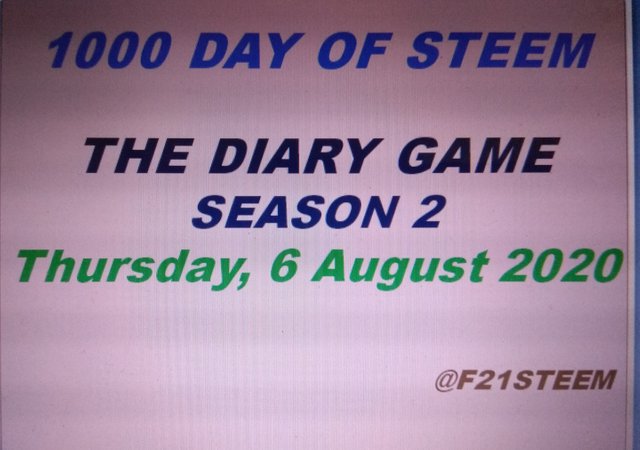 Every day I usually wake up early. and I always start my habit by getting up early. I woke up at 05.30 and went straight to the bathroom after taking a shower, not forgetting to take my ablution to perform the dawn prayer with my wife and my children.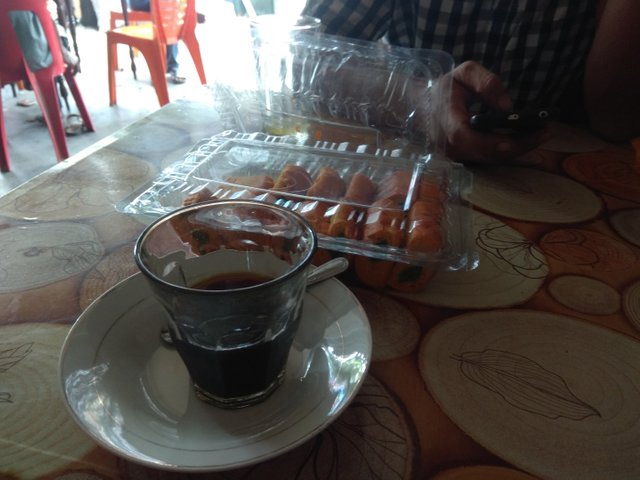 Morning light coffee shop, Sampoiniet city, West Baktiya, North Aceh
At 7.30am,
As usual, my activities are going to a coffee shop drinking a cup of coffee, in the city of sampoiniet and enjoying a cup of morning coffee, with my friends Jufriadi and Abdillah, Hafid, Zulkifi, While drinking a cup of coffee we share experiences during the Pandemic (Covid-19) which has not ended in Indonesia, and Today I discussed with them about Steemit, Sipede Application, Idm Application, Education for school children, work and for the economic growth of the community, not too long in the morning light shop, because today there are activities in Matang Raya Village Blang sialet, Kecanatan baktiya west of north Aceh.
Price notes:
1 cup of coffee Rp. 5,000
1 cake Rp. 1,000
This morning my shopping total was: Rp. 20,000, -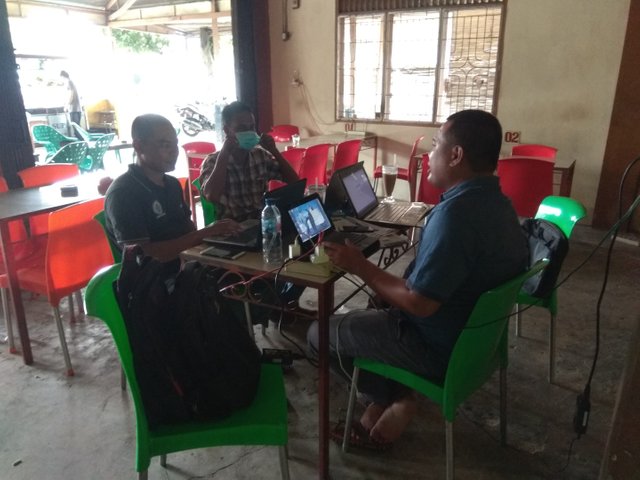 Kopi Jsk Kupi, Sampoiniet
City Baktiya Barat, North Aceh
At 09.00 in the morning, my workmate and I had a coordination meeting at the Caffee Jsk Kupie with a village assistant in the town of Sampoiniet, Kec. Baktiya barat A utara is on today's agenda regarding the filling of saspras and non-saspras data into the Sipede application because it completes the data that was input a few days ago
Zulkhairi as our superior began to open a coordination meeting today regarding procedures for inputting saspras and non saspras funds into the Sipede application after instructions from the leadership along with my friends Jufriadi, Hafid, Muzakir, Abdillah, Zulkifli and began working on tasks that we had not finished working on, we worked for 2 hours finally finished there were no obstacles all smoothly we are very happy today.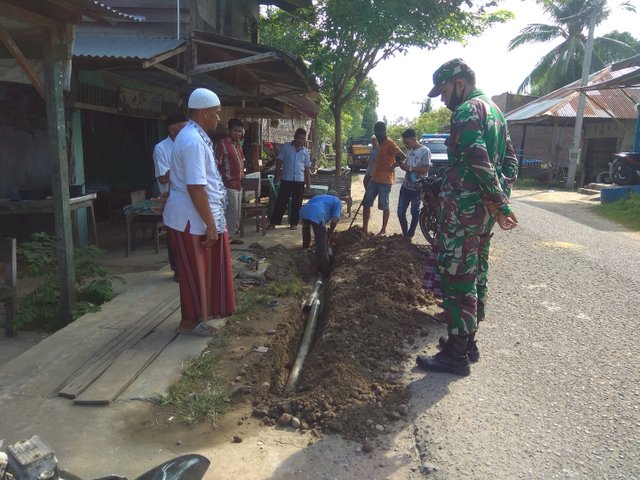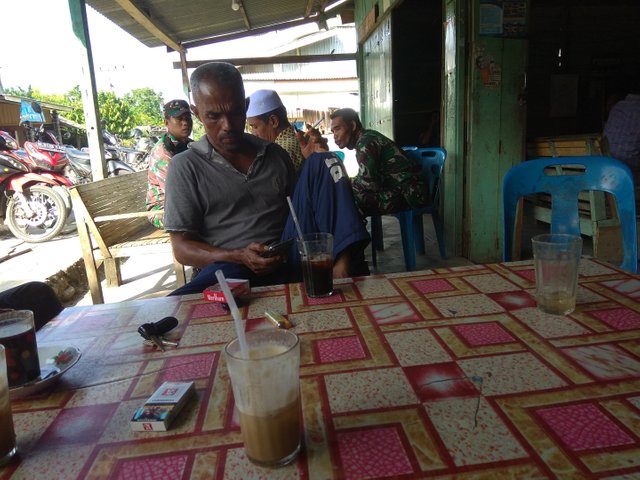 Jafaruddin's clean water pipe and coffee shop construction area
Cot murong village, kec. Baktiya barat, Aceh Utara
At 2:30 pm, I received a call via smartphone from Supridi as babinsa from kec. Baktiya Barat working area in Cot murong village after receiving a call from Supriadi via smartphone, immediately departed, from Sampoiniet city to Cot murong village, 15 minutes away from the work area, repairing the clean water pipeline, immediately met Supriadi as a field supervisor to facilitate the construction being worked on by the activity implementation team
After that we went to a coffee shop owned by Jafaruddin while drinking a cup of coffee, Supriadi interviewed Mukhtaruddin's activity implementation team about the implementation of development activities in the field which were done according to expectations that there were no obstacles and everything went smoothly.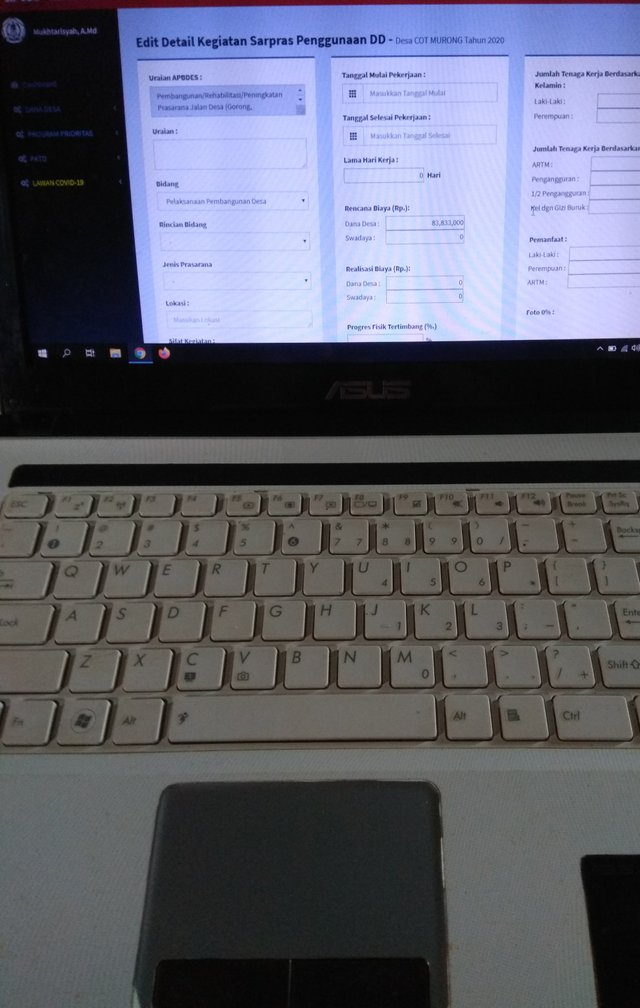 Work assignments at home
At 9.00 in the evening, I worked on the task that was asked by my boss about the financial reports of saspras and non saspras that had already been completed in the work area, in cot murong village, Matang raya blang sialet, Lhok euncien and Pucok alue a bouquet of work for 1 hour for the report finally finished also I am very relieved tonight, everything I do from morning to night there are no obstacles, everything is smooth.
Tomorrow I will tell you more. That's all for today.
Representatives from INDONESIA COUNTRIES recruited to STEEM POD as follows:
@anroja and @ernaerningsih
Southeast Asia Curator
The Indonesian team consisting of:
@p3d1, @muzack1 and @lord-geraldi.
Thank you for visiting the @f21steem blog.