THE DIARY GAME : 04/01/2021 - my monday activities- playing keyboard for live band performance at Nsuta..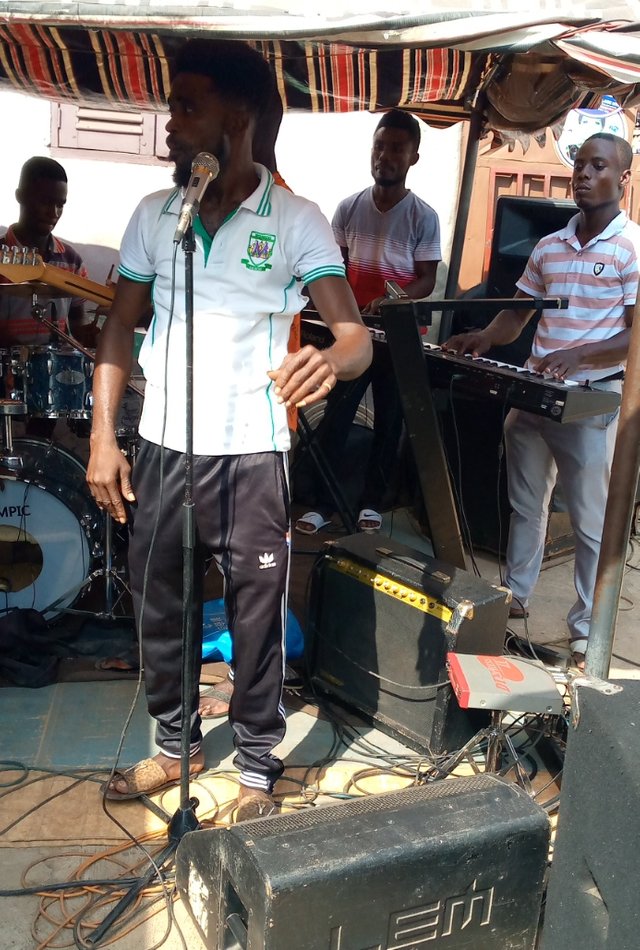 Hello lovely poeple on steemit,
Welcome to my diary.
Once again God has made it possible for us to see another beautiful day. We thank God for what he has done for us. May his grace and mercy be with us always.
Today I woke up around 9:00am because yesterday I slept lake in the night.
Today Monday ,is scheduled for an important activity that is live band performance at a get together .
The venue is Nsuta Barima Ba pub,
As the keyboardist of the band, I had to prepare and join my team so that we will fix the instruments and get everything ready for the show.
After washing my face and brushing my teeth,I washed my motto bike ,because , I will ride it to the place.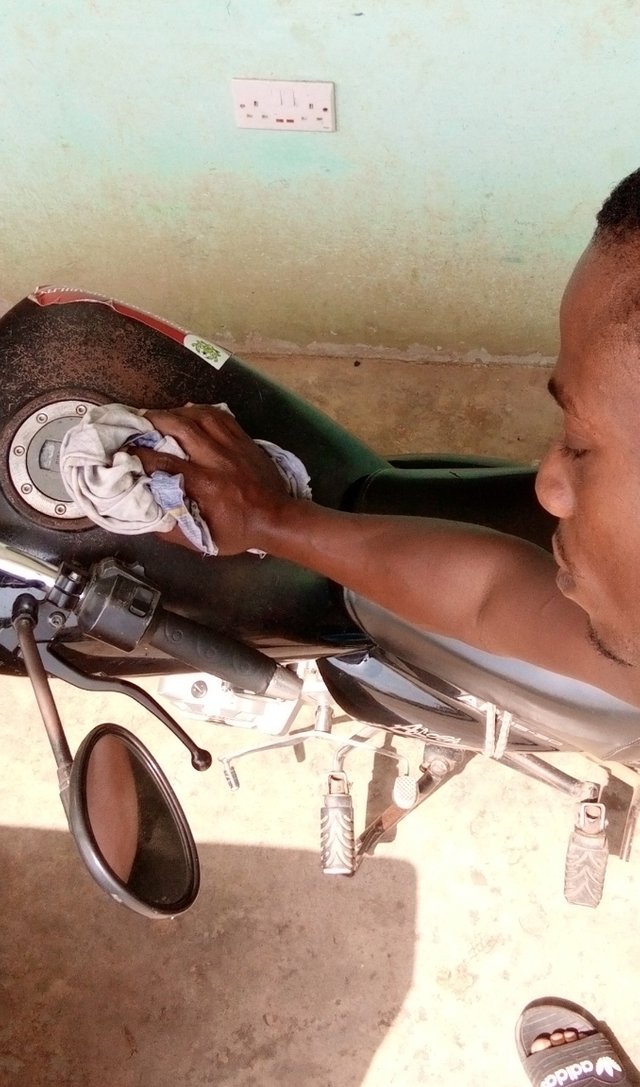 WASHING MY BIKE
At about 10:30am I had finished washing the bike.I took my bath put on some clothes and had breakfast.
The breakfast was Milo,Nido(milk) and bread.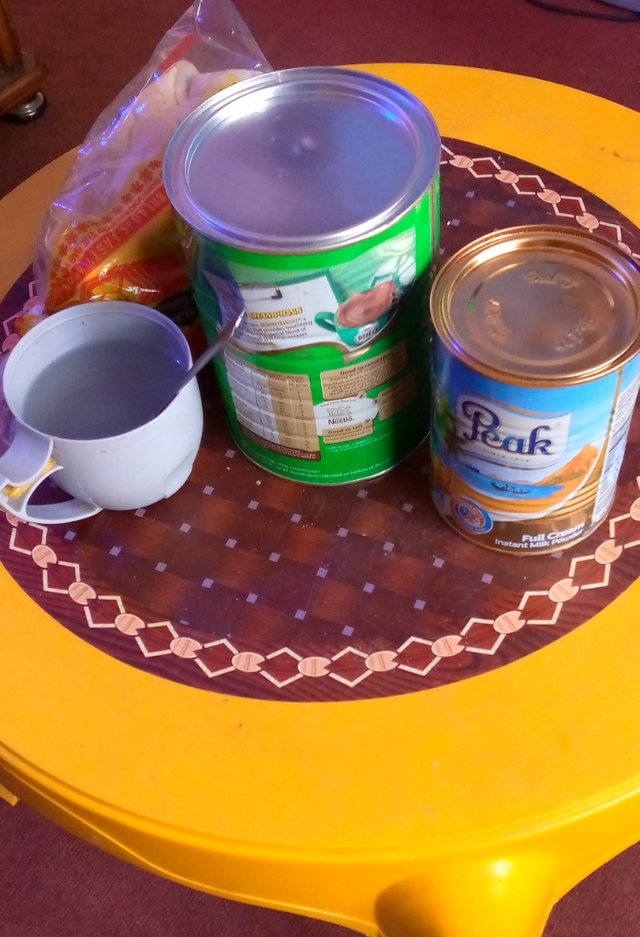 BREAKFAST TIME
After everything, I rode my bike to the place and when I arrived ,almost all of the bands men were available .I helped to ensure that everything was set for the show.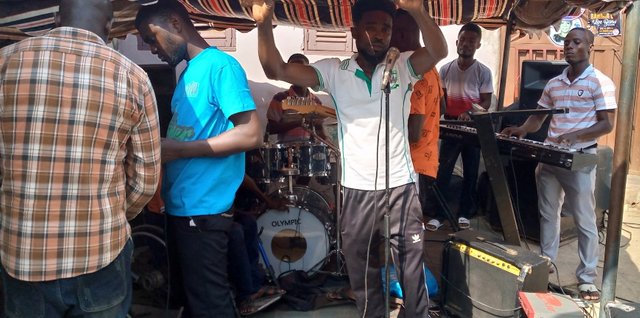 TESTING THE INSTRUMENTS
Alot of people had arrived at the place waiting for the program to begin.
The program started and we began playing the songs.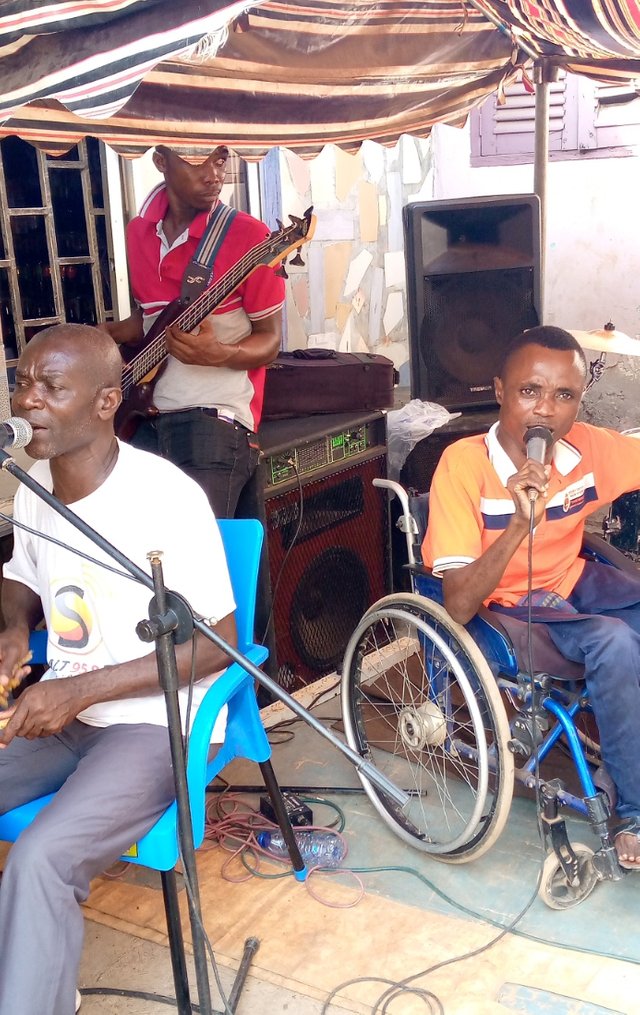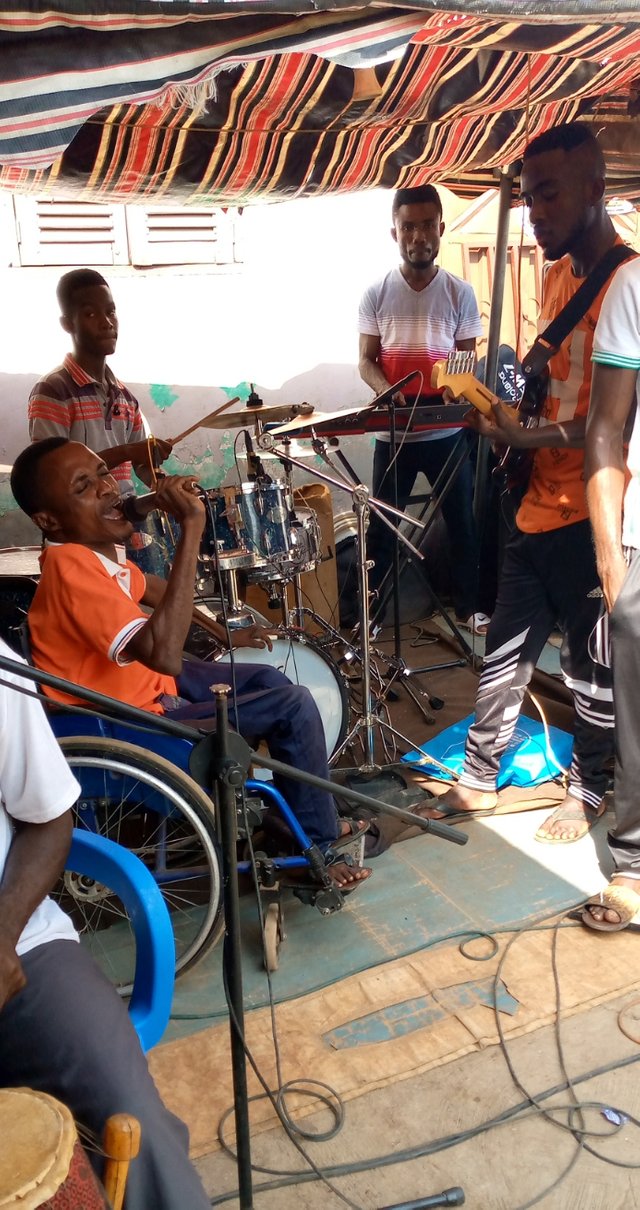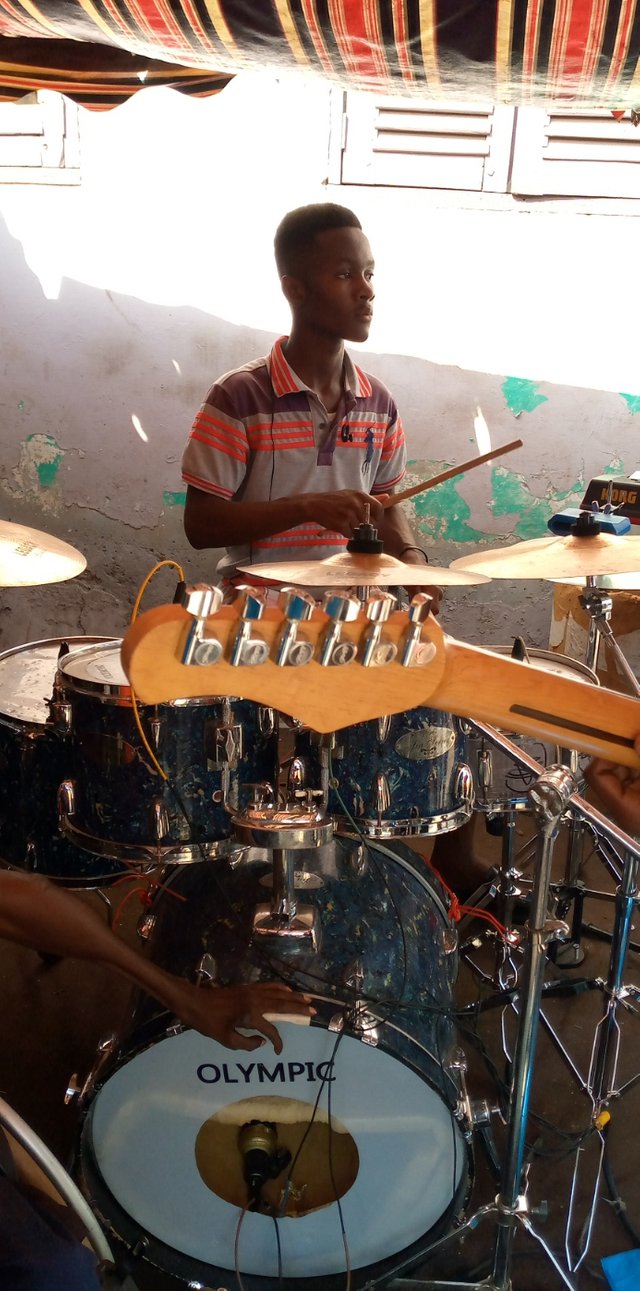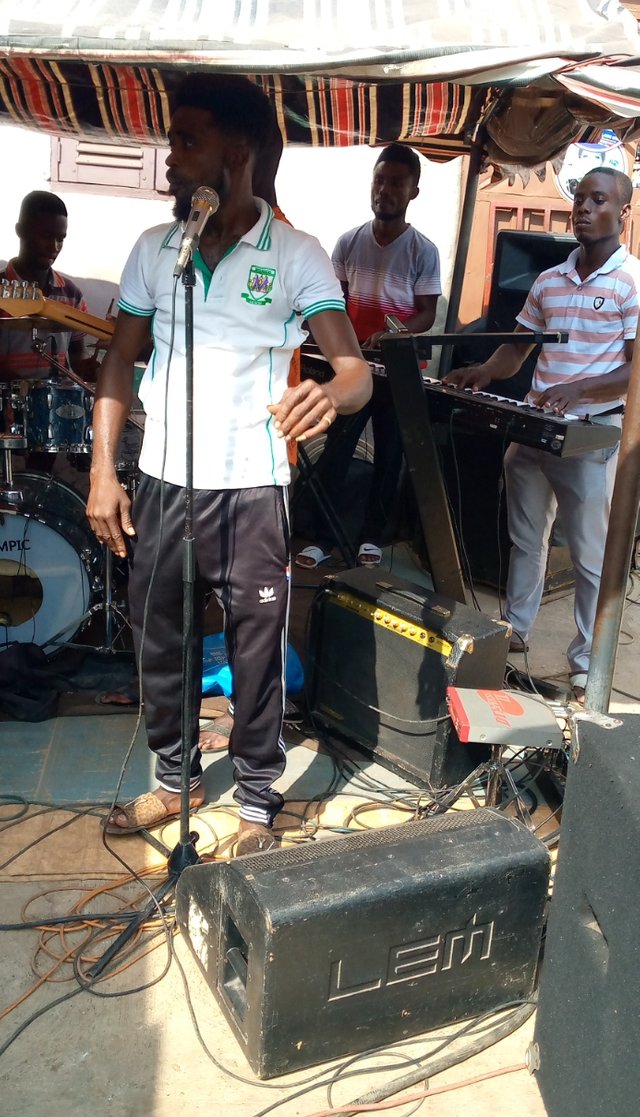 PLAYING MUSIC
As the music was going on, the people were enjoying their drinks and food.
The room was filled with joy and excitement.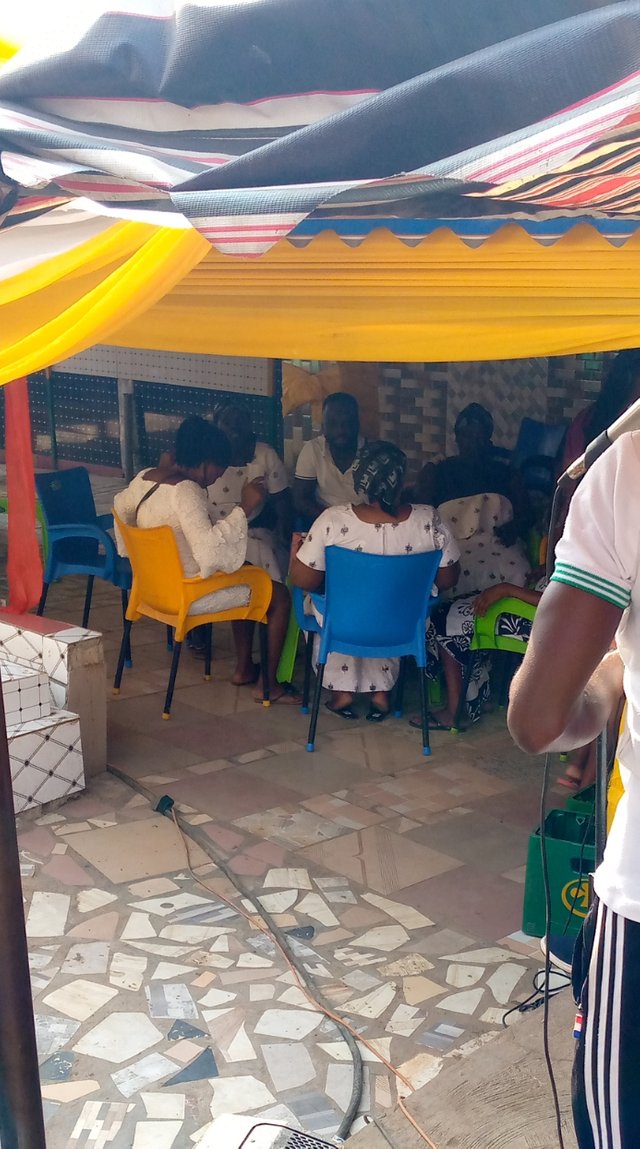 My friends and I really had a wonderful time.
Finally the program came to a close and
I went back home to relax and wait for another day to continue my diary.
This is the end of my diary.
Thank you all for being with me.