The Diary Game (6/29/20): A False Start but a Fine Ending
Intro
Good morning fellow mathematicians... oh shoot, wrong post. If you know, you know. Anyways, before I begin, I want to take the time to appreciate and thank @cmp2020 for introducing me to the Steemit community and The Diary Game. What a great mentor and friend he has been this past week! Back to the main topic: my life.
My Day
Recently, I keep having dreams that I am unable to remember but force me to wake up. Today was no exception as I woke up around 7:15 before falling back asleep. I got up for real this time at 10, like usual. I have to say, it is really nice getting to sleep in every day while still being productive. My future professors and employers should take note.
As I was browsing the news from my bed, a Wall Street Journal article regarding a major Supreme Court abortion case caught my attention. Not getting into the nitty gritty details or partisan politics of the outcome, but I need to state how relieved I am to have a federal court system in this country that is free from most forms of political pressure and bias. There are neither Democrat justices nor Republican justices. They are just justices, whose job it is to interpret the law to resolve conflicts. Note that there is a paywall to the article since WSJ is an online subcription-based newspaper.
At 11, I had breakfast, but it wasn't my usual bowl of cereal and glass of milk. I had an assortment of nuts mixed with raisins and chocolates chips, which was prepared by my mom. Now, I know what you all must be thinking: "That sounds horrible! Why is your mom forcing that down your throat?" Well, let me explain. I was diagnosed with food allergies before I had even turned one. This included nuts. Around eighth grade, I had a food challenge for almonds. A little over a year ago, I had six more food challenges for tree nuts. I am happy to share that I passed all of my food challenges, which means that I am now able to safely eat nuts, including almonds, peanuts, and tree nuts! However, the only downside is that I must eat these nuts at least once a week to ensure that I don't re-develop my nut allergy.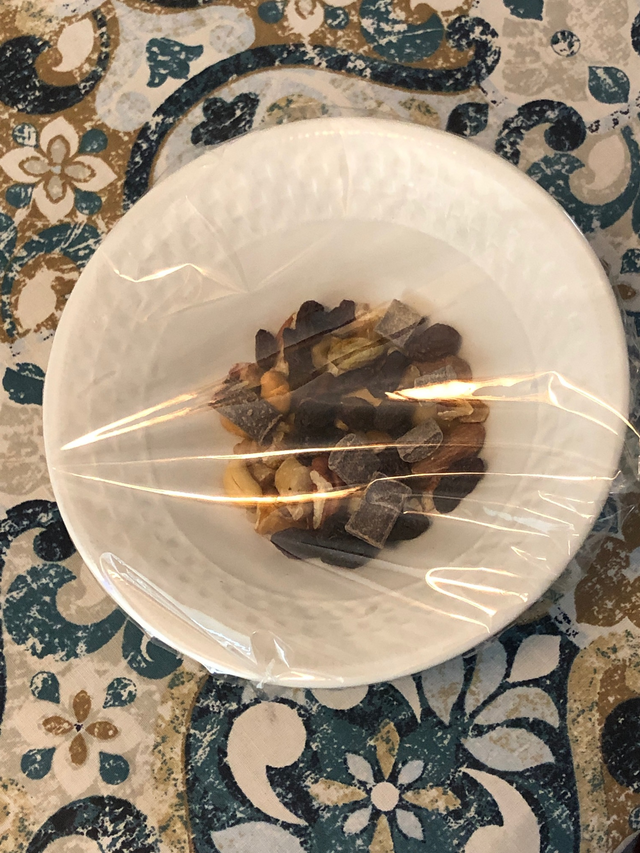 After breakfast, I browsed Steemit for a bit, where I came across this post by @sohanurrahman. I am ecstatic because I finally found a fellow FIFA player on this wonderful platform! I developed a love of football (soccer) after buying a copy of FIFA 14 for my PS4, and I've never looked back since.
It wouldn't be a typical day for me without waiting for my brother to finish showering and get out of the bathroom. Once that happened, I brushed my teeth and did the rest of my hygienic morning activities in preparation for my first workout session of the week. Core wise, I did a total of 100 sit-ups, 50 push-ups, in addition to planking for 1 minute and 25 seconds. My cardio workout was 30 minutes like usual, and I felt a little sore even after stretching. I sweat like crazy and was breathing heavily (most likely because I haven't hydrated enough recently) toward the end but still managed a little under 3 miles in total distance. My weights routine was basically the same as last week but I did 3 reps of 13 arm curls and 2 reps of 16 front lifts. I can't wait to use a real gym with nice equipment in college. Working out at home is fine, but nothing will compare to the recreation and exercise centers at a university as large and as endowed as Penn State.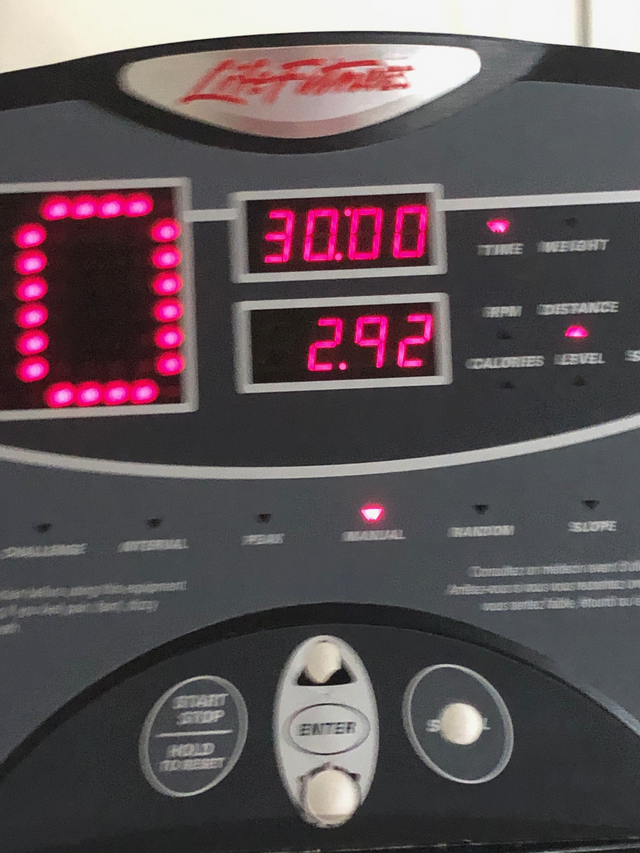 I showered around 1:30, and today, I remembered to wear my brand new shower shoes. I needed to give them a test run before college, and I have to say, I was impressed with their fit, suction to the wet shower floor, and drying time. Definitely a good four-year investment!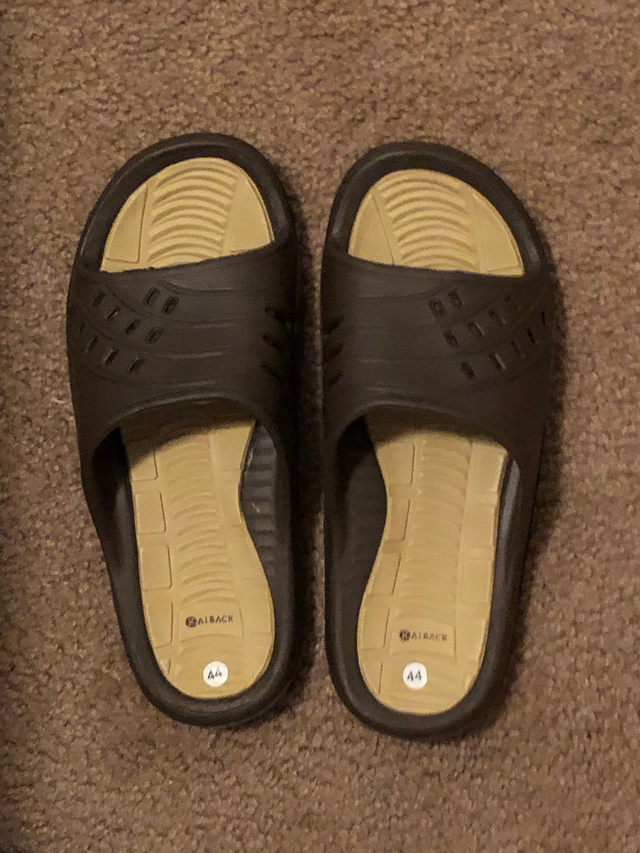 I did my daily round of emails around 1:45. I first emailed a dietitian at Penn State regarding how they will handle my food allergies when I dine on-campus. I got a response less than an hour later, and I have a meeting scheduled with her and an executive chef of one of the dining commons near my dorm. My second email of the day was to the Concert Band instructor. He recently sent an email to all students enrolled in his course about the possibility of combining the two sections of the class to boost enrollment. I replied to him today to inform him that I have a conflict because MATH 231 runs the same time and on the same days as possibly the only section of Concert Band. Hopefully I get a response from him this week. He seems like a nice and genuine guy. What has impressed so far about Penn State faculty in general is that they are very prepared, proactive, and willing to do anything to help their students.
After having lunch around 2, I was ready to watch the Crystal Palace (CPFC) vs. Burnley (BUR) EPL game at 3. Both sides are very defensive teams, with Palace having only conceded 36 goals and Burnley keeping 12 cleansheets prior to this matchup. I was really impressed by Burnley's crisp passing of the ball in the first half. Neither team created many scoring opportunities besides a couple CPFC free kicks that were blazed over the crossbar. In the beginning of the second half, Palace striker Jordan Ayew was a very lucky lad to have not gotten sent off for a blatant elbow to the face of a Burnley player, even after a VAR review! Burnley scored the only goal of the match in the 62' minute with a headed set-piece goal from club captain and reliable center back Ben Mee. The Palace goalkeeper Vicente Guaita could have done a lot better as he got a hand to the ball but was only able to hit it onto the post. Here are the match highlights from the NBC Sports Youtube channel:
I was bouncing off the walls once the match ended because I had two Burnley players on my FPL team, their starting goalkeeper Nick Pope and their other starting centerback James Tarkowski. Both got me a cleansheet bonus and Pope got an additional two bonus points.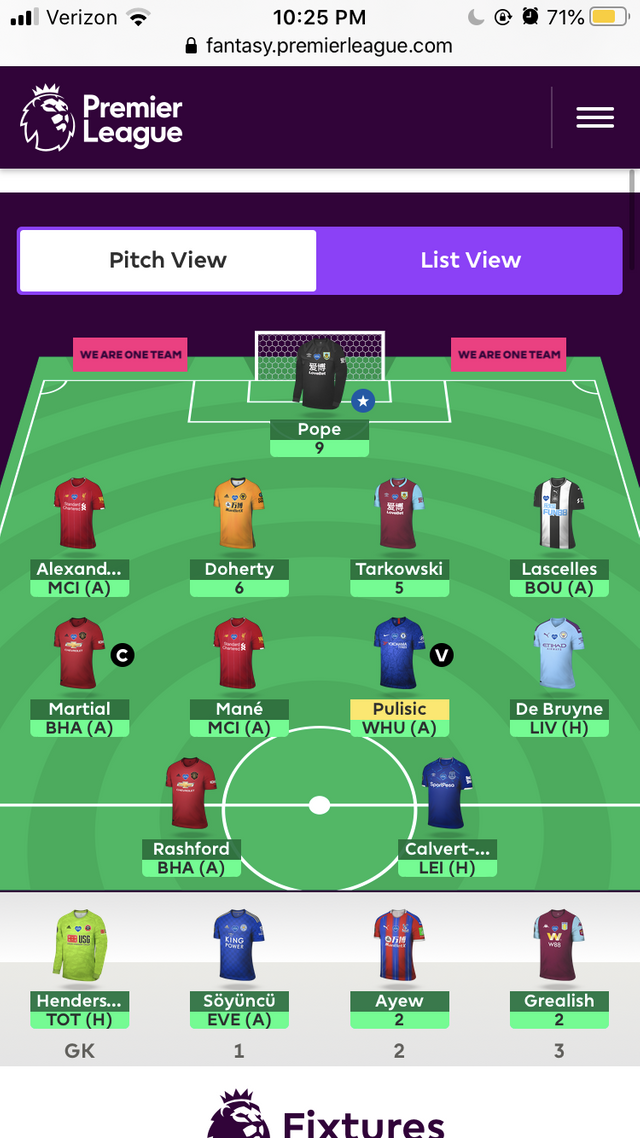 At 5, @rasmuffin and the rest of the "Gaang" joined a group Facetime video call and watched ATLA via the Netflix Party Chrome extension. We're up to episode 16 now. Not going to spoiler much, but I really enjoyed rewatching episode 14 because it revealed a lot about both Aang and Zuko's respective backstories.
My family and I gathered at the kitchen table for dinner at 7 o'clock sharp. My mom made chicken for the second night in a row along with jasmine rice and fresh broccoli. Since she picked up two carryout food shopping orders today, we also had blueberries, blackberries, and raspberries in terms of fruit. For everyone who has a parent, family member, friend, significant other, or other important person in your life who cooks for you often, please remember to explicitly thank them after each meal. Direct kindness is sadly underappreciated these days. Passive aggressiveness aside, look at how wonderful my dinner plate is!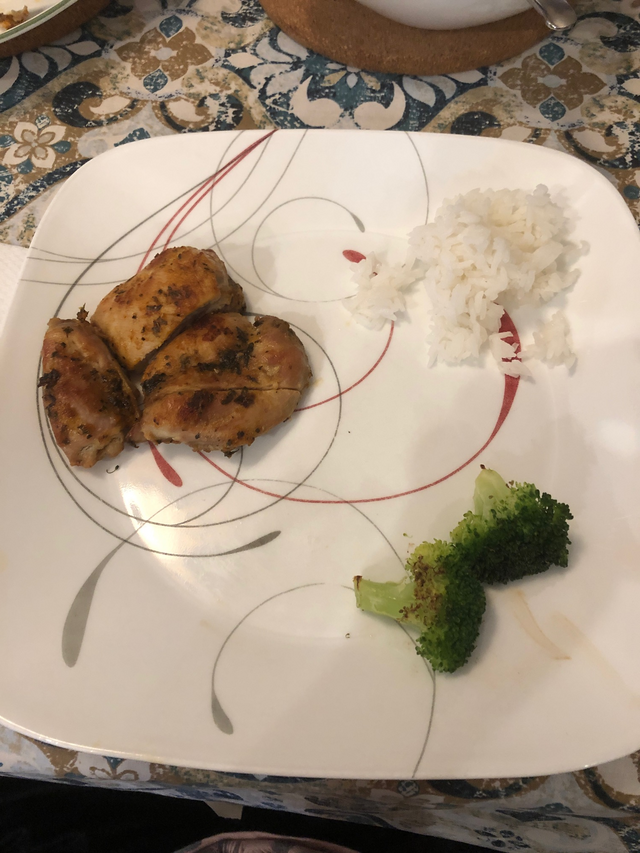 A little after 8, I took a walk around the neighborhood with my mom. Like my father, she is also slightly skeptical of Steem and Steemit, but I explained to her the basics of SBD vs. SP, voting/curation, rewards, and posting. I think she enjoys reading my daily diary entries. Well, she lives with me, so what can I possibly tell her that she doesn't already know? All cynicism and sarcasm aside, I love my supportive parents dearly.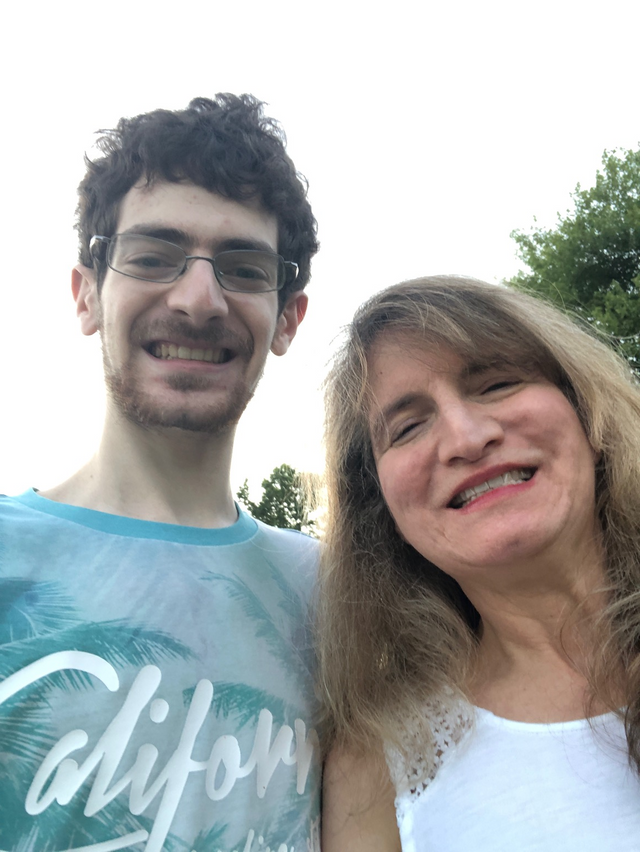 That's all my today, folks, but catch my next diary entry, which will be posted around the same time tomorrow. Until next time!