The Diary Game (7/1/2020): A Day of Too Much Football
Intro
Greetings fellow Steemians! Another day means more soccer games. But I promise, that's not all that happened today. Well, it is most of it, but that is beside the point. Anyways, let's get moving and grooving!
My Day
It wouldn't be a typical day in my life if I didn't wake up earlier than the time I set on my alarm the night before. Today was no exception as I woke up at 9:15 even though my alarm was set for 10. Maybe my body is trying to tell me that I only need between 8-9 hours of sleep.
After easing into fully awakening, I saw an email from Penn State about a quick survey I needed to complete by next week. It was a single question that asked if I would be returning to campus for the fall; the response choices were "yes", "unsure", and "no". I selected "yes" because I plan to get adjusted to the University Park campus, even if all of my classes end up being taught virtually. The survey did note that it's okay for a student to change their decision, but the university just wants to get a tentative idea of where students are at with their fall plans. In other Penn State news, class formats (in-person, mixed, or online) will be finalized on July 15th, and on-campus housing cancellations can happen free of charge before the beginning of the fall semester in late August.
At 10, my phone alarm went off because I forgot to turn it off. Before breakfast, I texted @cmp2020 about his response to my comment on his most recent diary entry. For those unaware, Niccolò Paganini (an Italian violinist) traded his soul to the devil to become a musical prodigy. Our conversation then shifted to Beethoven, specifically about how his father treated him and theories about how he had become deaf.
I ate breakfast at 11, but I didn't feel like having a bowl of chocolate granola cereal today, so I had Vanilla Chex Cereal instead. I was still hungry afterwards, so I also ate a banana. Even though I changed my choice of cereal, I still had a glass of milk like I normally do.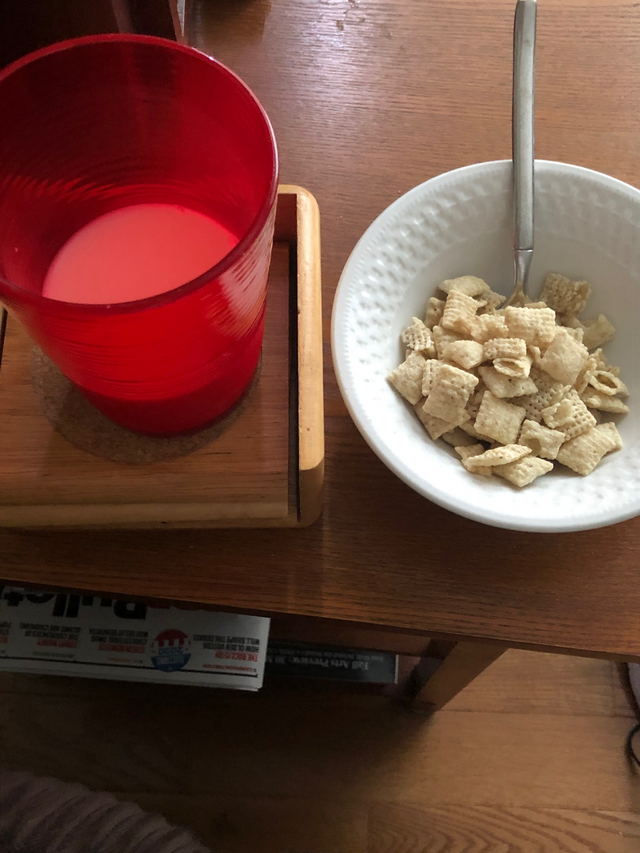 Once my brother was done with the bathroom, I took a shower and brushed my teeth. I then threw on some clothes on and took a short walk around the neighborhood with my dad. I don't remember what we actually conversed about because we walked for only 20 minutes at the most, but here's a picture we took on our way back home: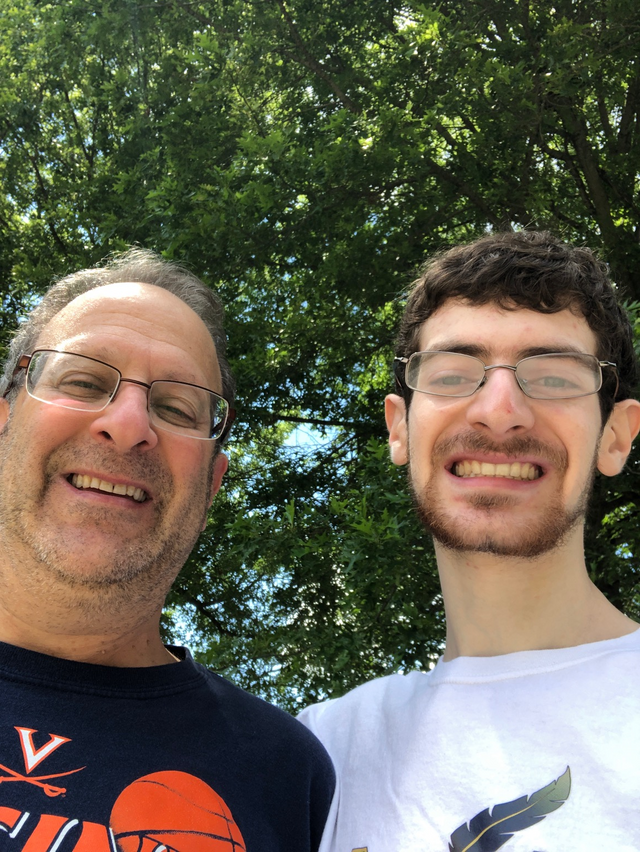 We got back right before the Arsenal (ARS) vs. Norwich City (NOR) game. I wasn't really excited for this game because there were better games at the same time but couldn't watch due to not having the necessary subscription-based services. In addition, I figured the match would be very lopsided since Norwich is bottom of the Premier League. I also had no FPL players featuring, so I had no vested interest in the match.
My prediction of the result of the game was pretty spot-on. Arsenal beat Norwich by an embarrassing 4-0 scoreline. Gabonese striker Pierre-Emerick Aubameyang scored the first goal after NOR keeper Tim Krul attempted a Cruyff turn but was dispossessed by Auba, who slotted the ball home from a tough angle into the empty net. Not soon after, Swiss midfielder Granit Xhaka scored after driving into the box and converting Auba's cross into the goal.
In the second half, Auba got his brace (second goal) after he was left unmarked and put the ball into the bottom left corner. In the last ten minutes, substitute right back Cédric Soares marked his debut with an unbelievable goal. After the ball found the Portuguese international from a failed attempt to clear a corner kick, Cédric's hit the ball from outside the box, and it took a wicked deflection to find its way into the back of the net. Here are the full match highlights from NBC Sports' Youtube channel for anyone who is interested:
The second game I watched was West Ham United (WHU) vs. Chelsea (CHE). I didn't think it would be a particularly close game, but boy was I wrong. West Ham thought they had opened the scoring in the 34th minute via a scrappy goal after Chelsea failed to properly defend and clear a corner kick, but the Video Assistant Referee (VAR) denied them. Czech midfielder Tomáš Souček was onside when he delicately chipped the ball over his teammate Michail Antonio, but the catch was that Antonio was deemed to have blocked a Chelsea defender and obstructed the Chelsea goalkeeper from an offside position, so the goal was ruled out. Right before the end of the first half, Captain America himself (American left winger Christian Pulisic) was tripped in the box by West Ham centreback Issa Diop; Brazilian right winger Willian converted the resulting spot kick with ease into the left corner.
Right before the end of the first half, Souček scored legitimately this time from an eerily similar position for Chelsea. Manager Frank Lampard must have not been too pleased to see his side conede an equalizing goal from a corner kick after some more poor defending, man-marking, and failing to clear the ball. It was really comical actually because their striker Tammy Abraham attempted a goal-line clearance but absolutely whiffed at the ball and missed his kick.
But it got worse for Chelsea as Antonio scored only a few minutes into the second half to make it 2-1. After he protested to the referee about seemingly getting fouled in Chelsea's penalty box, he quickly got up and composed himself to steer his teammate's cross into the empty net. In the 72nd minute, Chelsea scored the equalizer this time from another dead ball situation. Pulisic was fouled again, but this time outside the box, so Willian stepped up again to curl the ball around the wall and into the net after it hit the inside of the right post.
Chelsea badly wanted to win this game in hopes of securing a top four finish and consequently a Champions League place for next season, but West Ham had other plans. On a swift counterattack after a Chelsea set piece, Antonio brilliantly and unselfishly got the ball to substitute winger Andriy Yarmolenko, who scored a fine goal into the bottom left corner after going one-on-one against a Chelsea defender. And that was the last goal of the game as bottom half stragglers West Ham shocked me and many other EPL fans by beating Chelsea 3-2. Here are all the goals from the game via Chelsea Football Club's Youtube channel for anyone who is interested:
Once the game was over, I did my daily workout for today. I have to thank @cmp2020 because this was my best and most productive workout so far this summer. He recommended me this Beethoven documentary during our conversation earlier, and I watched the first 30 minutes of it during the cardio portion of my workout. I ran a total distance of 3.1 miles on my elliptical machine. Maybe Classical music isn't only worth listening to while studying.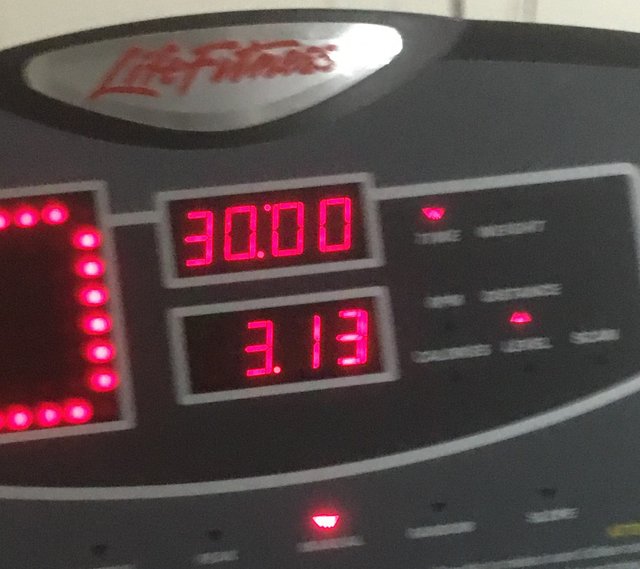 Since dinner was fish (cod) tonight, I had leftover Margherita pizza from two weeks ago and pasta from last night. My mom also made some shredded red cabbage and spinach as our two vegetables of the night.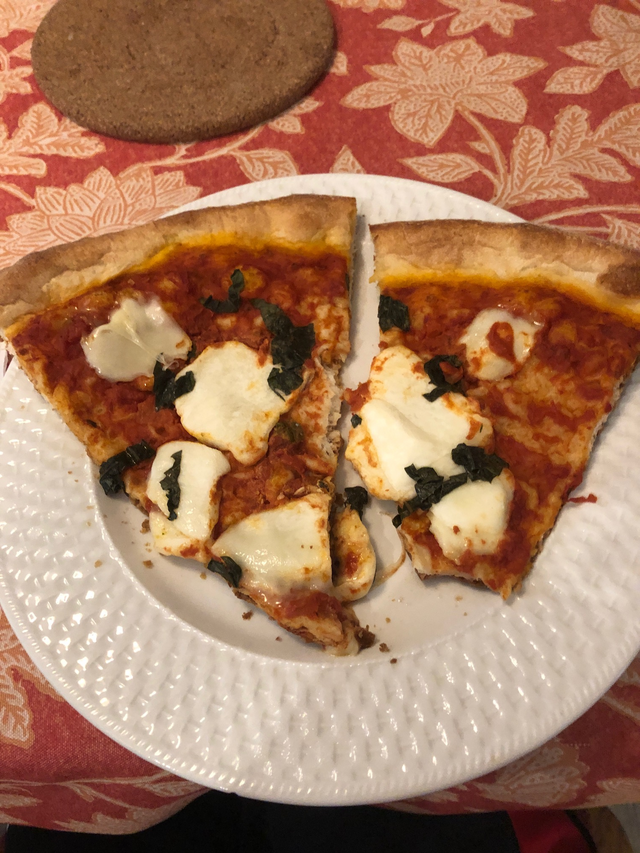 That is all for today's diary entry, but make sure to tune in tomorrow for another one. And another one. And another one. I'm so original in my humor. Anyways, until next time!