The Diary Game (7/2/20): More Football and Bad News
Intro
Greetings fellow Steemians! I had a pretty uneventful day overall, but I will still provide an interesting and comprehensive recap. Here it goes...
My Day
I slept in a little today as I had set my alarm for 10:30. For the first time this week, I actually was woken up by my alarm. Guess I was pretty tired the night before. I had Vanilla Chex and a glass of milk for breakfast again. As I ate, I added to my Instagram story. My goal is to encourage my friends and followers to wear masks when they are in public and cannot socially distance (maintain at least 6 feet distance apart). Unfortunately, mask-wearing has been a partisan (political) issue in the United States, but more recently, I have begun to see politicians from both parties encourage and enforce mask usage in public. Here is what I included on my story: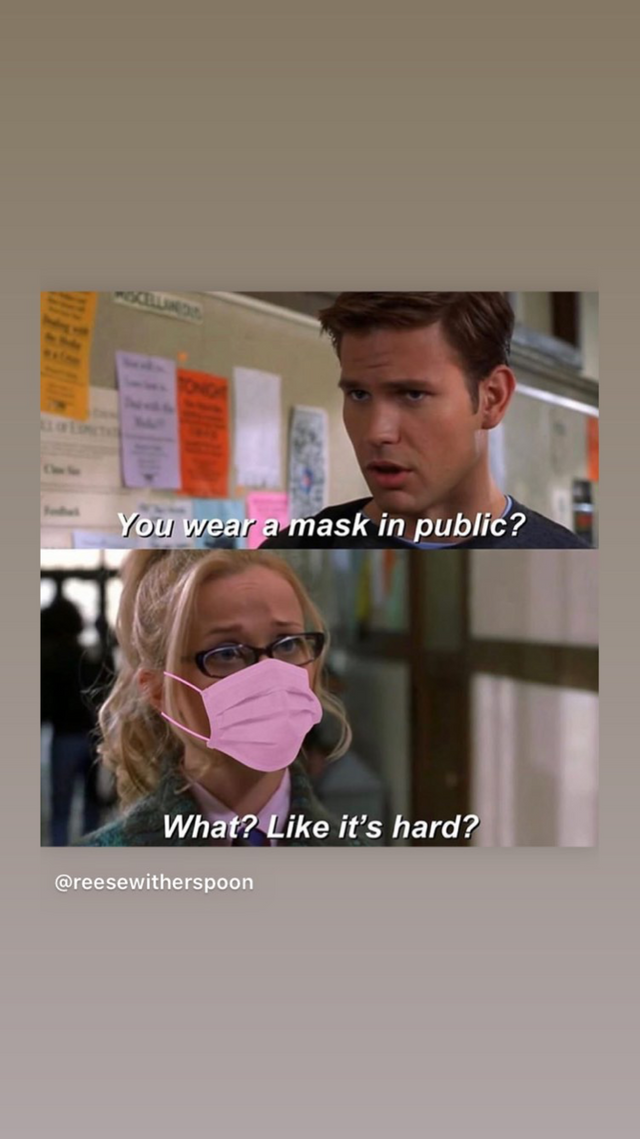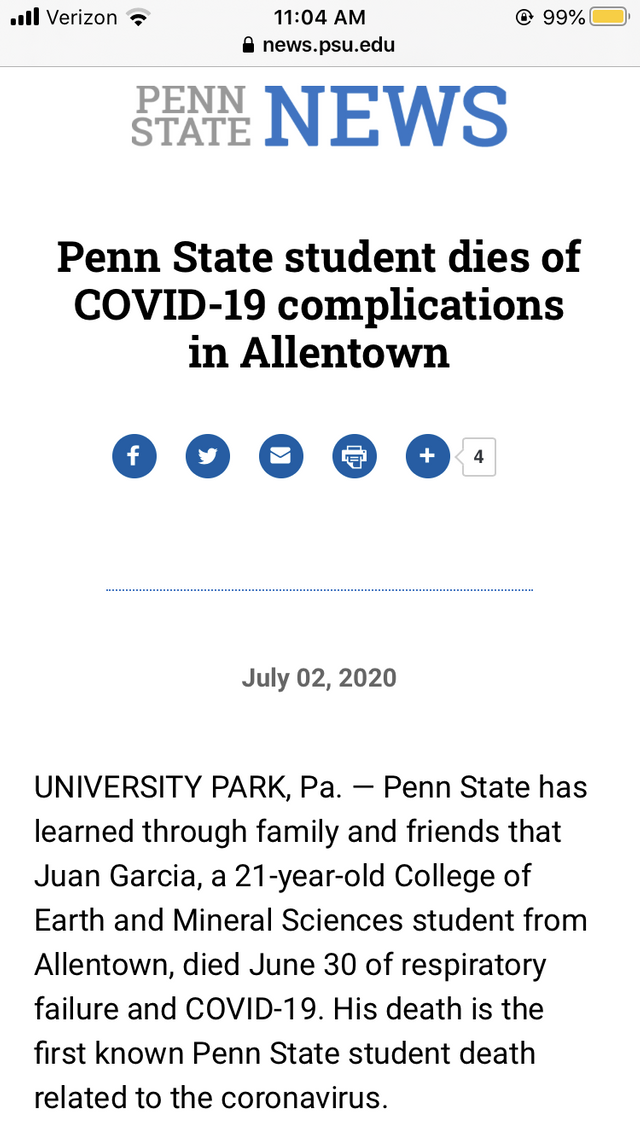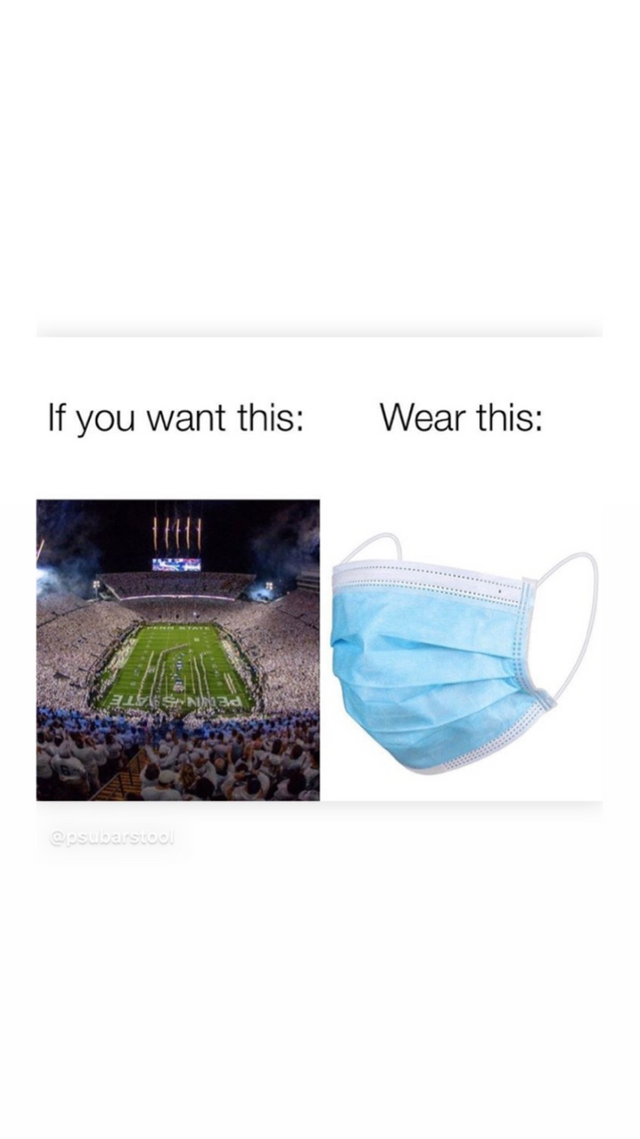 Once my brother finished using the bathroom, I took a shower and did the rest of my daily hygiene routine. Before the first EPL match of the day, I browsed Steemit for a bit and read @cmp2020's most recent diary entry. I also read other diary entries from new users because I love being able to meet people online from other countries. The one that stuck out to me the most was @sumon74's diary entry. Anyone who watches cartoons is awesome in my book!
I turned on the match around 10 minutes after it started. Sheffield United (SHU) were playing Tottenham Hotspur (TOT). I wasn't really paying attention that much during the match to be quite honest as I don't really care for either side too much. I was rooting for Sheffield though because I wanted them to either tie or beat Spurs so that my own Man United could have less competition in terms of chasing a top four finish.
Record signing Sander Berge opened the scoring for Sheffield in the 31st minute after perfectly placing the ball into the bottom left corner. Even though Spurs had a lot of players defending in their own penalty box, they failed to close down the pullback to Berge or even just block his shot. Spurs thought they had equalized from the kickoff via Harry Kane, but VAR denied them. There is a new rule this year in EPL that chalks off a goal if there is a handball (even unintentional) in the build up to the play. So even though Spurs right winger Lucas Moura was fouled in the build up, he fell onto the ball with his elbow, which meant that this stupid new rule disallowed Kane's goal.
Sheffield ended up winning 3-1. I didn't pay attention much during the second half, but here are the full match highlights if you want to see all the goals, no-goals, missed scoring opportunities, and other key moments from the match, courtesy of the NBC Sports Youtube channel:
I was distracted during the second half for good reason. The instructor of Concert Band emailed me to inform me that the M/W section of his class that I had signed up for wouldn't run for the fall semester, so I either had to sign up for the T/TH section (which conflicts time wise with my MATH 231 class) or join another non-audition ensemble in Pep Band. I was very disappointed when I read the email initially, but I understand that scheduling will be very different for the upcoming semester due to the coronavirus pandemic.
At 3, I watched the last three episodes of ATLA season one with my friends on Netflix Party. The North Pole episodes, especially the season finale, are some of my favorite episodes in the entirety of season one. I won't go into any further details so I don't spoil it for anyone, but it was pretty epic. @rasmuffin appreciated how this goofy cartoon became more serious in exploring its young adult themes. What a smart and insightful man. I'm glad that he and my other friends really enjoy the series so far. Season two is the best one though.
After my ATLA watch session was over, I went to my family room to watch the second half of the Manchester City (MC) vs. Liverpool (LIV) match. Liverpool had clinched the EPL title the matchweek before since City lost to Chelsea, but both sides played their strongest starting XIs anyways. I was shocked to see that Liverpool were 3-0 down after the first half. To be frank, after I watched only a few minutes of the second half, I could tell that they were complacent and tired. City dominated and created many scoring opportunities, but the only goal of the second half was an Alex-Oxlade Chamberlain own goal to make it 4-0. I thought that substitute City winger Riyad Mahrez had scored in the dying moments of the game to make it 5-0, but his goal was ruled out due to an unintentional handball in the build up play. If the Football Association (FA) or English Premier League (EPL) is reading this, please get rid of this terrible handball rule or at least try to fix it. Anyways, here are the full match highlights from the NBC Sports Youtube Channel:
I worked out around 5:30 but went at an easier pace on the elliptical. I worked out pretty hard yesterday, so I figured I would balance yesterday's workout with a more leisurely one today. I ran around 2.8 miles total, which is significantly less than my average of around 3 miles, but I don't care. A workout is still a good workout if I push myself harder each and every day, even if the results don't show immediately. I forgot to mention that today was a cardio-only day.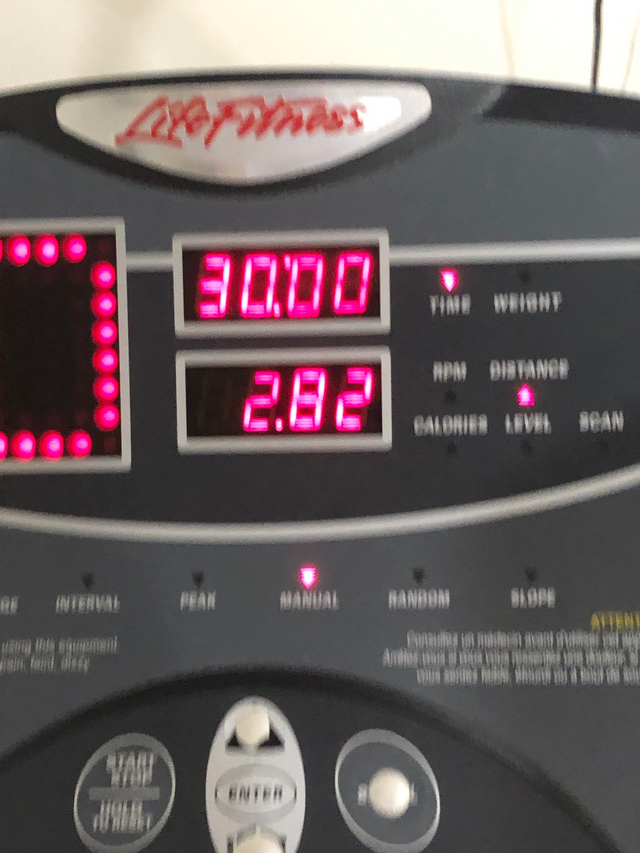 Before dinner, I checked for open MATH 231 courses using Penn State's Schedule Builder application. Apparently, there are two T/TH 3:35-4:25 classes. The only problem is that they each only have one spot available, and I can't register for either until I get my AP (Advanced Placement) Calculus BC score results on July 15th. Maybe Concert Band is in the cards for me still! Here's my current schedule (without MATH 231 for aforementioned reasons):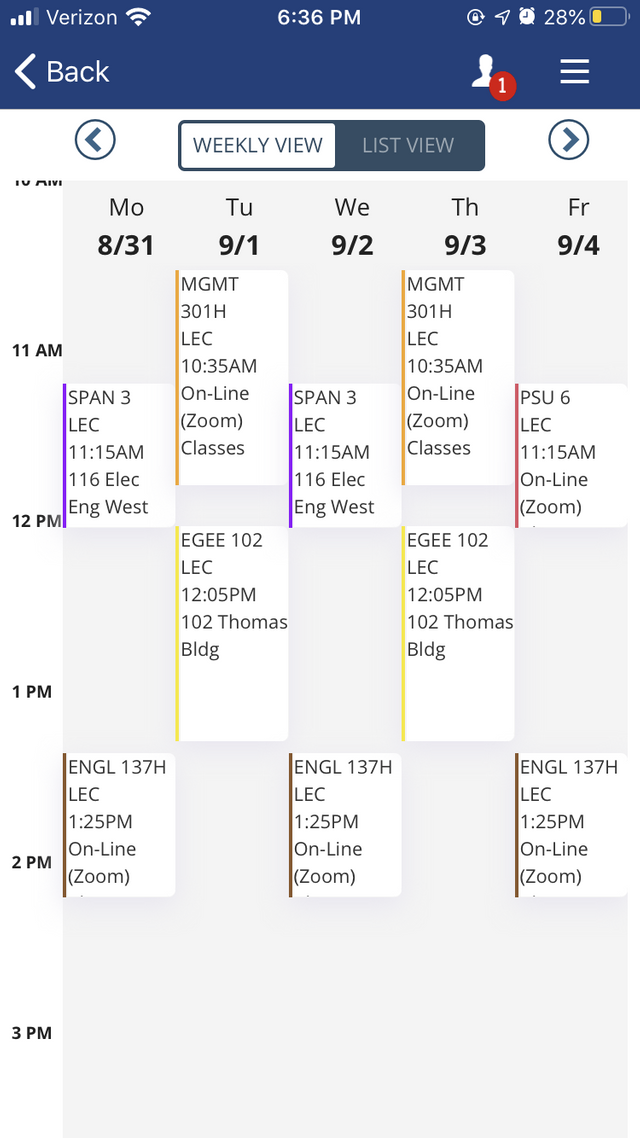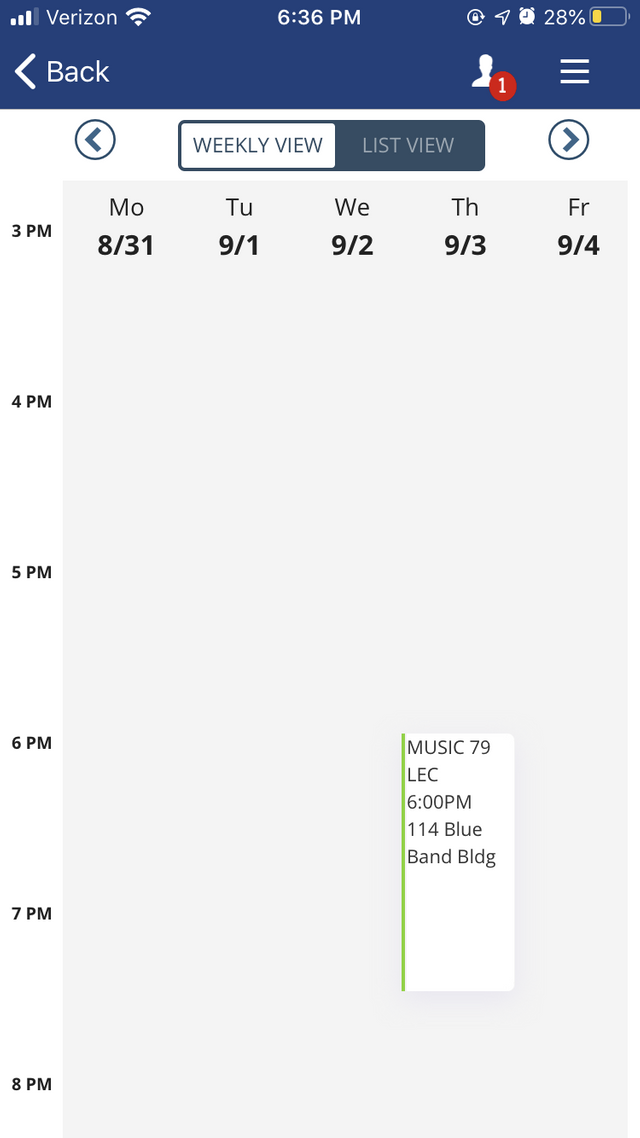 My family and I had dinner a little after 7. My mom made lamb meatballs (I ate them on sourdough bread) along with white rice and polenta "fries" as the two sides. I was skeptical of the fries at first since polenta is very bland, but they tasted amazing because my mom seasoned them with salt and pepper. Enjoy this tasty picture of my dinner plate: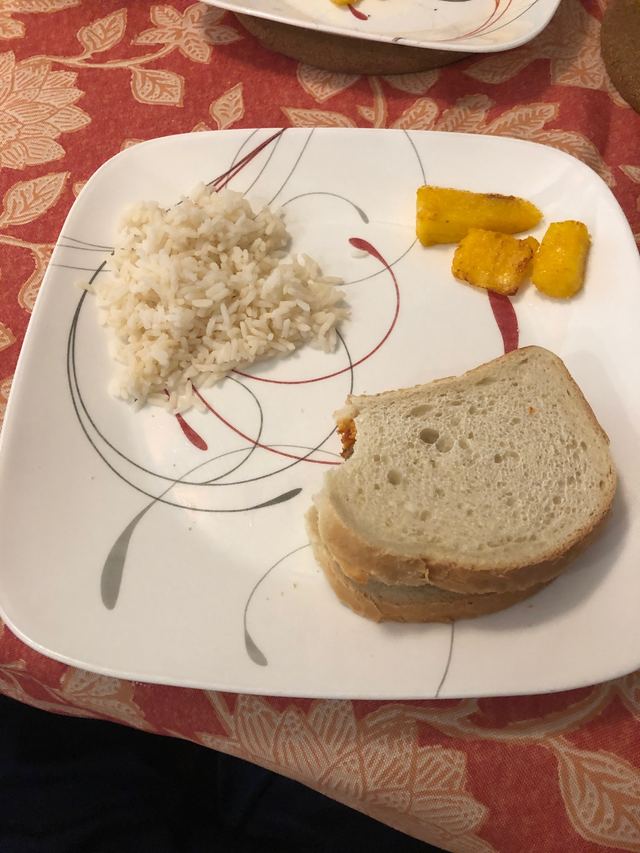 After 8, I checked my FPL gameweek results. I didn't do very well sadly. I dropped down to 150,146 in overall rank and only scored 6 points above the gameweek average. I plan on using my Triple Captain Chip next week since Man U are playing Bournemouth. I hope for better results since I am aiming to crack the top 100K in terms of overall rank.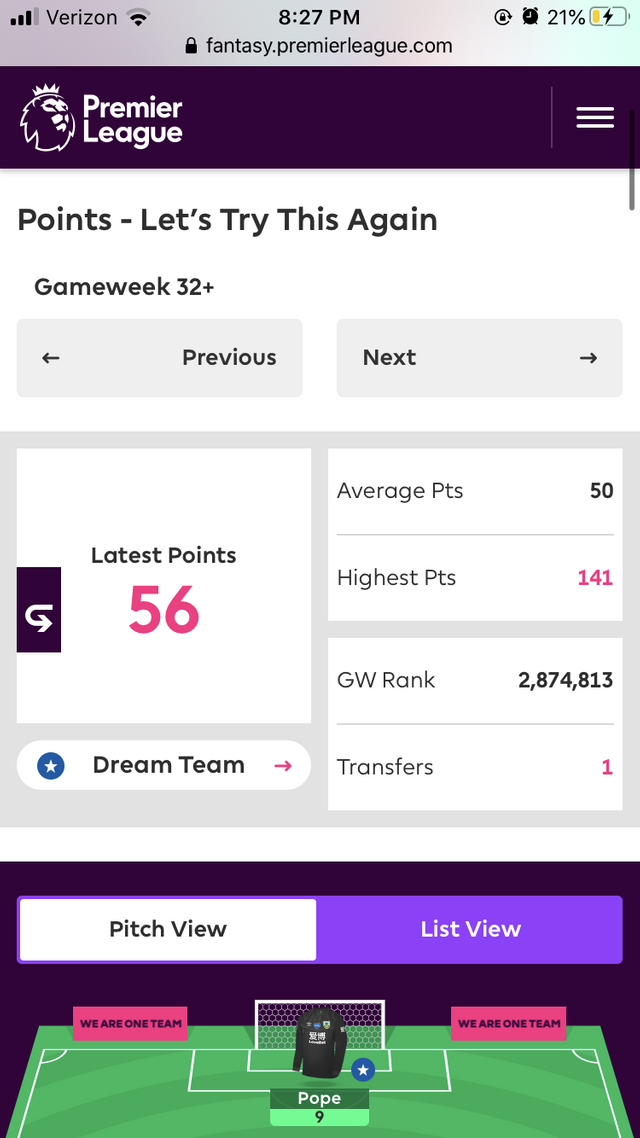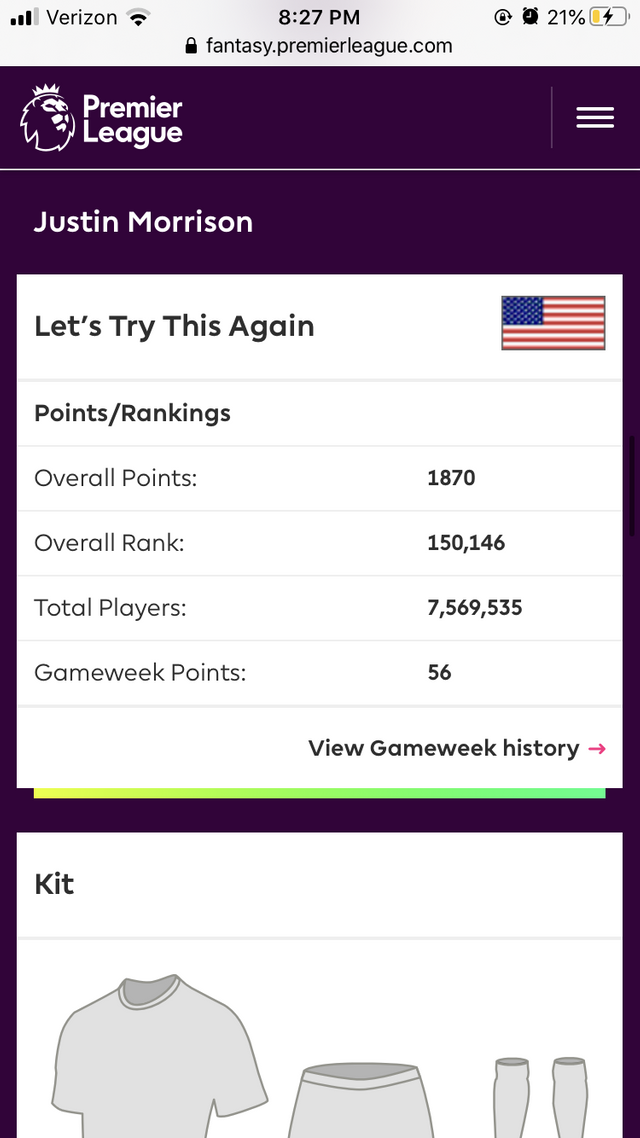 That is it for today's life update. Can't wait to see what tomorrow brings (hopefully more good than bad). Until next time!