The Diary Game (7/7/20): A Day of Too Much Social Media
Intro
Greetings fellow Steemians! It is that time of day again: diary entry time. Let's dive right into it!
My Day
I woke up to the sound of my alarm at 10. I felt really tired and groggy though, so I didn't really get out of bed until around 11. At 11:15, I had my usual breakfast. Once I finished my bowl of cereal, I hopped onto the Penn State Discord server to chat.
After 12:30, I brushed my teeth and did the rest of my morning hygiene routine. Today, I decided to wear a Spongebob shirt to work out in. My former marching band clarinet section leader, Casey, made shirts for our entire four-person section at band camp my sophomore year of high school; the designs were based on four main Spongebob characters. I guess I got Spongebob because I am lively and enthusiastic but also annoying at times.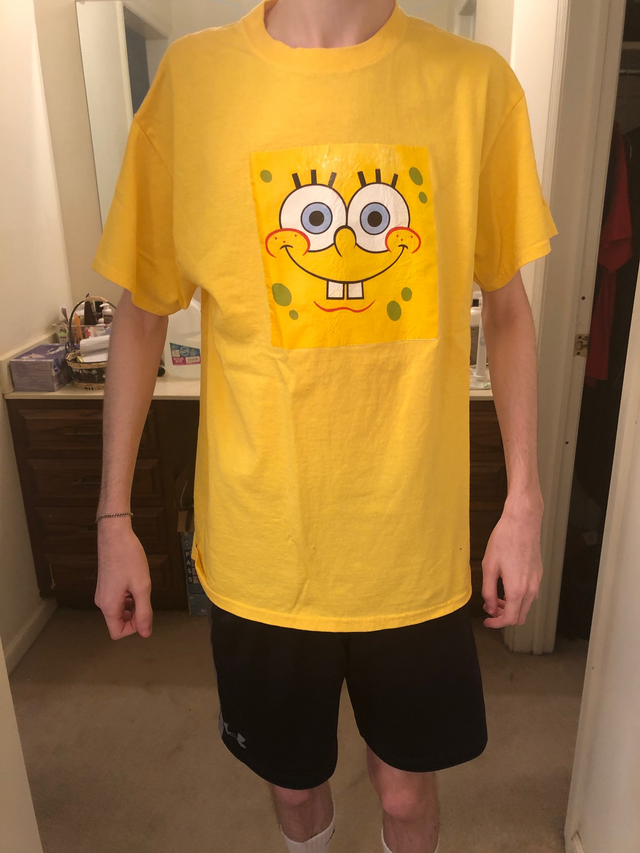 I started working out before 1 so that I would be able to watch the first half of the Crystal Palace (CPFC) vs. Chelsea (CHE) match during the cardio portion of my workout. I ran exactly 3 miles in total distance on my elliptical machine. See the perfect 3.00 for yourself down below: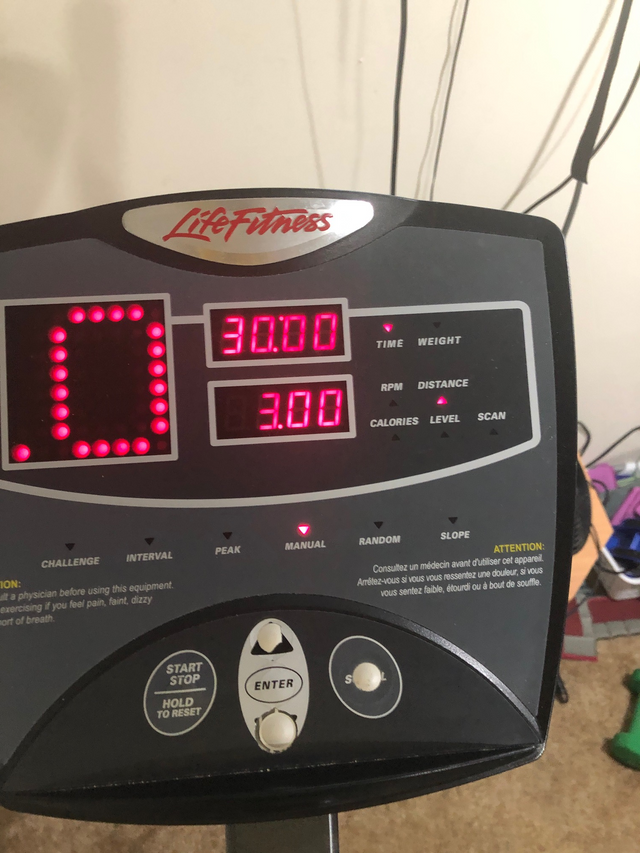 Once I finished working out, I went to the family room to watch the second half of the game on our big screen TV. However, I have really been obsessed with Discord lately so the match was mainly background noise whilst I was conversing with my new Penn State online community.
At 2:15, I made my lunch. However, I made a grave mistake in toasting my white bread because it was literally burnt and black. I had to throw out the bread I toasted and start again on a more lighter toasting setting. During my lunch, I went onto Facebook and responded to a friend's post and started to debate with @cmp2020 in the comments section. Don't worry though, we are still good friends who respect each other even if we hold very different political views.
Once I had enough of Facebook, I went onto Instagram and chatted with my friend Colin regarding a very anti-Semitic post made by Eagles wide receiver (WR) Desean Jackson. People really need to think before posting on social media. It is amazing that no NFL player, coach, or owner has reacted to Jackson's insensitive Tweet.
I took a shower around a quarter past 3, and afterwards, I had a more in-depth discussion with @cmp2020 regarding the role of the American federal and state governments, personal liberties, and emergency powers. I really enjoyed how we can be civil in our conversation and learn about different perspectives than our own.
At 4:30, my friend Abby and her mom had a socially distanced conversation with my mom and I for a few hours on our deck. They are some of the sweetest and nicest people I know. I am really glad that I have been able to see some family friends in person this week. Here is a painting that Abby and her mom made for me as a graduation gift: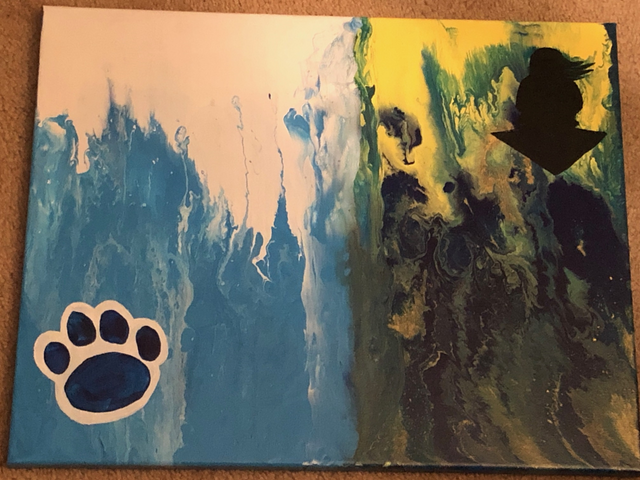 Penn State Nittany Lion print in the bottom left (WE ARE!) and Bayard Rustin High School logo in the top right (Golden Knights forever!)
I cannot wait to bring it with me to college to decorate my dorm room. I would not want any other decoration in my room. It is so beautiful!
After they left, I watched Premier League goal zone to see the match highlights for the three EPL games today. At 8, my family and I had a really late but good dinner. My mom made spiced honey-glazed chicken pieces with mixed vegetables and fruit salad as the two sides. Here are my dinner plate and bowl, respectively: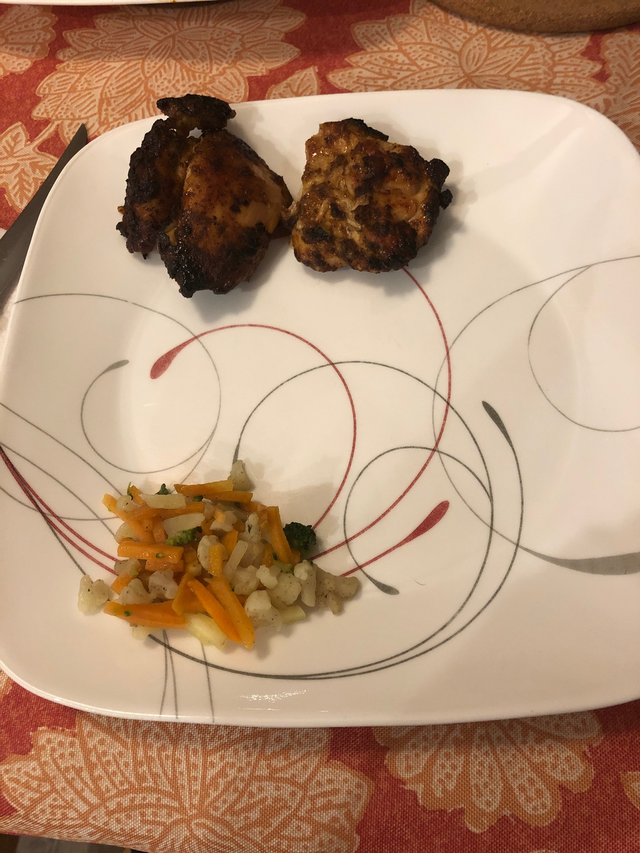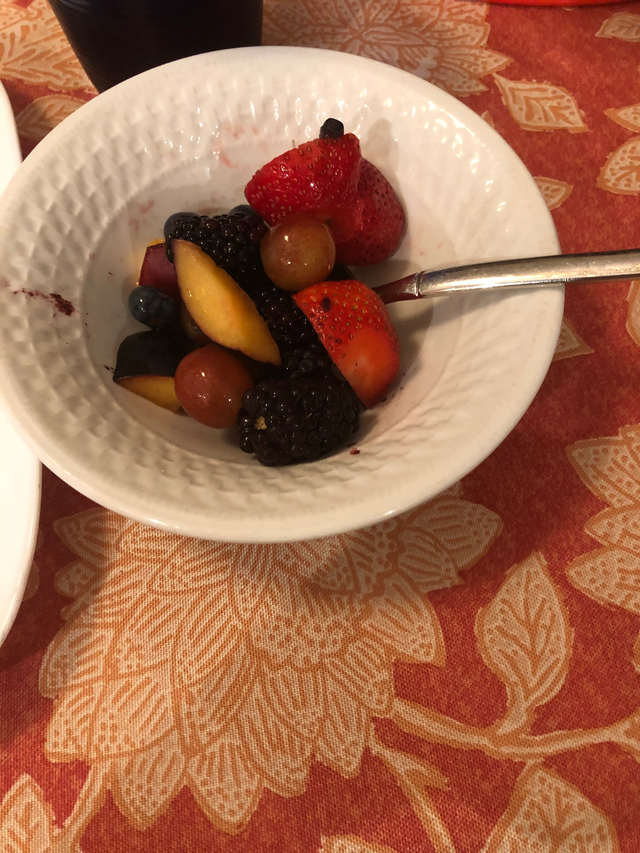 Conclusion
That is all for today. I probably spent too much time on social media (especially Discord), but I believe that interacting with people, even online or remotely, is still beneficial to maintain a healthy social life. Plus, I can forgive myself since my mom and I talked in person with Abby and her mom for a couple hours. Anyways, until next time!