THE DIARY GAME :17/09/2020 - The Most spiciest noodles in Japan.
Hi friends,
こんばんは!(Konbanwa!) Good evening. Today also I am here to update my daily diary. Today I woke up the 8.00 am and then got ready to go to work the same as yesterday. I left my share house at 8.00 am. While going to the station I met my Russian friend who works with me at the same office. We had a little chat during that time. He asked us about the JLPT exam. Today was the last day to apply that exam. He mentioned to us about that, and we told him that we already applied for that exam. The exam will be held on this December. I must pass this exam because if I pass this exam it will be good for my future and my company is expecting me to pass this exam. It will be a plus point for my salary increment also 🤭. Another thing I spent 5500¥ (Rs.9625) to apply this exam, if I fail this exam, I must pay the same amount again to apply this exam.
After getting on to the train we didn't talk, because in Japan people don't do it and they don't use mobile phones to make calls inside the train. Japanese trains have an announcement system inside the train. Every morning we can hear the same thing when the train leaves the station and when the train reaches near to the station. Now every word of that announcement stored inside my head like a song. They use English and Japanese to do the announcement.
After coming to the station, we started to walk to the office(1.75Km, My morning exercise), but my Russian friend told me that he will use the bus to go to the office, then we said bye to him and started to walk. Today the climate was a little bit high. We felt tired because of that.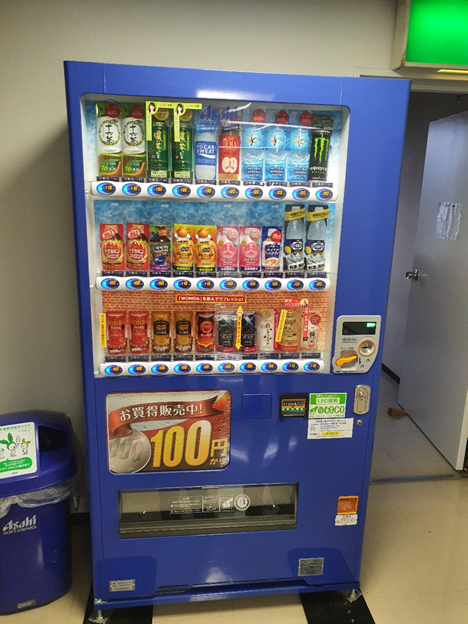 Vending machine near my office.
Yesterday I told you about the spicy noodles challenge with my boss. Actually, those noodles were very hard to eat. It's very hard to explain my feelings here. I am out of my words... lol. When I started to eat the noodles, my head started to sweat. It is the spiciest noodles I have ever eaten. Anyway, I was able to finish it. I would like to give it to my Sri Lankan friends in here as a gift when I come back to Sri Lanka… lol. I am sure you will fail to eat them.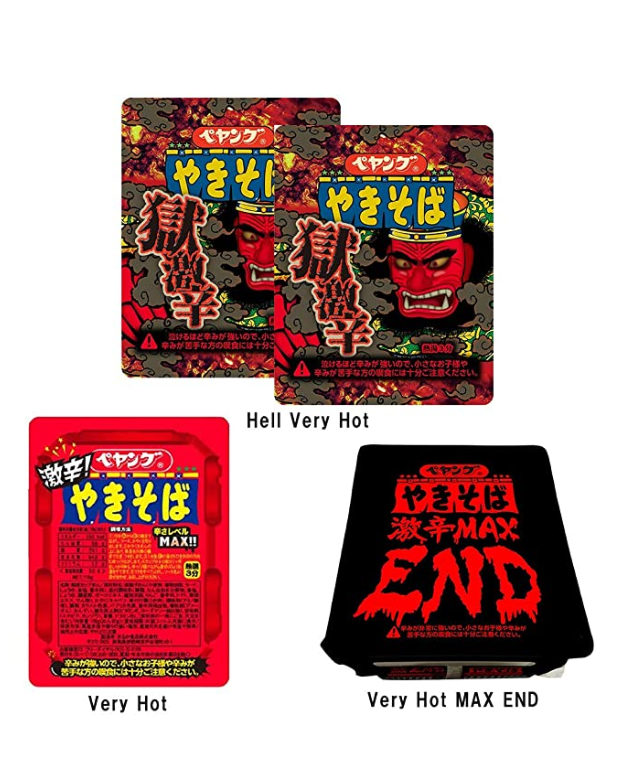 source. Yakisoba noodles. I ate this "hell very hot" noodles.
After leaving my work I came to my share house and I had my dinner. I saw some of my friends replied to my posts I am hoping to reply to them tomorrow. Today I have a little challenge here. Win or lose I will try to get a higher rank. I am also out of my Steem power, that's a problem for me.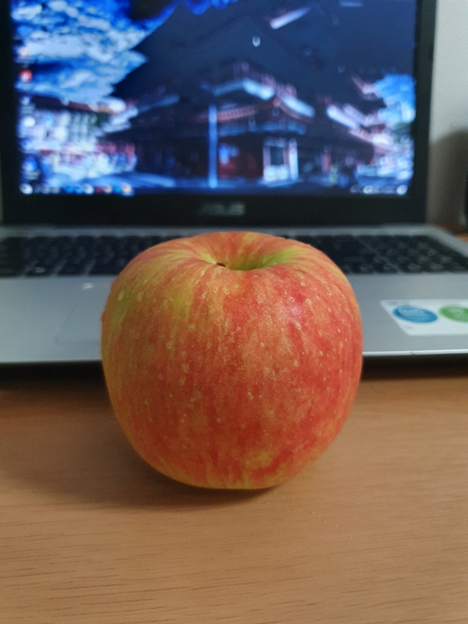 My dessert after the dinner.
So, friends, that's all for the day. Thanks for reading. See ya tomorrow. Until then good luck with your life. #thediarygame #srilanka #japan #steemexclusive #the1000daysofsteem .