INTRODUCING MY SELF TO THE DIARY GAMERS AND STEEM COMMUNITY
Hello everyone on the steem blockchain. I want to take this wonderful opportunity to introduce my self to many of you. I am very happy to be back home as a few of you may have seen me here in the recent month doing great work on this wonderful community, I am glad to announce that I am now fully back home.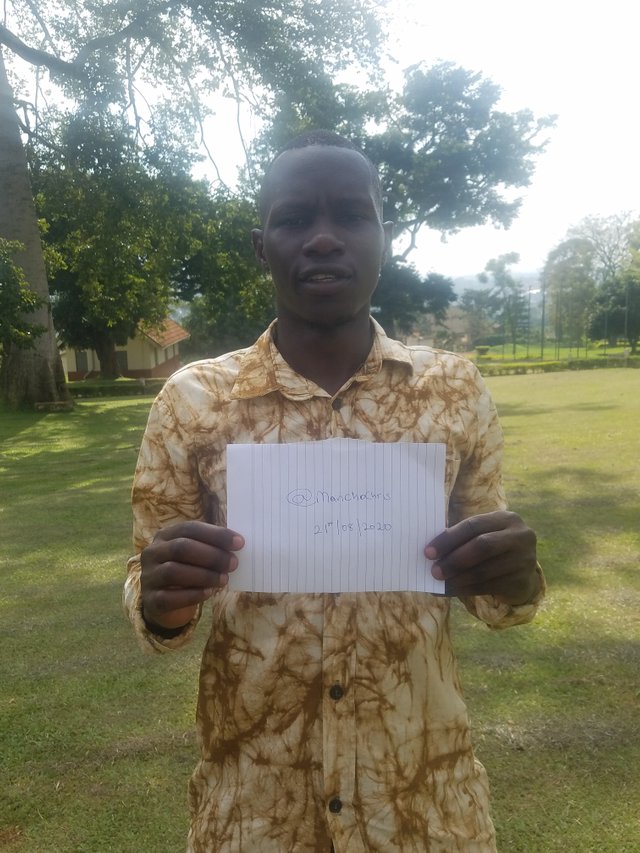 To those who do not know me feel free to call me @manchochris. I joined steemit in 2017 and I am the CEO of @agfaysfacademy and @lgfacademy. These are football academies for both young boys and girls respectively. In the recent years I managed to run these academies here on the steemit community with the help of the Andrey Gray football academy which was organised to support the young and yet unprivileged. I managed to solicit some funds to support these children as I am going to show you some of my successful works.
I chose to help out these children because I love children and I am a sports person my self, not only that but I also wanted to give this opportunity which I never got when I was a kid and trust me it is always good to help people for the reward is priceless. I am always proud up to this date that I changed lives of over 100 children through steemit...This is not something you can take for granted.
Let me share with you a link of a well summarized post show most of my works that I am talking about. Take some time and read it because it will communicate a millage about me and how far I have come with this beautiful community.
https://steemit.com/agfacademy/@manchochris/how-i-have-supported-over-100-needy-children-in-uganda-through-the-agfa-project
With that I want to say that I am very happy to be back and since I love sports so much, then I am very sure that I am going to enjoy the diary game more than anybody else. I am back to complete what I never finished and this time I am here to stay.
I can not for get to thank my very own old friend @yohan2on who looked for me from wherever I have been hiding and brought me be back home. Thank you @yohan2on and I also thank all the steemians who have stayed here to make sure that our community remains stronger, I appreciate you all because without you the community would have been very long while gone, and finally I welcome the new steemians to this wonderful home feel at home.
@manchochris from Uganda