The Diary Game 05/04/2021 | The Ghost Town Soccer Monday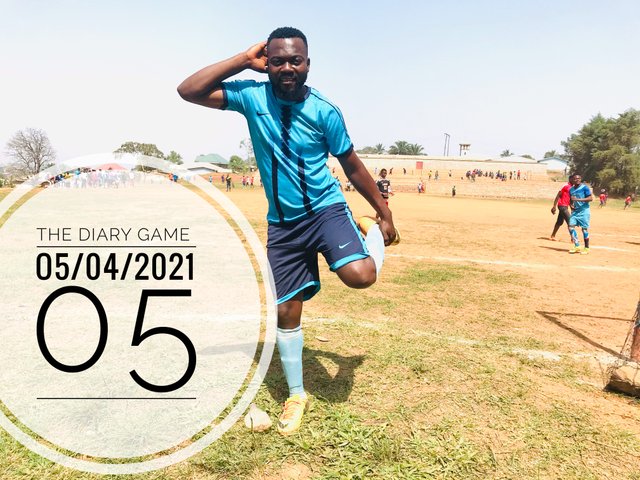 Out of bed at 06:45, morning clean-up and straight to the field. It's Monday and Monday in the English speaking regions of Cameroon is a ghost town. As such, we use our mondays for sports and a lot of social activitie. My Veteran Club known as Teken Veteran Social Club had an away soccer game with Above Forties, a veteran club comprising of members who are mostly above 40 years.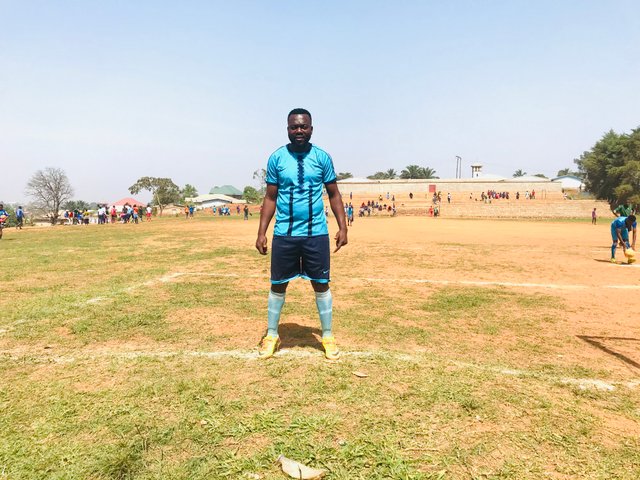 The game played at Futru Parish football field from 07:45 till 1O:00AM. I played left wing and of course gave two assists with 3 amazing shots on target. At the end of the game, we trashed our host by 4 goals to 3.
They took us to their club house and it was a lot of fun. Enough food and drinks. Ate corn fufu, vegetables and chicken and then later ate Achu.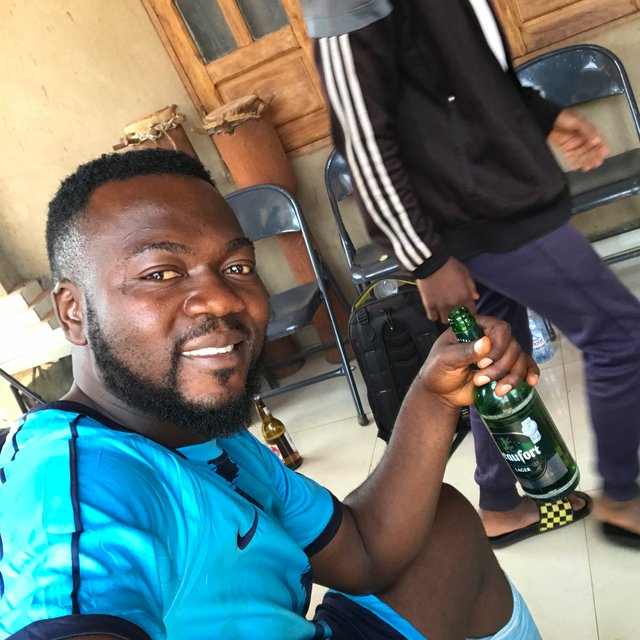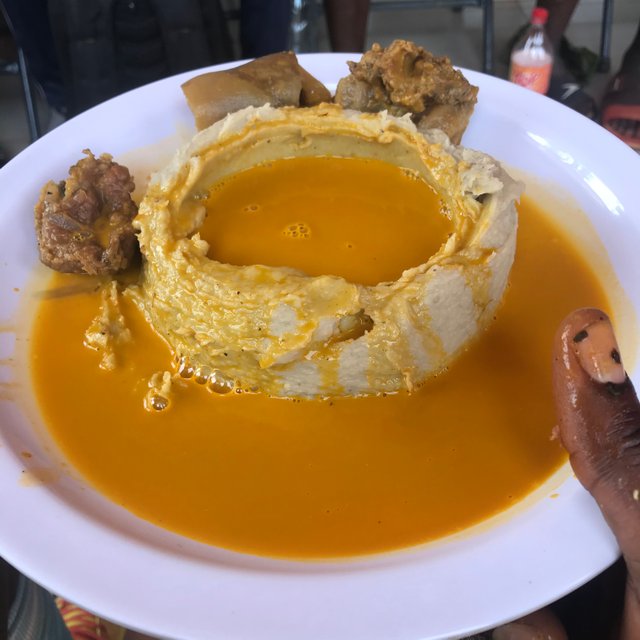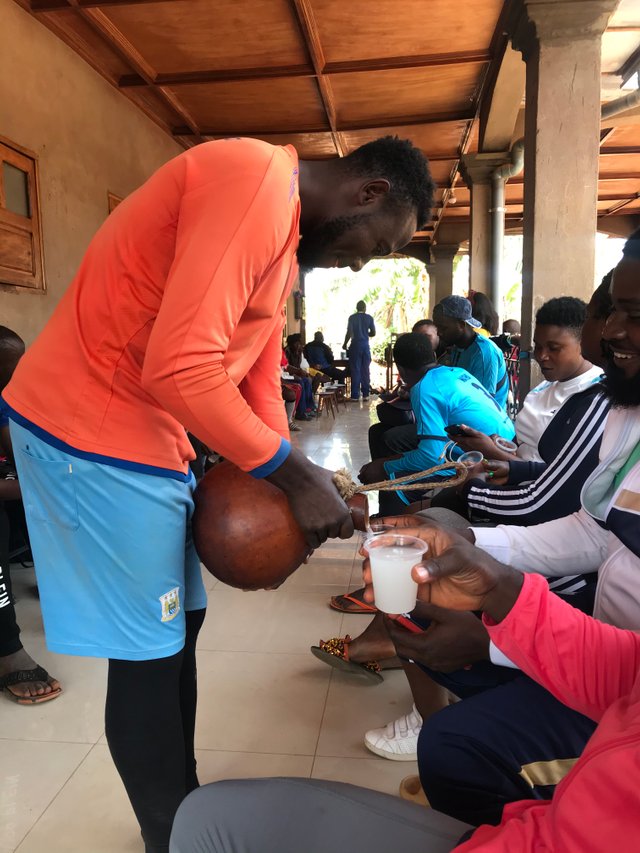 Drank beaufort and later Guinness and Booster plus some Campari.The feeling was great.
Got home, showered and slept like a baby till 17:00PM when i went to the field to sensitize members of CAMSCI Freestyle football club about Steem. Over 50 young people gathered during the half time to listen to the message of Steem and pledged to connect with me to learn more and join the platform.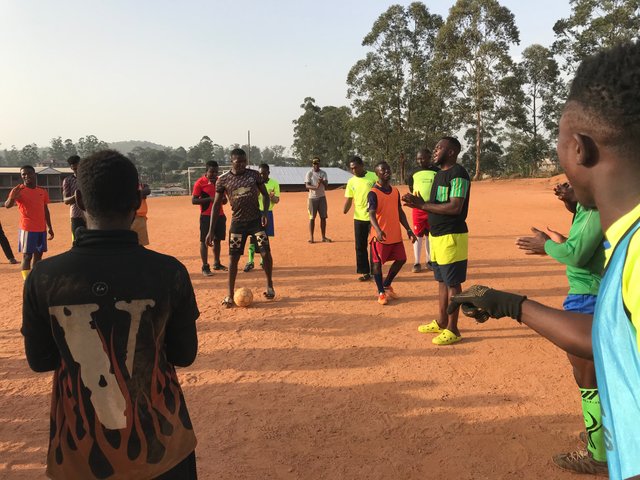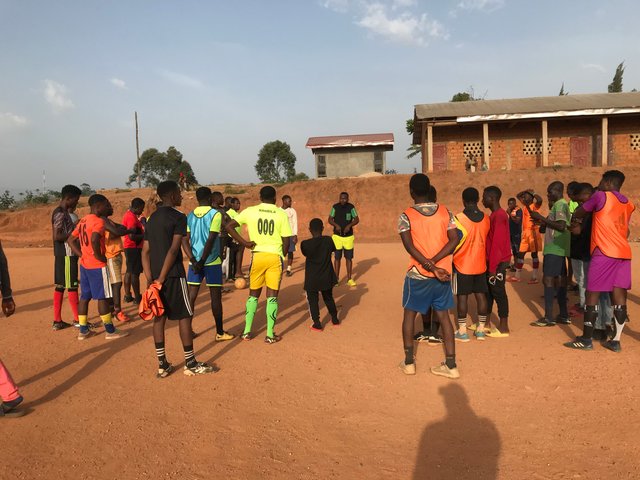 I'm inspired @peacemakers is coming back on board.
At the end of the day, over 10 persons contacted and were added to the Cameroon Steemians WhatsApp group where i send out important information about Steem.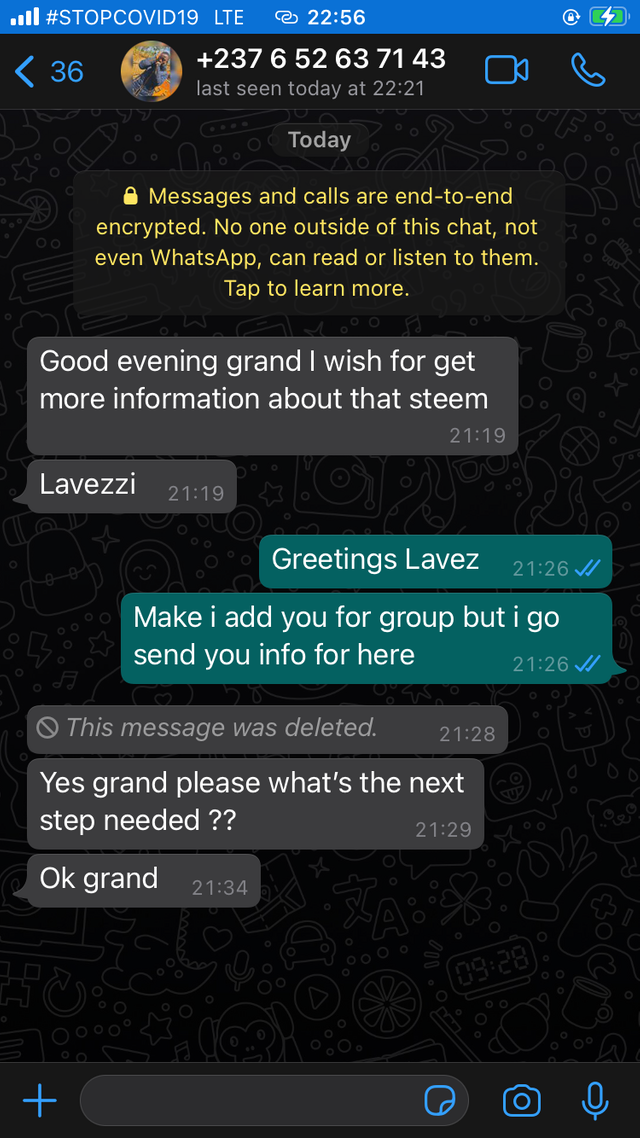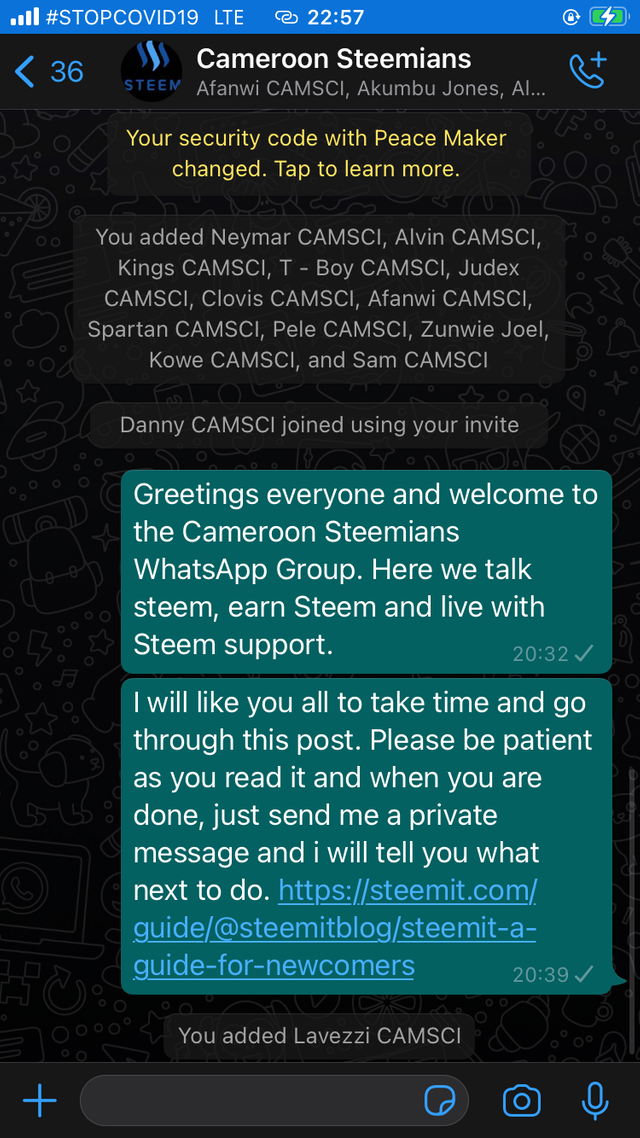 At home before sleep, i focused on welcome Cameroonian newbies to steemit as well as reading and supporting Cameroonian Steemians posts.
#steemexclusive
#booming
@steemcurator01
@booming



Mr. Green is a member/promoter of;