THE DIARY GAME: 2nd August, 2020: A Happy and Glorious Sunday
Picture of myself taken while going to Church with my cousin

It is a good thing to be in the presence of the Lord. Knowing fully well that today is Sunday, I knew I had to wake up very early not to miss church service. So, I already set my alarm for 6:30 since yesterday. Even though the alarm rang, I woke up a bit late. I guess that was because it was very late when I went to bed in the middle of the night as I was up all through the night watching the Big Brother Nigeria Reality TV Show.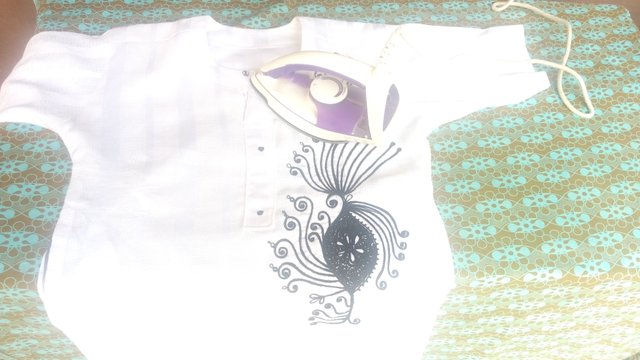 This is when I was ironing my cloth

At around exactly 8:00am, I got up from bed, gave myself a fresh breath just like I would always do on a daily basis by brushing my teeth with Closeup Herbal toothpaste and a soft brush. Since it was already late when I woke up, I couldn't take my breakfast as I had to rush to go take my bath and ironed my cloth to make sure I don't go serve God with a rumpled shirt and trousers. Maybe you would like see me while taking my bath?.. Oh! I would have loved to show you guys but I wouldn't want this post to be tagged an NSFW... Lol!
At exactly 9:22 am, I and my cousins got to church after I have delayed them for several minutes. The church we went to is called Victory Chapel which is not too far from where we reside. The church service which was glorious with people full of joy and happiness lasted for about another one and half hours after we got there. We were made to observe social distancing while service is going on in the church building as a way to help contain the spread of Coronavirus as directed by the Nigerian government since the lockdown was eased few weeks ago.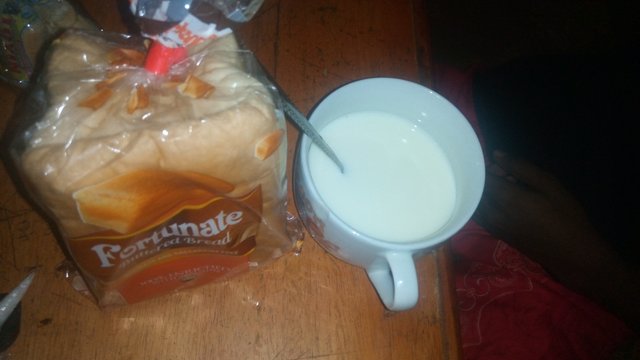 The bread and tea I had after coming back from church

Just as I said earlier, we couldn't have breakfast before we left for church. And as such, I was very hungry by the time we got home from church. I quickly go get bread and powdered milk. I mixed the powdered milk with water. I added some sugar into the mixture, but I was careful not to add too much sugar since I don't like too much of it in my tea and I took the bread with it.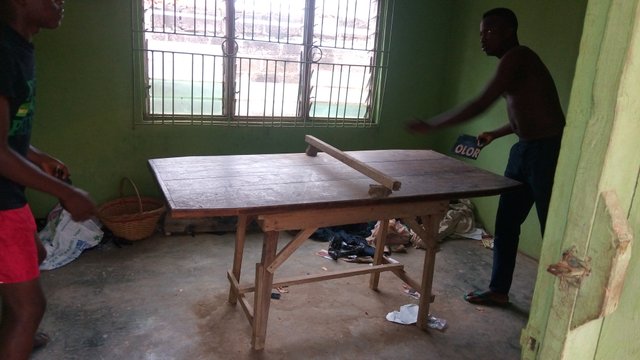 My brother and cousin playing table tennis

The Big Brother reality show is a popular show I like so much that I don't want to miss. It's an annual show showing 24/7 on the Africa Magic Channel on DSTV. So, I tuned the TV to this channel immediately I was done with my food. I watched for a while and decided to do some exercise by playing table tennis with my brother and my cousin in the compound. We played that for a while and went back inside to play some games on the laptop.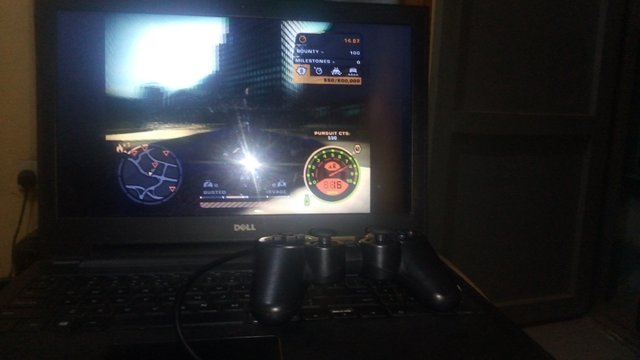 My playing Need For Speed on my laptop

The game we played is called Need For Speed. I have been playing this game for a while now and this is one of the things I do to entertain myself anytime I feel bored.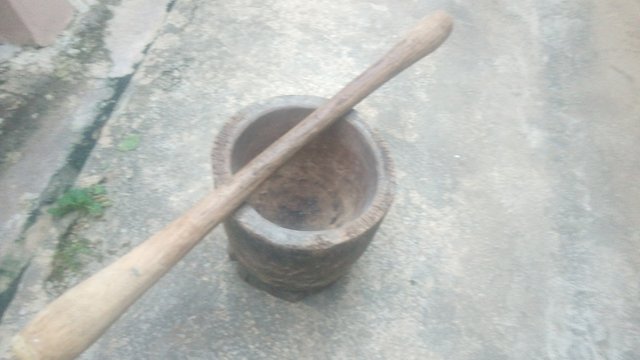 The mortar and pestle used to pound the yam

It was time to prepare food for dinner. My aunty called that I should come over which I did. She said we were going to prepare Pounded Yam and Melon soup with fried turkey. As such, I went on to kill the live turkey she brought home earlier during the day, cut it, washed it and fried it in a hot groundnut oil. We also cut the yam, boiled it and pound it with a pestle inside the mortar. The food was ready and I ate and ate that my stomach would almost burst and I had to visit the toilet to ease myself.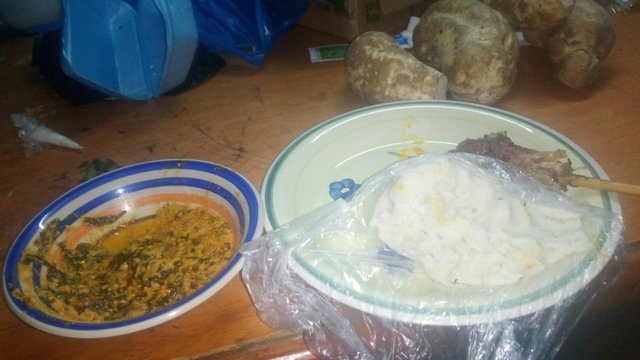 Cooked Melon Soup and Pounded Yam

What I did for the rest of the night was watch the Big Brother Nigeria reality show. And I should do some things online after posting this and then go to bed afterwards.
---
---
You can check out my most recent introduction post here. As a means to help build the Steem network, I have set my post payout to 100 % steem-power as post payout.
As a part of the #9jafive team introduced by @lebey1, I give a special appreciation to @steemitblog, @steemcurator01 and @steemcurator for this diary game challenge
All images were taken with my Tecno Pouvoir 3 (LA8) Phone and edited with Photogrid.