The Diary Game: 15/08/2020 Sábado de fiesta. / Party saturday.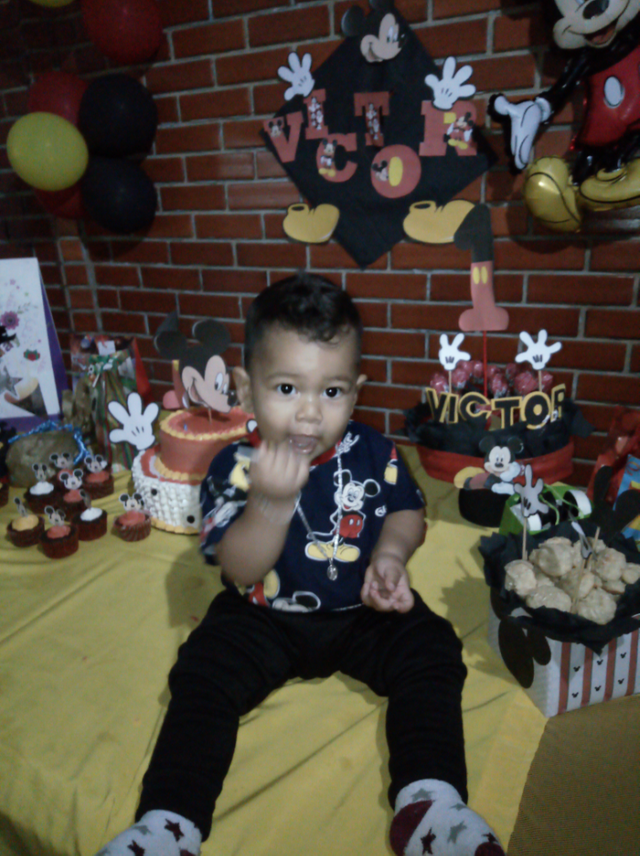 Llegó el día esperado, la celebración de mi único y adorado sobrino Víctor Fabrizio. Todos nos levantamos temprano para empezar a arreglar las cosas con tiempo, ya que la hora pasa volando y habían varias cosas pendientes por hacer. Primero comenzamos a llenar los globos, no teníamos una bombita para llenarlos así que tardamos un poco.
The expected day has arrived, the celebration of my only and adored nephew Victor Fabrizio. We all get up early to start fixing things ahead of time, as the hour flies by and there are several pending things to do. First we started to fill the balloons, we did not have a little bulb to fill them so it took a while.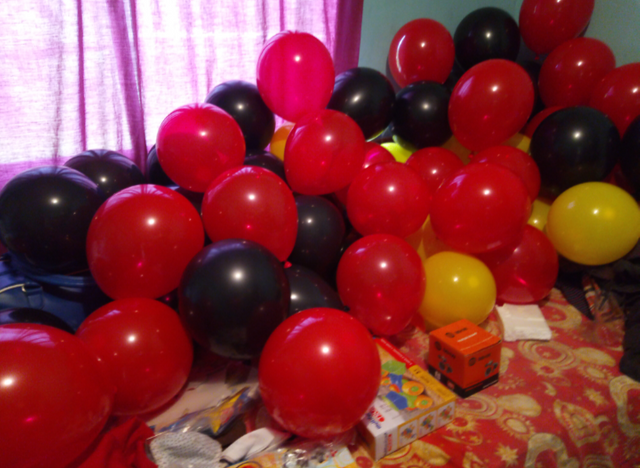 Luego los fuimos amarrando, allí se nos explotaron unos cuantos jaja. Al terminar los llevamos afuera donde mi cuñado los iba a colocar como estilo de arco.
Then we tied them up, a few exploded there haha. When we finished we took them outside where my brother-in-law was going to place them as a bow style.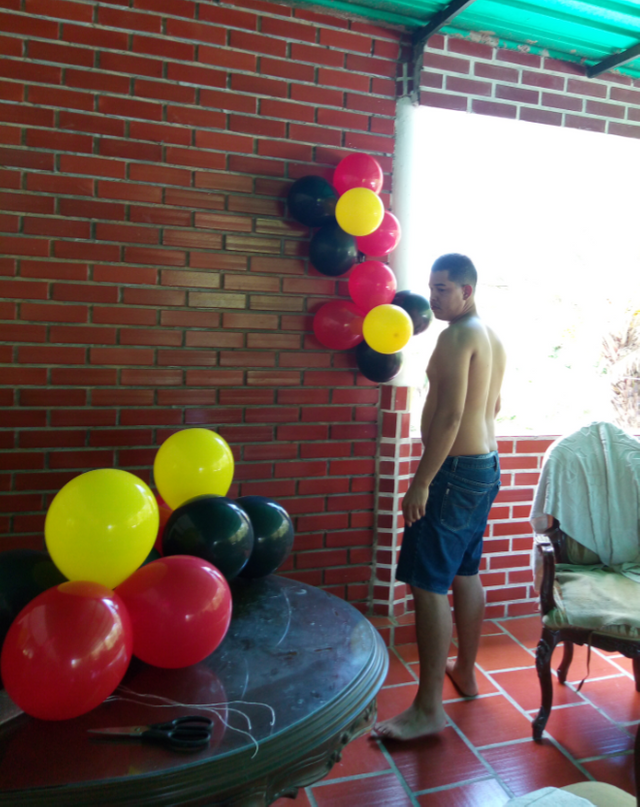 Mientras el quedó en eso, me puse a terminar de recortar unas cosas con mi hermana que se iban a poner de adorno.
While he was at it, I started to finish cutting some things with my sister that were going to be used as decorations.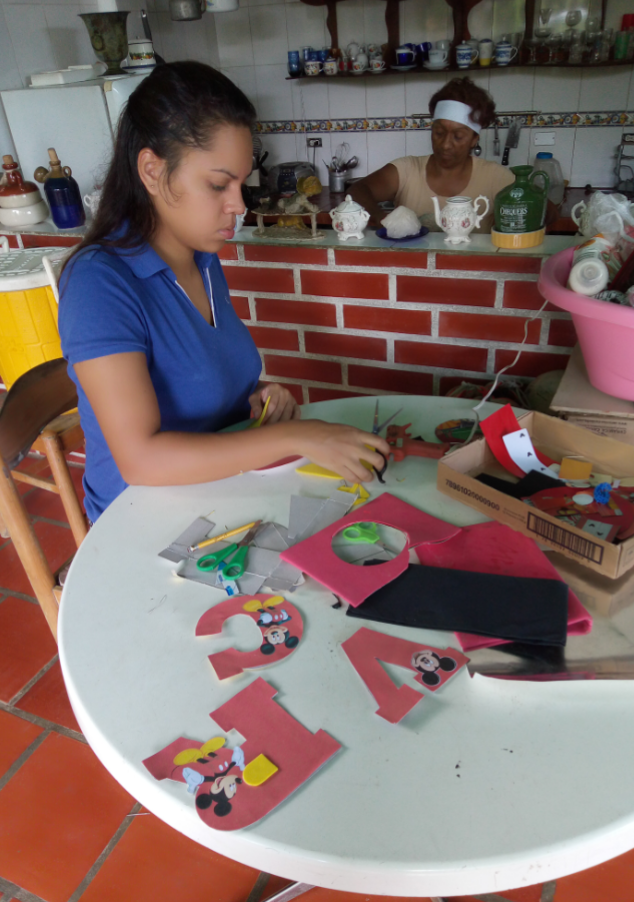 Mi mamá por otro lado, estaba preparando un chicha de arroz y mi papa había salido a comprar unas cosas que faltaban.
My mother, on the other hand, was preparing a rice chicha and my father had gone out to buy some things that were missing.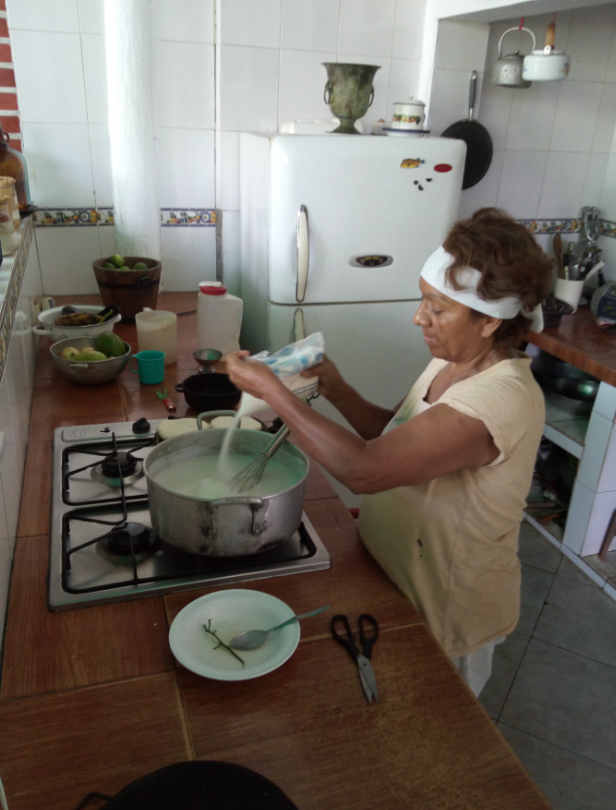 Mi cuñado dijo que iba a preparar unas galletas, así que le busque los materiales y se los coloque en la mesa, cuando terminó de armar el arco de globos, empezó a preparar la mezcla.
My brother-in-law said he was going to prepare some cookies, so I found the materials for him and placed them on the table, when he finished assembling the balloon arch, he began to prepare the mixture.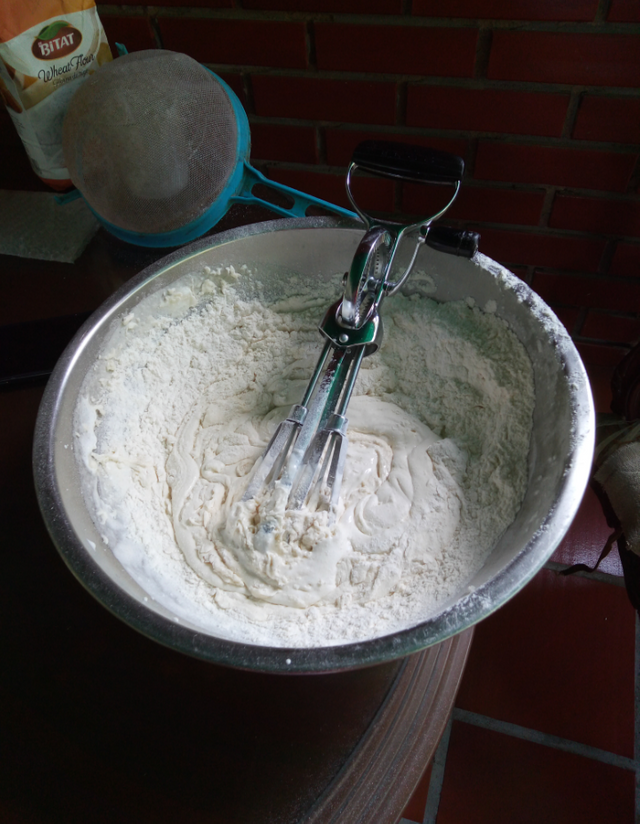 Mientras mi hermana iba terminando la decoración, yo me puse a barrer toda la casa rápidamente. Cuando vi la hora eran las 2:30pm y no habíamos almorzado. Me fui rápidamente a la cocina y preparé espagueti con carne molida. La fiesta iba a empezar a las 3pm, por suerte nadie llegó a esa hora porque ninguno de nosotros se había bañado.
Alrededor de las 4pm ya habían llegado varios familiares, todos eran muy cercanos. Mi sobrino estaba asombrado de ver a tanta gente, por un rato no quería estar en el piso, pero luego que llegaron unos niños se entretuvo con ellos jugando.
While my sister was finishing the decoration, I began to sweep the whole house quickly. When I saw the time it was 2:30 pm and we had not had lunch. I quickly went to the kitchen and made spaghetti with ground beef. The party was going to start at 3pm, luckily no one arrived at that time because none of us had bathed.
Around 4pm, several relatives had already arrived, they were all very close. My nephew was amazed to see so many people, for a while he did not want to be on the floor, but after some children arrived he entertained them playing.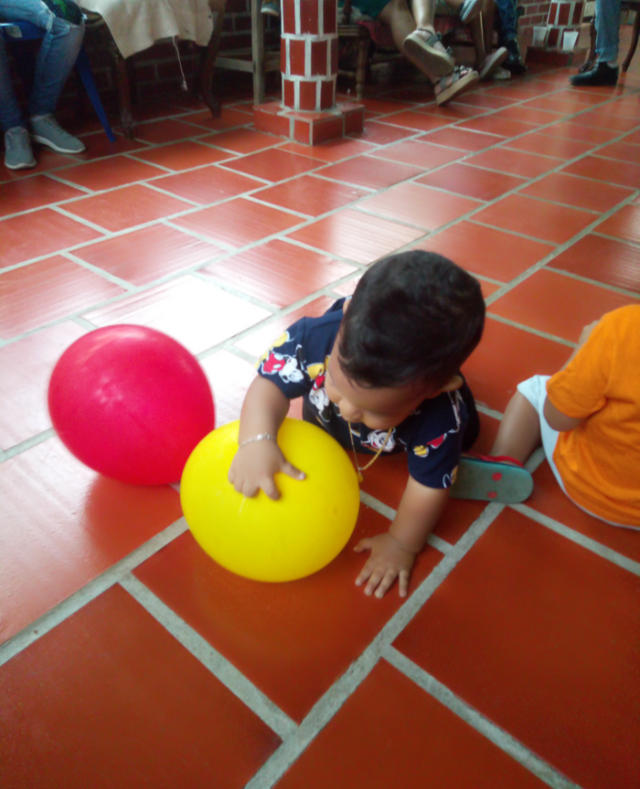 A las 8pm cantamos cumpleaños, luego de eso todos se fueron y mi papá, mi mamá, mis hermanas y demás se pusieron a jugar dominó.
At 8pm we sang birthdays, after that everyone left and my dad, my mom, my sisters and others started playing dominoes.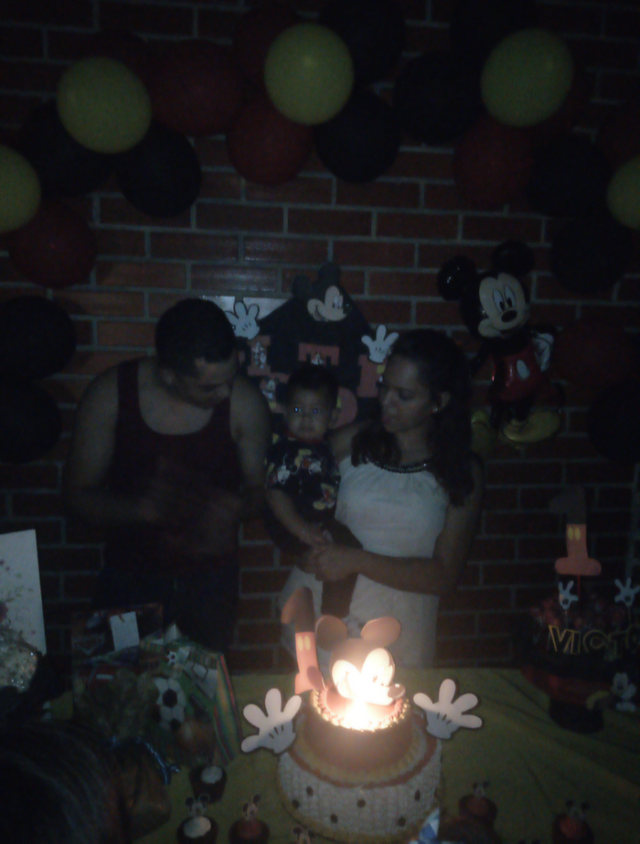 Yo realmente estaba cansada, me dolía muchísimo la cabeza así que me tomé un analgésico, me fui a bañar y luego me acosté con mi sobrino para intentar dormir.
I was really tired, my head hurt a lot so I took a pain reliever, went to bathe and then went to bed with my nephew to try to sleep.
Ese fue todo mi día amigos, gracias por leerme!
That was my whole day friends, thanks for reading!