The Diary Game | 09/18/20 | Day #43 - In Pereira
Nothing makes the heart warmer than a warm welcome. And a warm welcome is what I always receive in Pereira, Colombia. Having lived there for more than 6 years, coming back is like coming home for a visit - always good.
This trip was a tentative leap into the unknown to see what I can produce for income and opportunity in Pereira.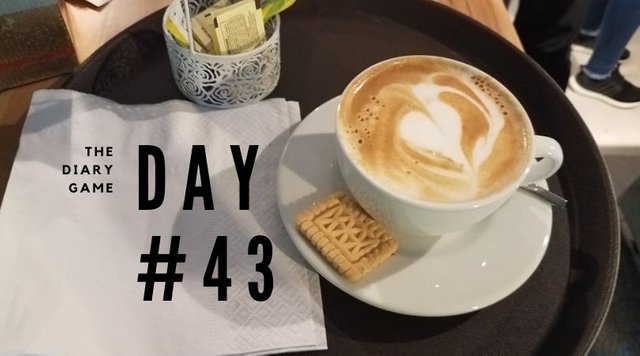 All pictures are my original photography and rights are restricted to Open Minded Traveler. I use a Sony NEX-3N, and a Samsung S7. Most pictures are edited using Canva Pro.
Dear Diary - Here's the story of my day in Pereira
Last night when I arrived, I had made a beeline to the apartment where I was staying to drop my stuff off and then go speak to a potential client. My negotiation was successful and the work started. It ran late and I took a taxi to the apartment. As quickly as possible I went to bed because I had to get up at 6:00 AM to take pictures then go to a breakfast.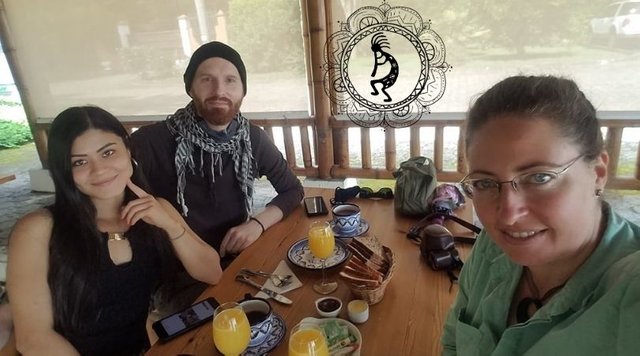 Of course, my eyes popped open at 5:20 - and I reluctantly climbed out of bed to get ready and take some pictures. I peeked out the window and saw parrots hanging out in the tree outside my window. Tried to get a picture but too much contract - will check my camera roll and insert any pictures if they come out.
By 8:45, I was finished with pictures and my friends were arriving to pick me up. We drove out to the countryside to have a little meet-up event. People are still terrified of catching the Covid's so it was a small but fun group! Better to live dangerously than die bored.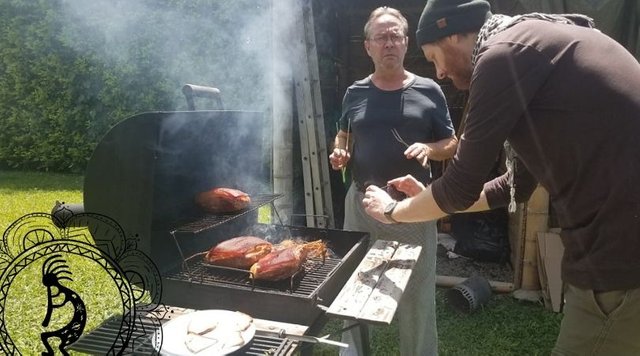 Breakfast was freaking amazing - especially the part where we got to try some special smoked bacon that the chef does himself from scratch. It was delicious. Topics revolved around marketing, the plandemic and nearby places of interest.
After breakfast we headed back to the city because I had some more meetings to attend.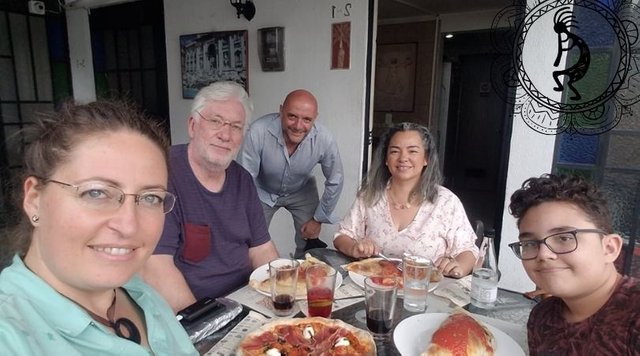 Lunch was spent with another group of friends from Armenia. The older man in the picture is a writer colleague who has given me a lot of useful criticism with my writing. I try to critique his writing but his style is very different than mine. What I find incredible is his way with words, ideas and metaphors - makes me laugh too! These are the friends that make life interesting.
After lunch I ran up to meet another friend for coffee who I hadn't seen in a long time. We enjoyed each others company and then I was off to get ready to leave the city. Another successful trip had ended.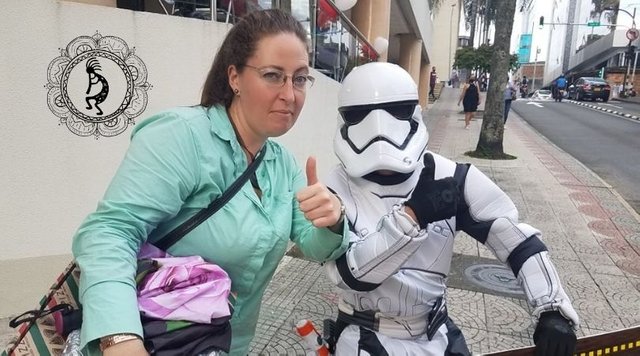 My ride picked me up at 7:30 and I was off to Manizales del alma (of the soul). Of course, our trip was delayed by picking up a piece of wire in the tire that necessitated immediate attention at a "montallantas," or tire shop. When I finally arrived home it was 10:00 PM. I fell into bed asleep by the time my head hit the pillow.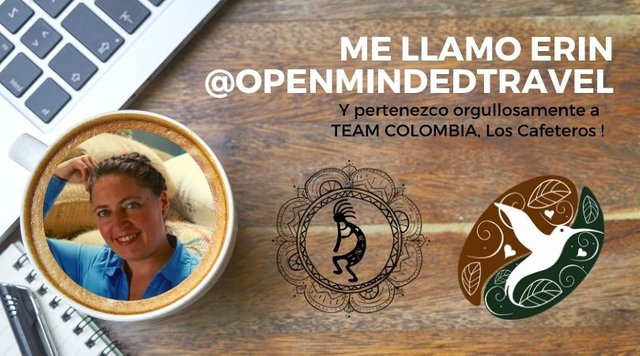 If you feel a kindred spirit with my DIARY entry in times of Coronavirus, New Opportunities and Colombia, then do your part to help a neighbor! Be sure to upvote, comment and/or give me a resteem, of this post. Tell a friend - and join #thediarygame so we can all bring home the rewards of high quality content curation on the @SteemitBlog ecosystem during #the50daysofsteem
I am a proud member of Team Colombia with @marpa @franyeligonzalez @josevas217, and @helengutier2.
If you missed my last post from Day #42, you can read it HERE: https://steemit.com/thediarygame/@openmindedtravel/the-diary-game-or-09-17-20-or-day-42-la-galeria