THE DIARY GAME: 10 OCT 2020 : We also worked on Saturday
Here is my diary of October 10th
06:30 AM in the morning
I go down the stairs, open the door and go to the terrace. Today there are few clouds, a beautiful blue sky. The temperature is lower than it was two weeks ago, but it's not overly cold.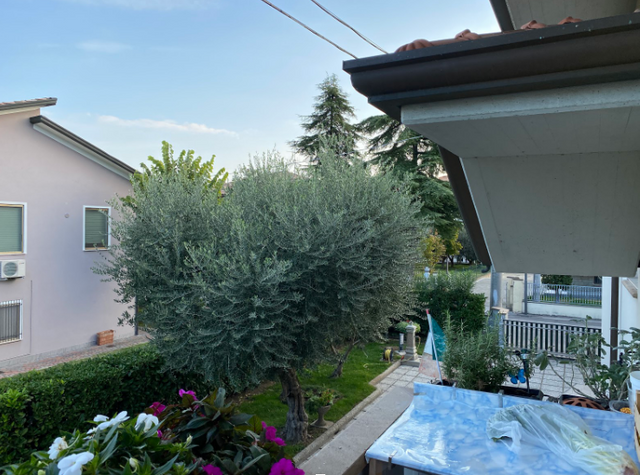 07:30 AM in the morning
Today I dressed comfortably. I didn't wear jeans or shirts, today I put on a tracksuit. Under the suit, as you can see from the photo, I wore my Ethereum crypto-shirt. One of my favorite shirts.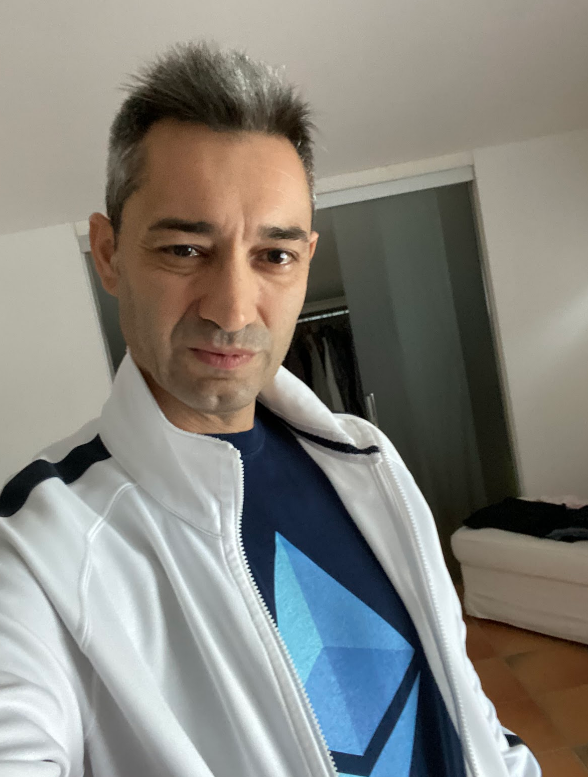 08:30 AM in the morning
Breakfast in a pastry shop. This place is decorated with a basic color, the color is green. Green is the color my four year old likes. I had a cream brioche that had just been made. It was still warm and it was delicious.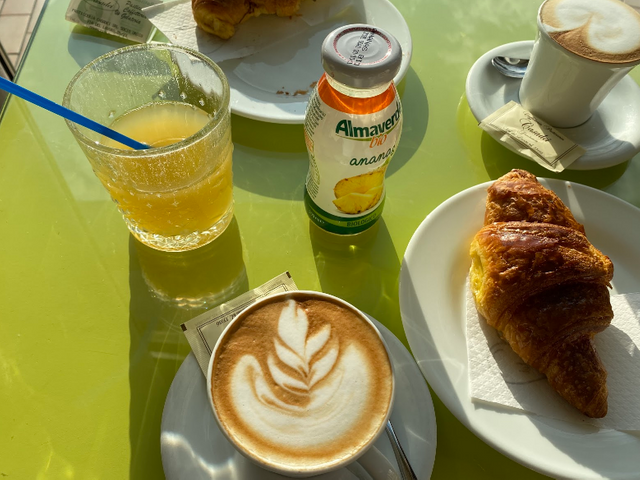 09:00 AM in the morning
During the morning we went to visit a construction site. A low-energy house stands on this construction site. The designer of this building is my wife. I really like the roof with white wooden beams.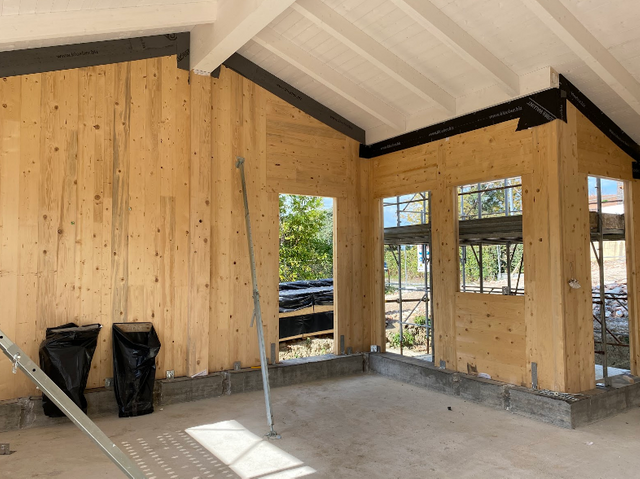 10:00 AM the morning
Near the construction site we went to visit, there is a road construction site. They are in fact repairing the road adjacent to the construction site. Nearby we noticed a very nice bulldozer. Below I am attaching a photo. It had a very large bucket.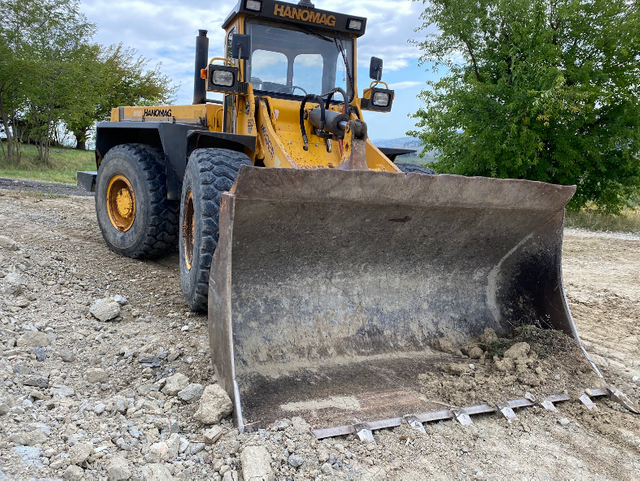 12:30 AM in the afternoon
At lunchtime the weather got worse. The wind appeared and we got into the car. We traveled through the hills and went down to the sea. We were late to think about having lunch at home. So we stopped at the fast food of "Savignano sul Rubicone". It was not easy to access fast food due to the restrictions due to the Coronavirus. However we managed to have lunch. As soon as we left the fast food we headed with the car towards Cesenatico.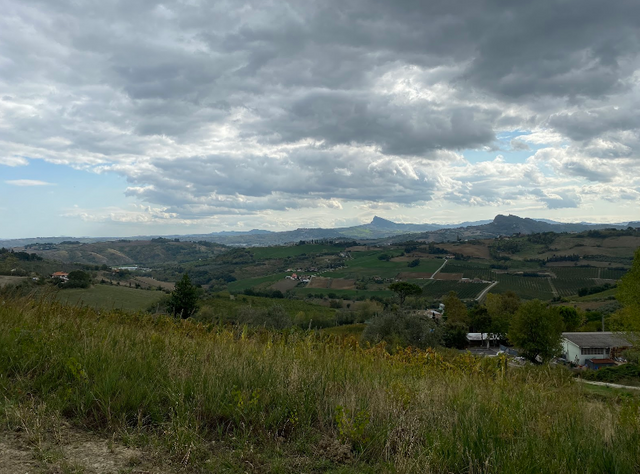 14:30 PM in the afternoon
We stopped at the Cesenatico newsstand. We have now taken measures to then develop a change of use project. The customer asked to develop a project to be able to manage the newsstand in a more modern way.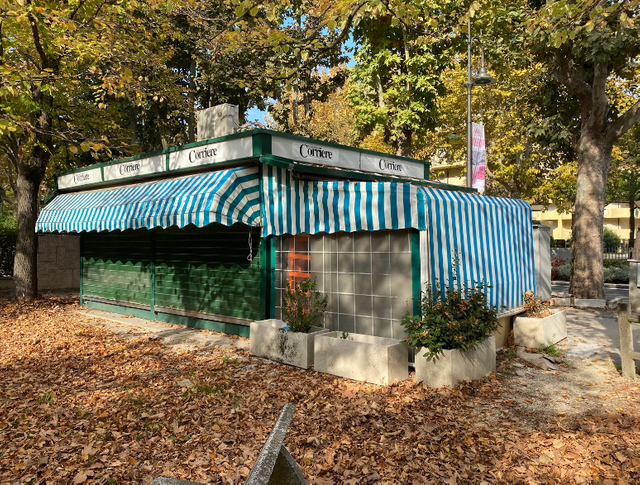 06:00 PM - in the evening
We played in the park adjacent to the Cesenatico newsstand. We ran around the park. Then we made 3 paper planes and played with them, flying them around the park. Planes flew through the branches of trees and landed on a bed of leaves.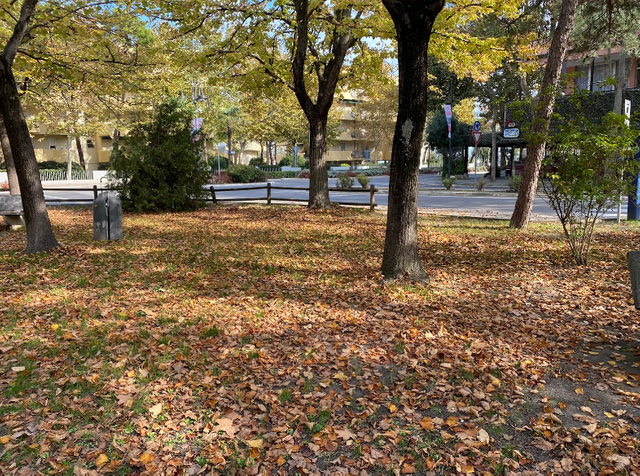 07:00 PM - in the evening
In the evening I played Splinterlands. My goal is to reach the DIAMOND III league, but I see it as a difficult goal to achieve.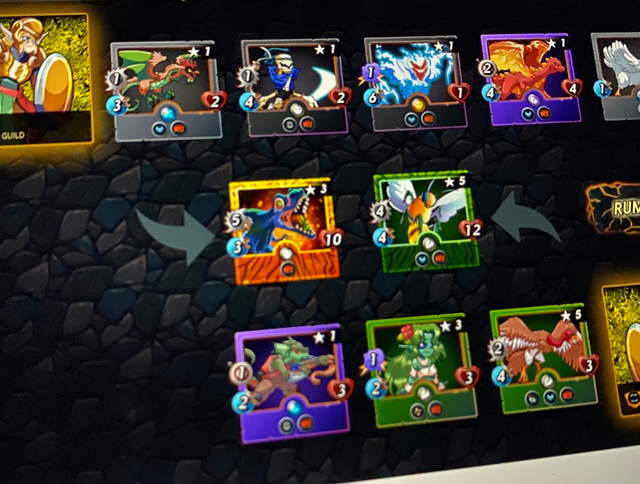 10:00 PM - in the evening
It has been a busy day and the three of us have always been together, me, my wife and our son. We turned on the TV to watch a movie, but we were too tired and fell asleep right away.
END of the day
To know me a little more I leave you this link:
https://steemit.com/introduceyourself/@stefano.massari/here-is-myself-in-2020