THE DIARY GAME: 18 OCT 2020 : Sunday, look for chestnuts
thediarygame italy ita
Here is my diary of October 18th
07:30 AM in the morning
I had breakfast with cappuccino and rusks
09:00 AM in the morning
I played some indie pop songs on my acoustic guitar.
I also did a review of the modal scales. Ten years ago I was much better. In recent years I have played very little guitar. This made me lose my familiarity.
11:30 AM in the afternoon
We went to look for chestnuts. We stayed in San Piero in Bagno. We collected chestnuts and collected 2 kg.
We went among the chestnut trees, it was a beautiful day with a beautiful sun. My 4 year old son enjoyed it very much. What I did not expect were the people who were there. Really a lot of people and it was hard to find a parking space.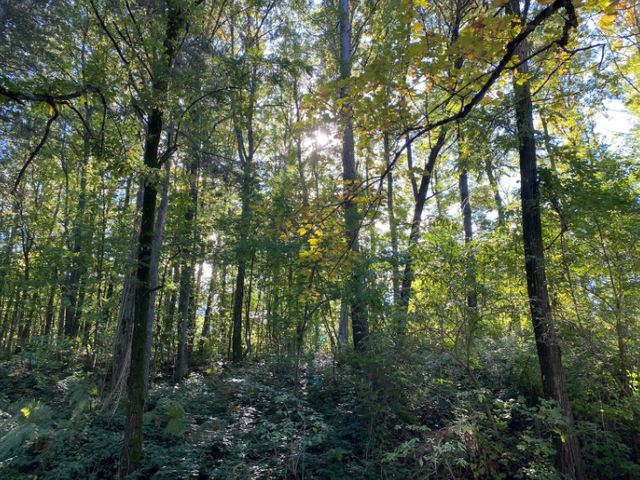 12:00 AM in the afternoon
Near the chestnut trees there was a lake called "LAGO LUNGO". The lake isn't very big, but it's really beautiful. The day was fabulous and the clouds were reflected in the lake. An area of ​​the lake was also used for fishing.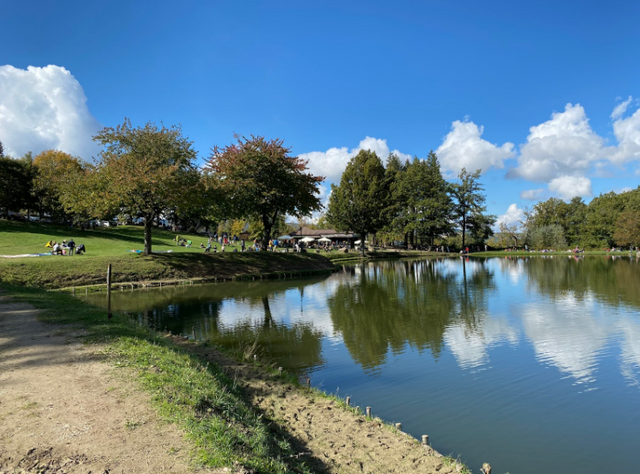 16:30 PM - in the evening
In the late afternoon we made Crepes with nutella and coconut. Absolutely delicious.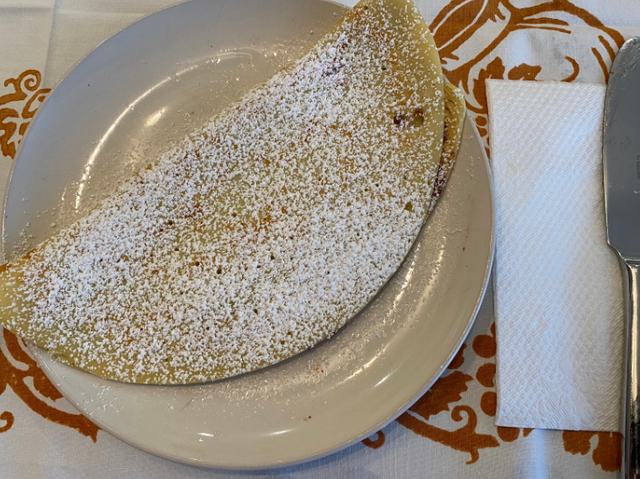 06:00 PM - in the evening
I thought I'd start doing some home gymnastics again. I dusted off my kettlebells. I did some arm exercises. I also prepare for the winter and for a possible lockdown. So if we have to stay indoors, I still do some physical movement.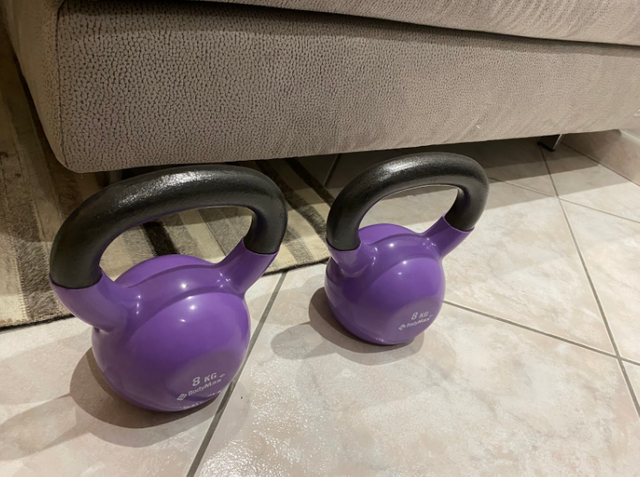 07:00 PM - in the evening
Together with my wife, we took a look at a project that she is following. My job was simple. I just had to give my opinion on some design solutions.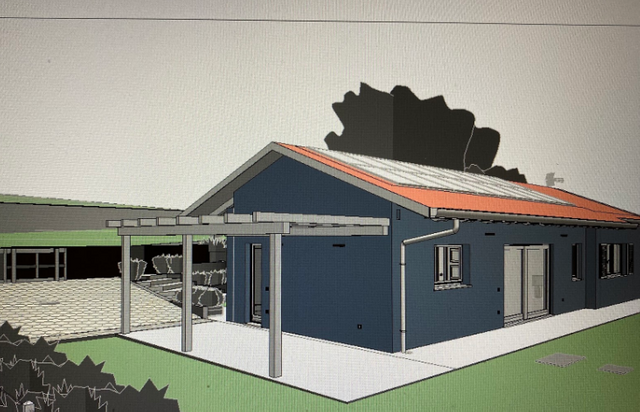 09:00 PM at night
Today we collected 2 kg of chestnuts and in the evening we cooked a few. They were really very good. They tasted very good.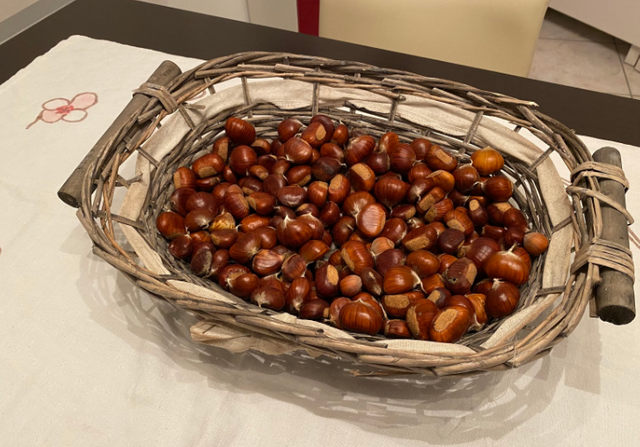 10:30 PM - in the evening
Our 4 year old son wanted to sleep with us. We granted his request and we all fell asleep in the same bed. It was a very nice Sunday.
END of the day
To know me a little more I leave you this link:
https://steemit.com/introduceyourself/@stefano.massari/here-is-myself-in-2020