THE SHOPPING GAME : Date 19/07/2020 : Vegetable Shopping
So we decided to go shopping. Normally it would not be much of an issue, however our area is still under specific lockdown since its a containment zone owing to Corona Infections. Usually we stay at home however we just wanted to get out so bad that we did.
My husband and i went out to buy some veggies and groceries. Now before we stepped out we made sure we were all geared up. Masks, Sanitizer, Gloves - Check.
Now we got into the car and we started out on our trip to the market.
The date was 19/07/2020 the time was 11.15 AM
So we first reached the market. The store guy made sure we waited outside. They allow limited shoppers in the stores to maintain social distancing. After a 20 min wait our temps were checked an we were allowed in.
We shopped our things, checked out and reached home an hour and half later. We live in India in a state called Haryana in a city called Gurgaon . We went to a shop called Modern Bazaar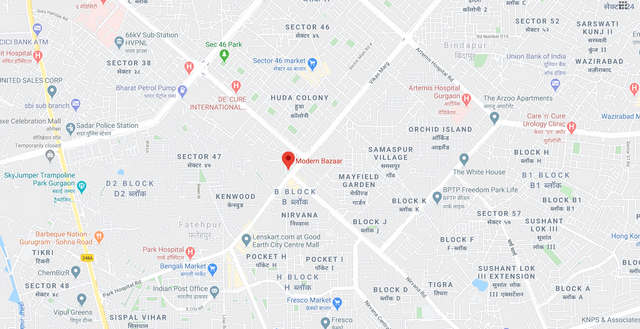 Below is what our shopping looks like :
Ripe Papaya - 60
Carrots - 35
Coconut - 50
Spinach Leaves - 40
Raw Mangoes - 30
BabyCorns - 40
Roasted Peanuts - 135
Ash Gourd - 35
1 ltr Milk - 60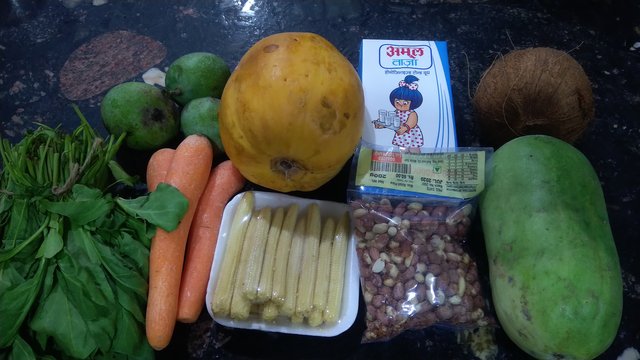 The total price for the same comes to Rs.485/- Which is roughly 33 Steems or USD $ 6.5.
Hope you guys like my post :)
Cheers