Miss you less, see you more?
Albert Einstein is widely credited with saying, "The definition of insanity is doing the same thing over and over again, but expecting different results."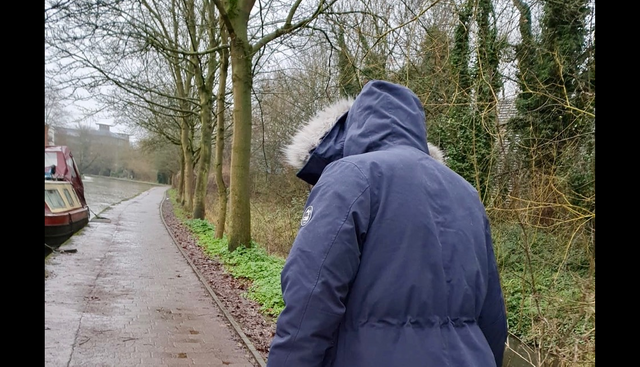 A bit like walking the same path and expecting to see something different? Anyway, I think 'insanity' is a harsh word in this case, perhaps 'stupid'. I have my reasons though.
---
It's just over four years since I left the UK, feeling seriously 'under the weather', holding grudges that could never be talked out, and looking back, probably suffering from anxiety and depression, attributable to the a fore mentioned, and separation from my daughter of whom I was seeing less and less as her life became busier and busier.
I made a huge decision back then to leave the UK. The sunshine helped conquer the winter blues, I worked on acceptance and forgiveness in relation to grudges held and those thoughts steadily slipped away, and the 1500 km between myself and my daughter reduced the expectations and disappointment of not seeing her each week. It wasn't really 'out of sight, out of mind', the distance just meant that if a visit was arranged, it would happen.
Six months or so ago I returned to the UK, my Grandad had passed, and I needed reliable income. There was also a not so small person that was growing up fast and long overdue a hug. The first few months were great with regards to seeing my daughter more, the school holidays and my lack of work to begin with provided many opportunities for us to meet and catch up, and I felt, and still feel, the connection to be as strong as it ever was.
However, the last month or so has been different. The festive period is usually seen as the time where family and friends see each other a little more. National holidays are common, and it's easy to make a full week or two up with vacation. Although my mother is in Spain, and my brother a fair journey away, I was hoping this break from work would provide plenty of opportunity to see my daughter, but sadly that has not be the case.
The last time I saw her was a couple of days before Christmas, we went out for lunch and exchanged gifts, and at the time I expected to see her prior to the New Year. It's now the 22nd of January, and we've not met in person since that day. Each week I've been in touch trying to organise some time at the weekend or the next one, but time plans have already been made, sometimes month in advance. I had no idea a 13 year olds schedule was so jam-packed.
That is the case though, and if you are reading this my love, I understand, I just figured we'd see each other a little more now I'm such a short distance away.
When I moved back, I said I'd give it a year or so and see where my mind was at, and how opportunities looked (in the sunshine) again elsewhere. The days are getting longer, work isn't so bad, and I'm not anywhere close to the mental state I was in 4 years ago, but this path wont suit me long term - I have a feeling I know where it would lead.
---
Thanks for reading,
Asher
---
View this post on Steeve, an AI-powered Steem interface