Steempicker Thrift Store Find: STEEM Electric Corp.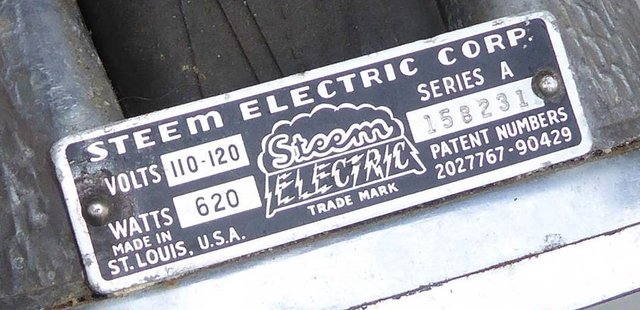 Who knew there was a company called STEEM before?
While out thrifting yesterday I came across an old iron. No just any old iron, as you can see this one is from the STEEM Electric Corp!
The sad thing was that someone else had already picked this up, so I could only ask for a quick pic or two. Unfortunately, my pics came out blurry so I grabbed the main pic off the internet.
Here are mine: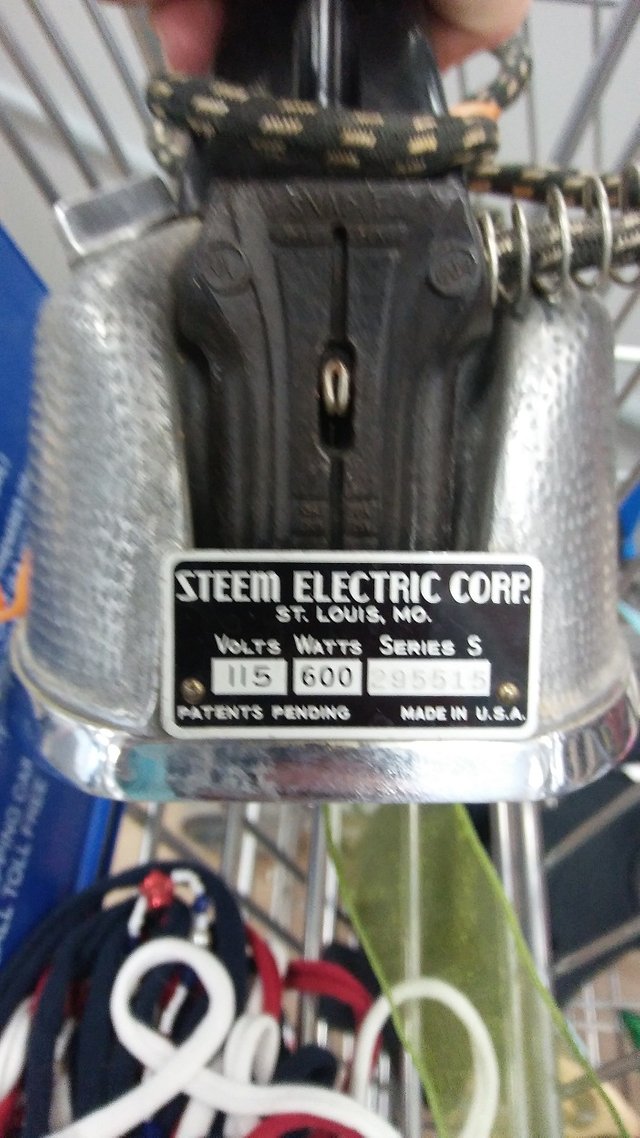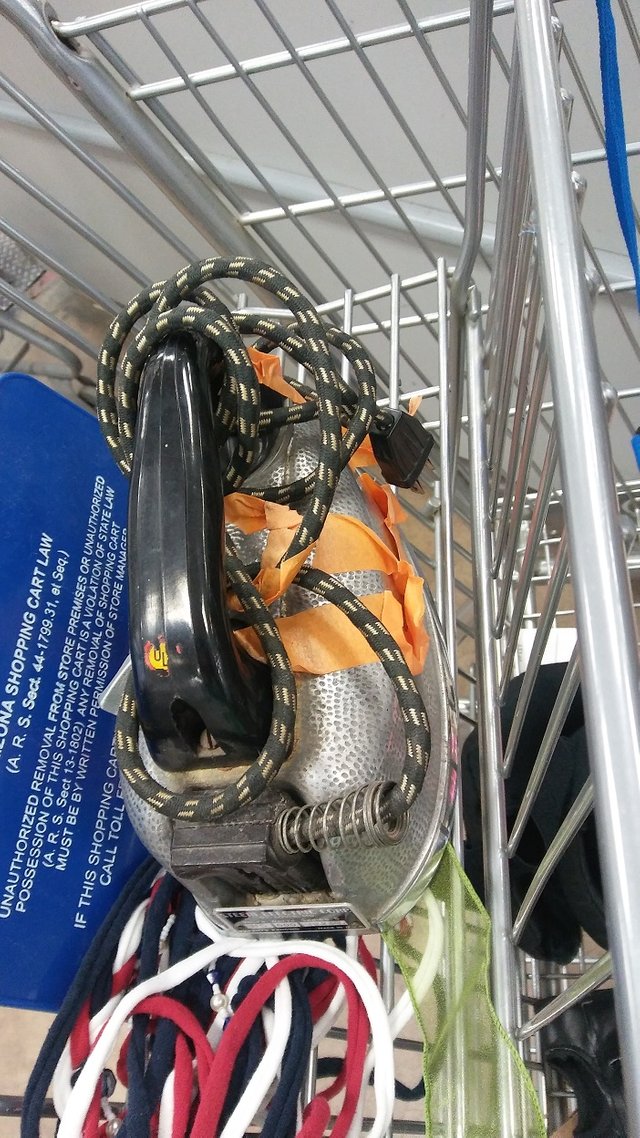 Looks like this company was active around the 1940's, but I can't find too much about them.
Here is another model I ran across on the internet.
The Steemeo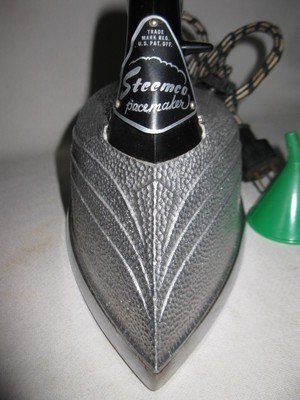 Steemeo. Sounds like a great name for an app around here.
Did you know there was a STEEM Electric Co.?